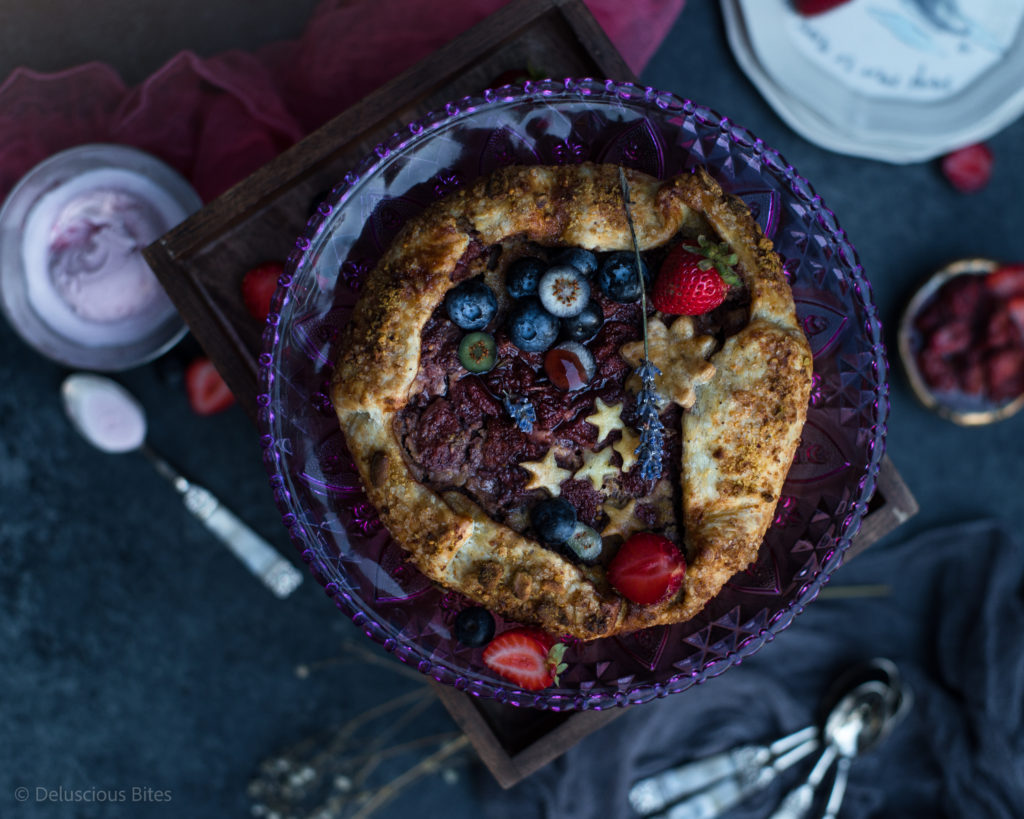 This summer has been one of the best summers in a very long time. Looking back a year ago, during this time I was opening up boxes and trying to settle down. One year flew by fast and I can say that I have slowly adapted to the new Minnesota life. So far it has been a amazing and bountiful experience being here I can't wait to see what life brings in the future. But for now, I am loving all the greens and the summer deliciousness like say, galette with ice cream for the hot afternoons, yum! July is one of the happiest months. It starts with fireworks from the July 4th celebrations and continues till my birthday celebrations. It gets even better when your entire family is there to celebrate with you. I couldn't have asked for anything better this summer, especially for my birthday ??.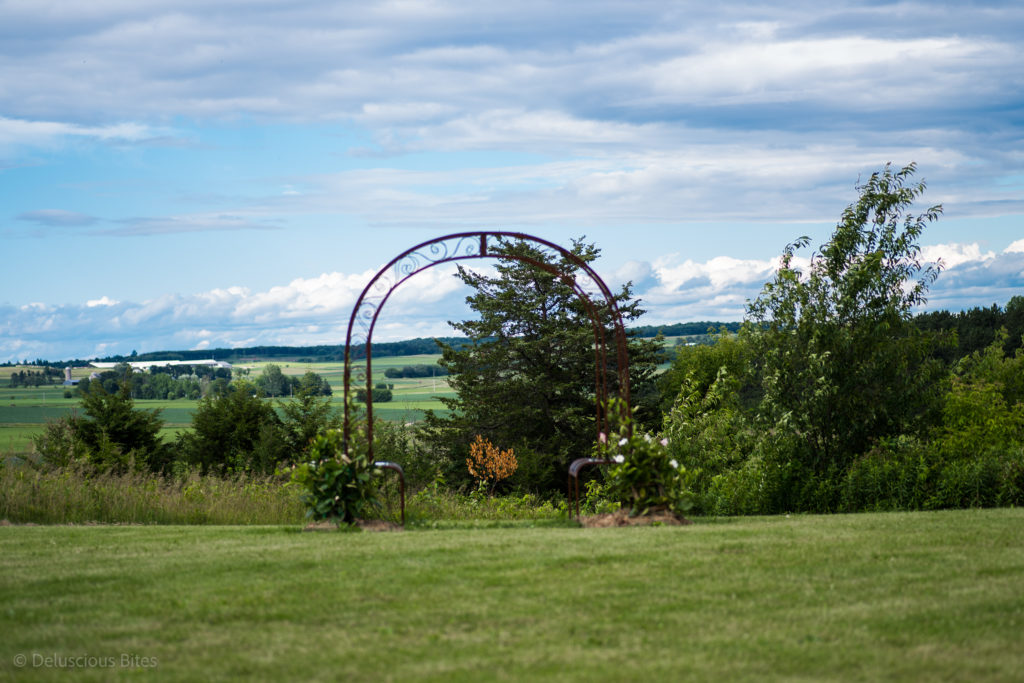 "What do you want for your birthday," my love asked me. Guess what I asked for? If you guessed a Louis Vuitton or Ralph Lauren, you are mistaken. I asked for two trips; one to a strawberry farm and the other to the lake for fishing. Yes, these were the two things I wanted for my birthday: freshly picked strawberries and wild salmons. My family was shocked, given that my love for fancy clothes and bags is undeniable, my choices for a birthday gift were very odd. ?? I got to go for berry picking in Whitepineberry farm with my family before my birthday week. It was an awesome experience and oh goodness! their berries were absolutely delicious. We came home with 2 huge boxes full of 3 varieties of fresh, sweet and juicy strawberries. After this all I could think of is baking! I mean, what wouldn't I make with all these berries? Crosata with strawberry jam, strawberry and pistachio galette and all other awesomeness they come with, I even froze some for my winter berry cravings?.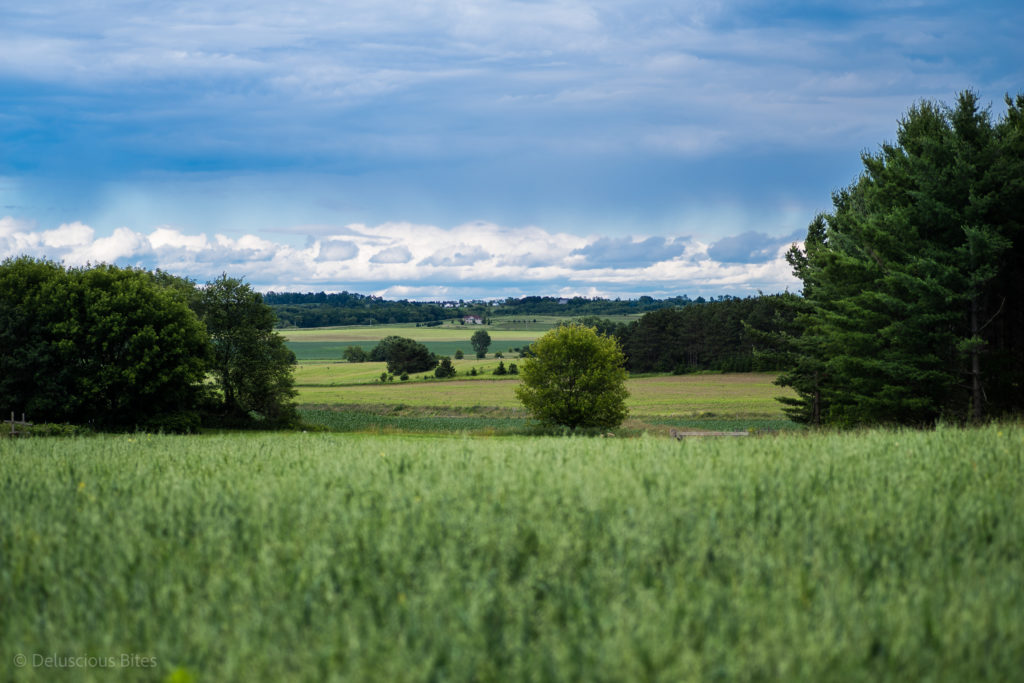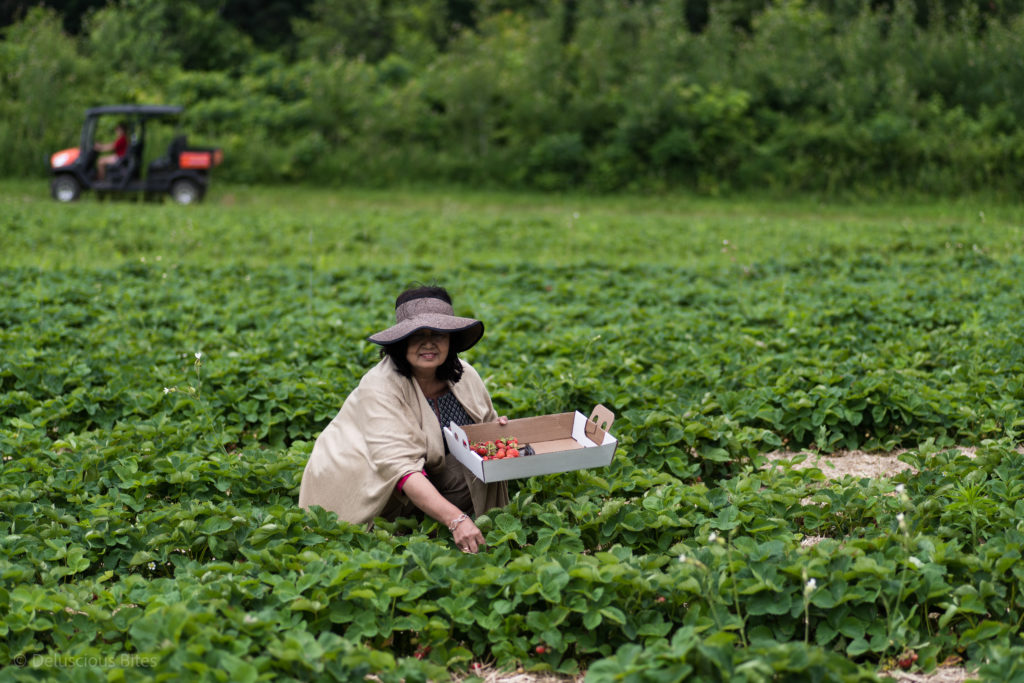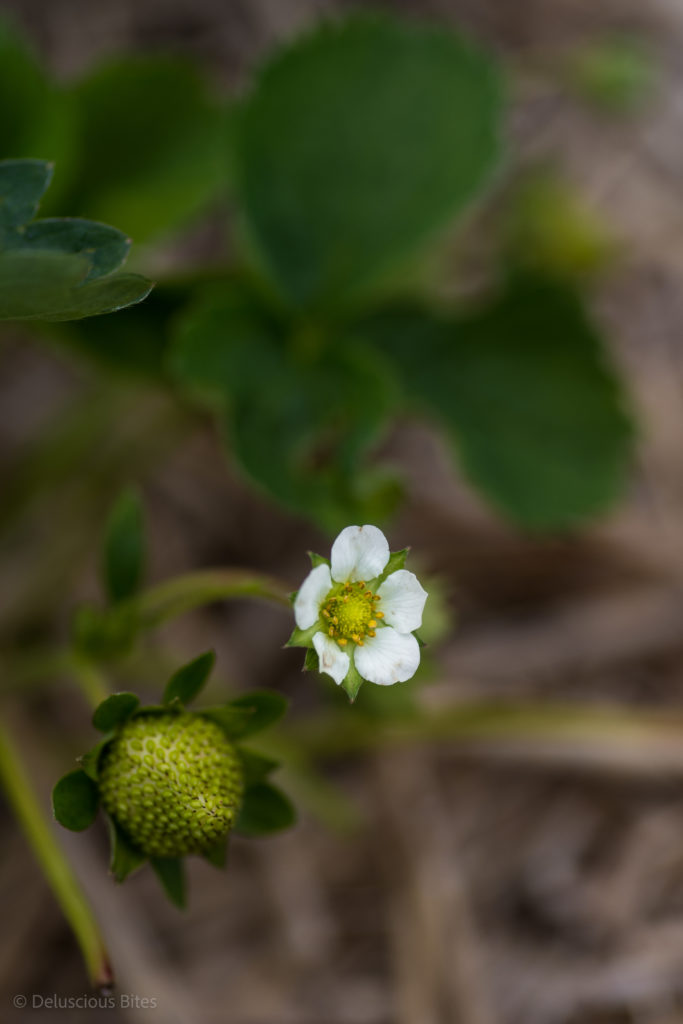 I especially had to bake a galette. I mean, how could I not bake it this summer? That's like my favorite July or summer fruit quick dessert. And with my mom being with me this year, I definitely had to bake for her. So I decided to roast a big batch of strawberries in rum, balsamic vinegar and herbs. OMG! It is finger licking good. Initially, I decided to simply top off these roasted berries on ice-cream or pancakes but hey, how could I forget the galette. It feels like every summer I am on a galette mission ?. It's a super fun and perfect dessert to have for breakfast, mid day coffee, evening tea or after dinner dessert. Last year I made almond frangipane and stone fruit galette and got so much love. So this year I decided to make pistachio frangipane. The frangipane freezes well, so you could make a big batch and freeze it for later use. The best way to enjoy this galette is to eat it warm with your favorite gelato or ice-cream. My family enjoyed it with strawberry ice-cream.
I would love to know what's your favorite fruit and favorite galette and how you enjoy it! Let me know if you do try this galette and what you enjoy it with. Do use hashtag #delusciousbites to show off your creations.
Lastly, this post was meant for July but I have been unavoidably delayed by a few issues. I am sorry for that and I hope you bear with me. Thank you so much for your patience and until next time have a wonderful rest of the summer y'all!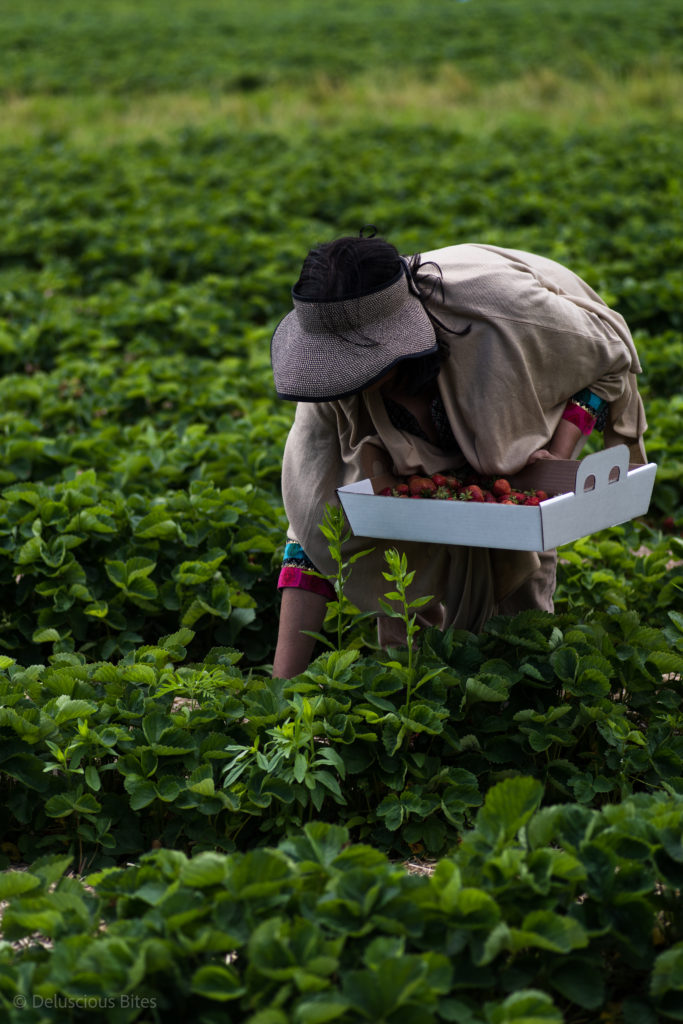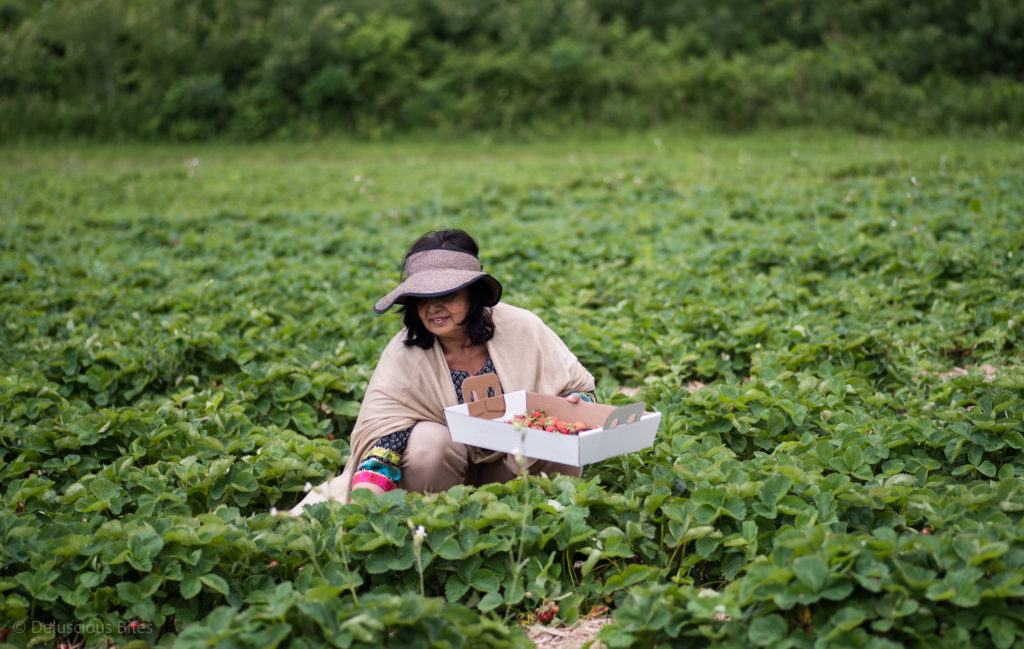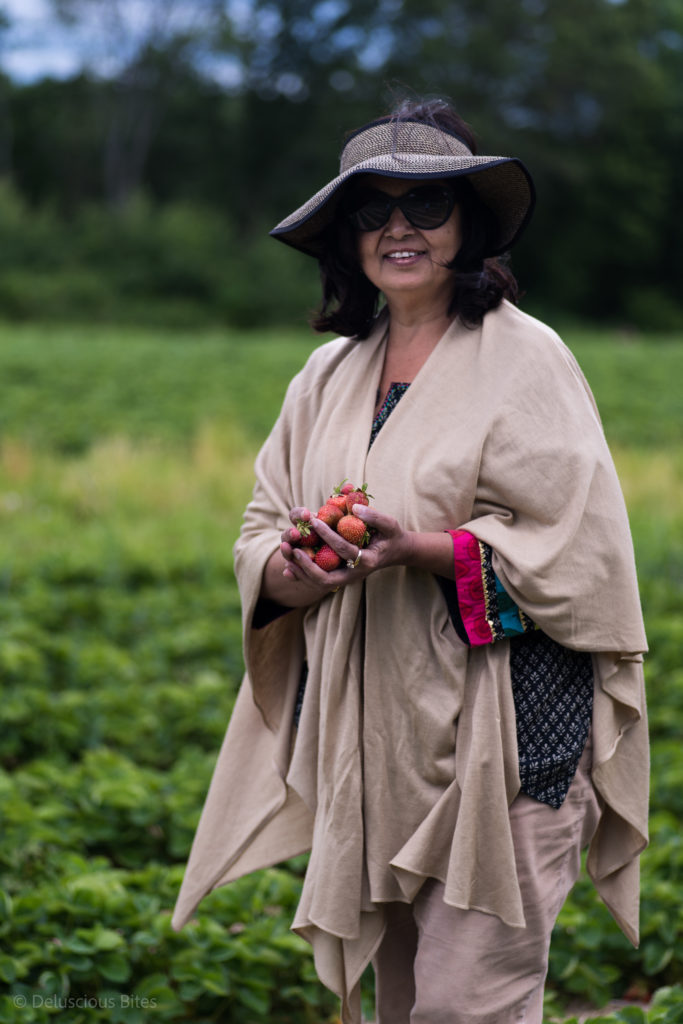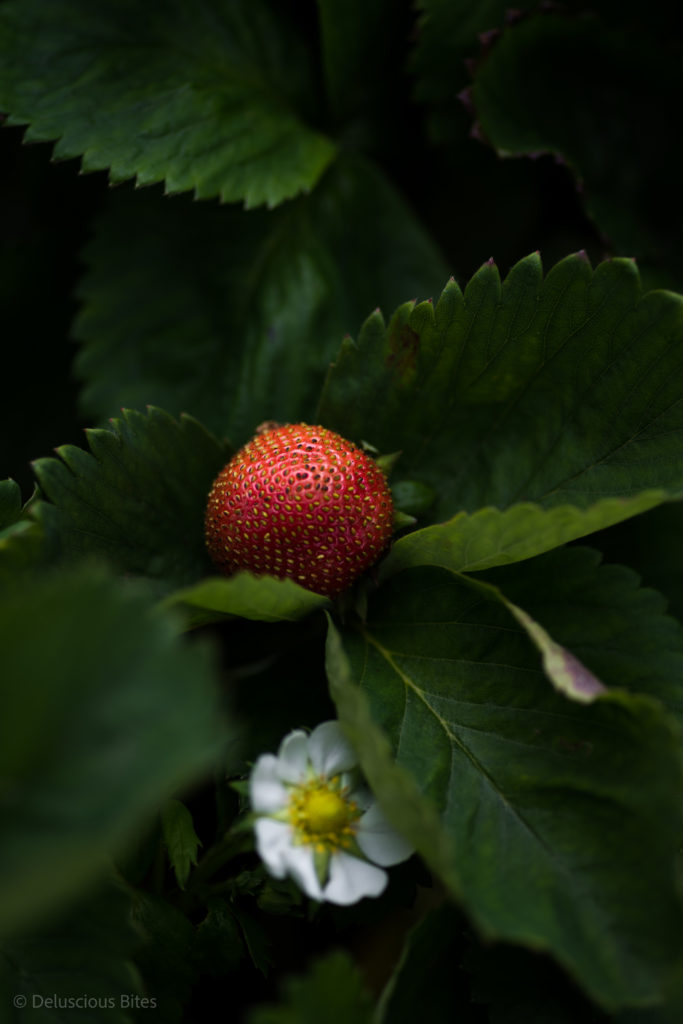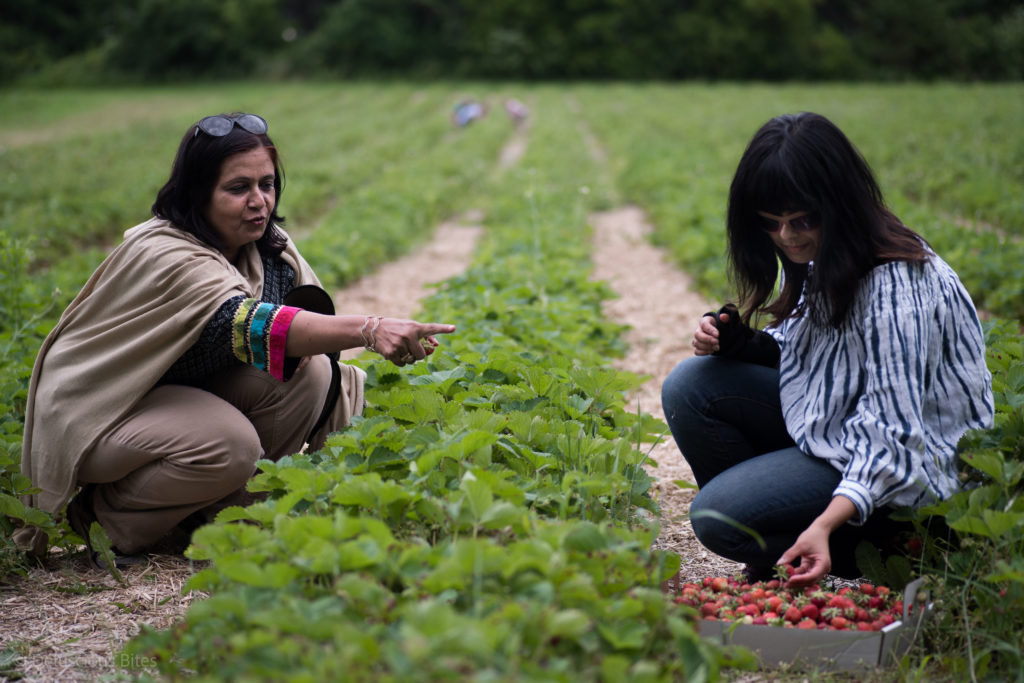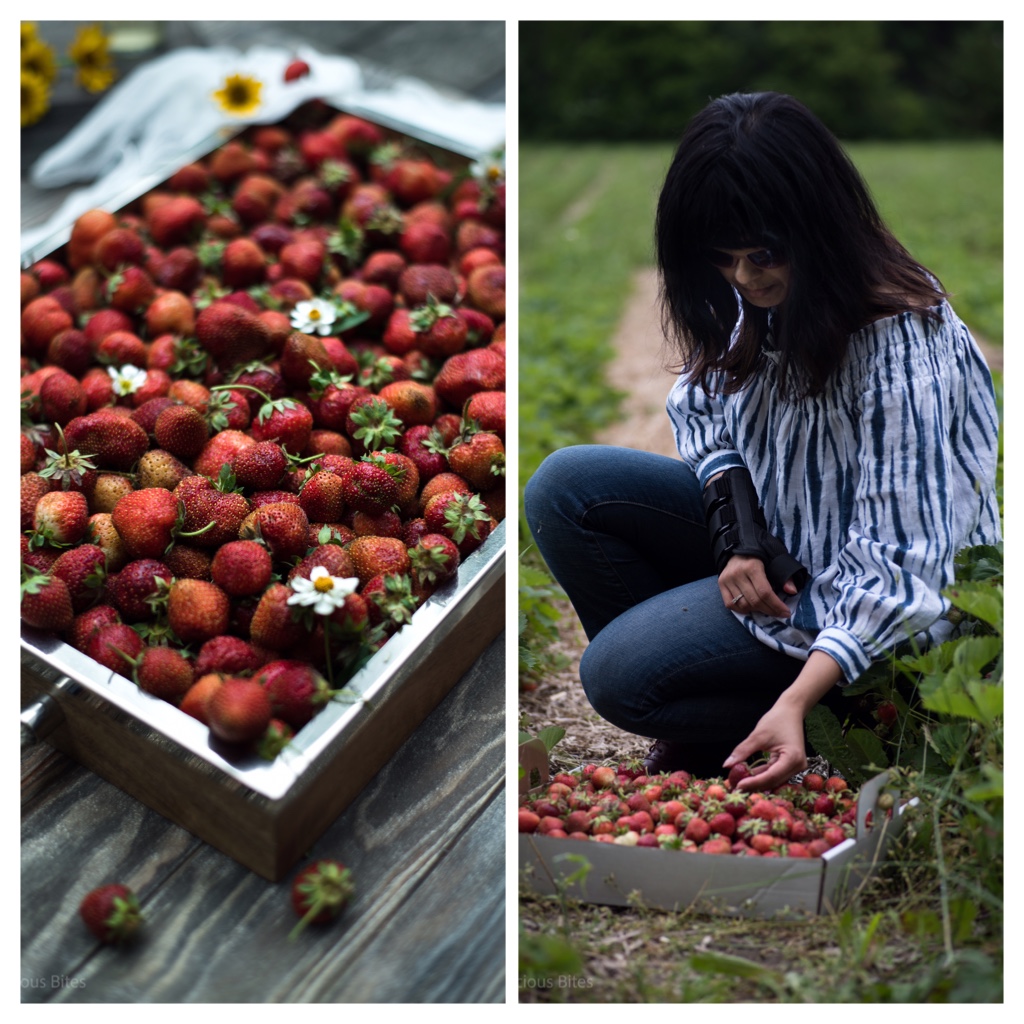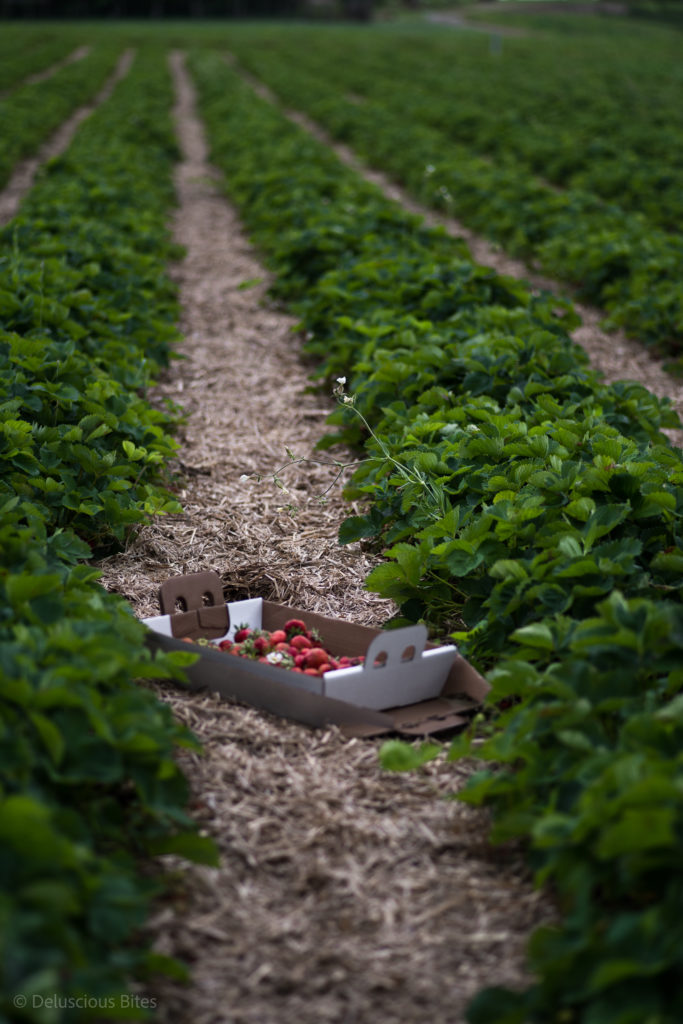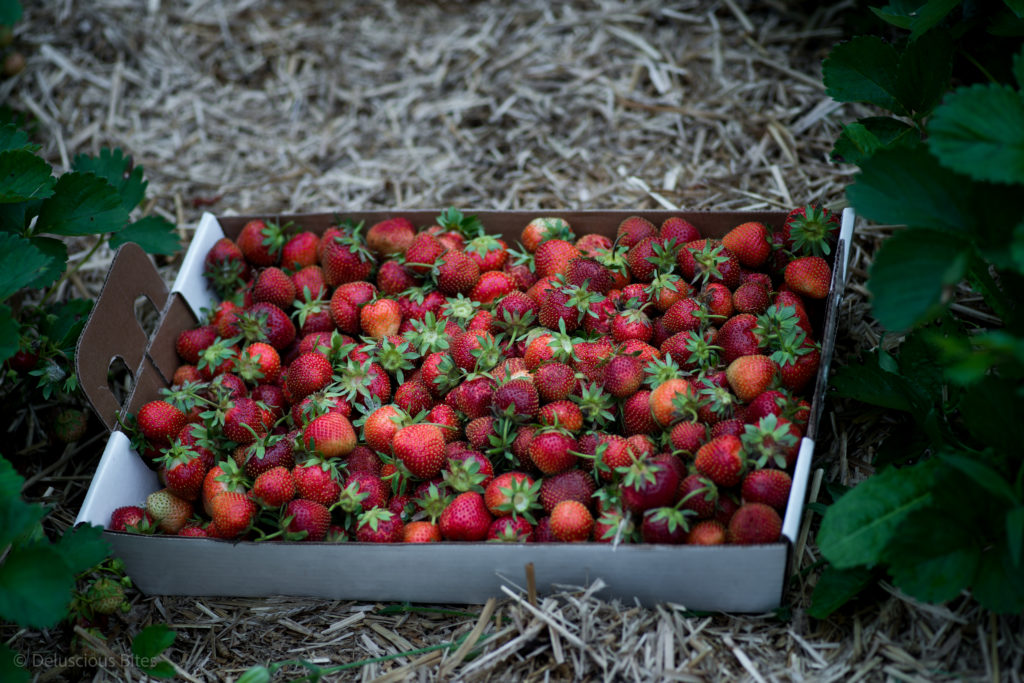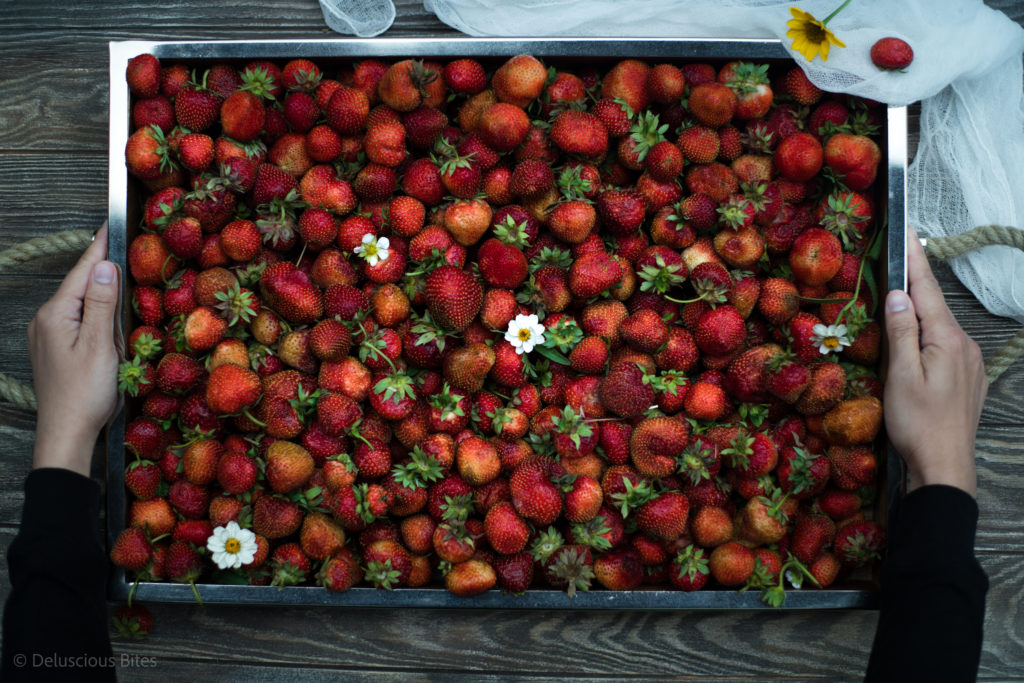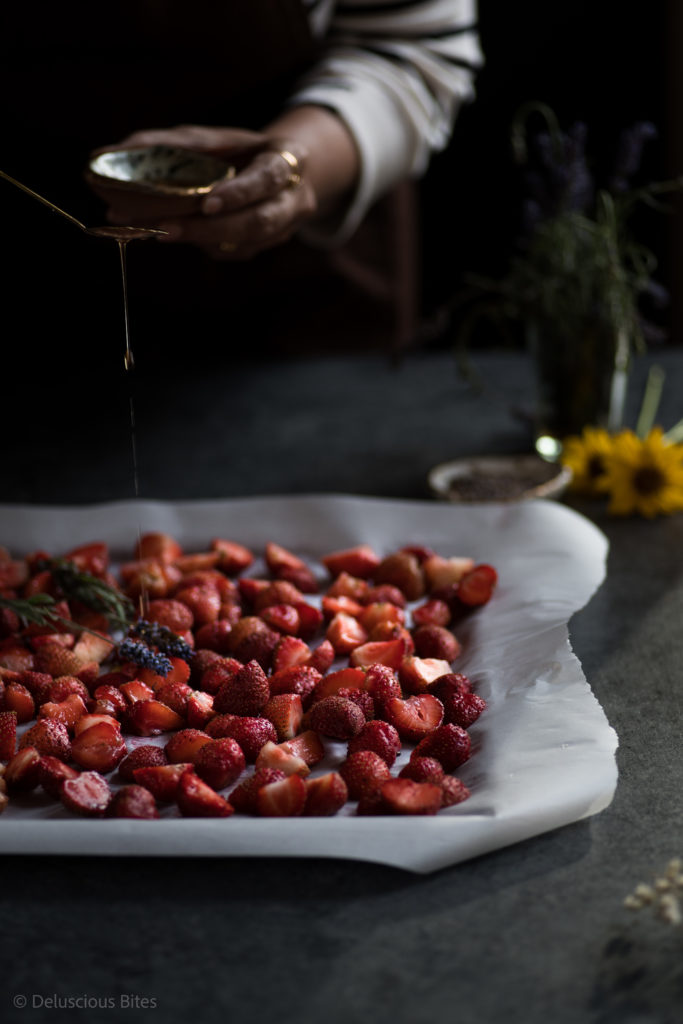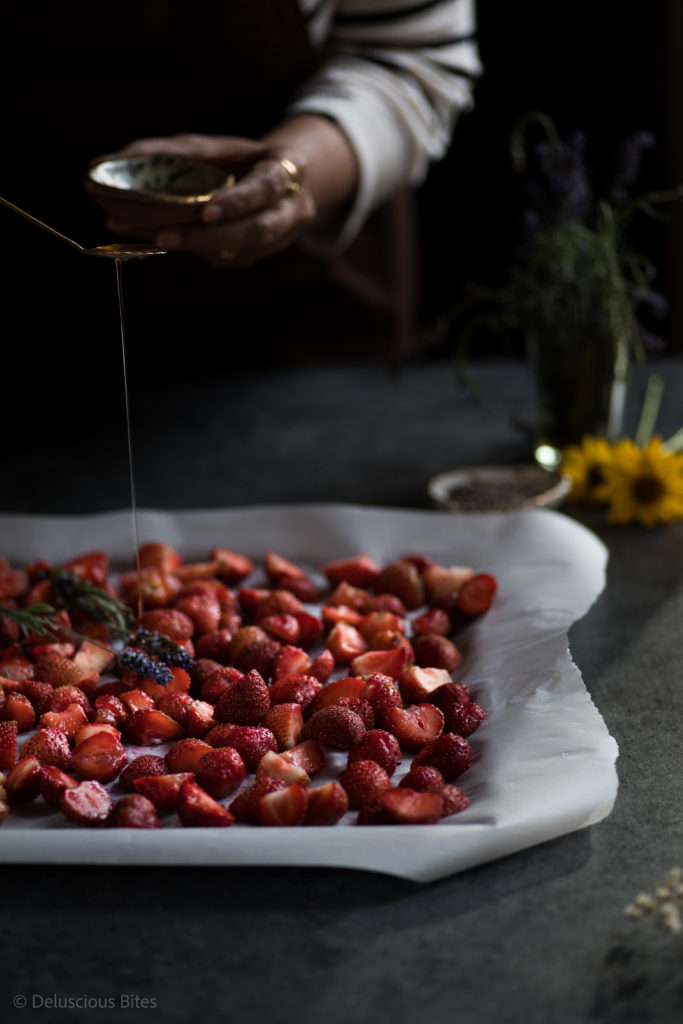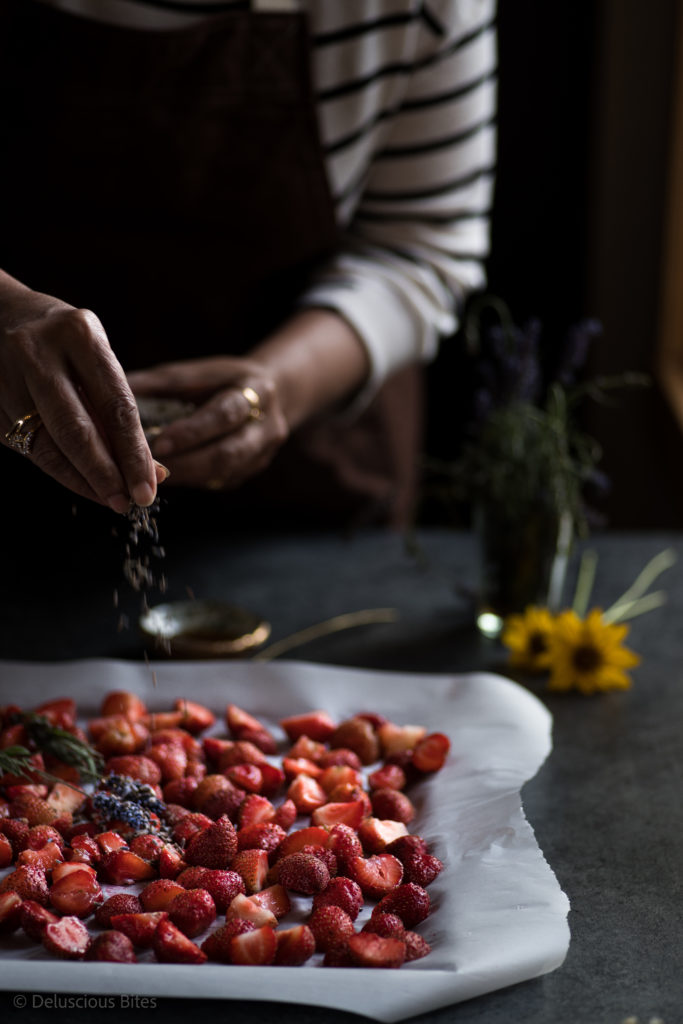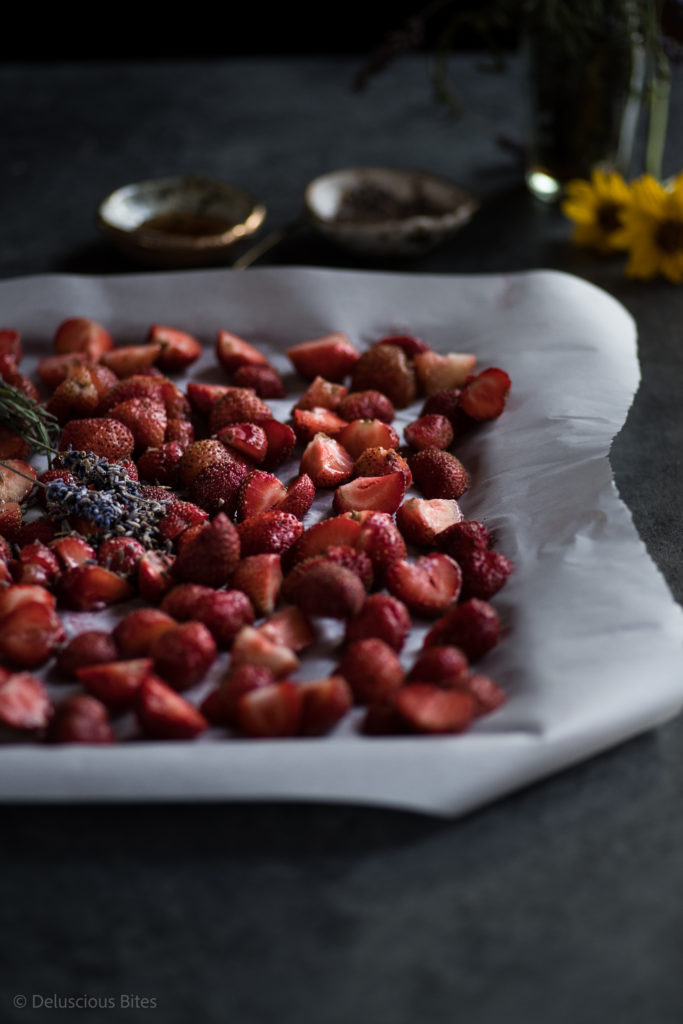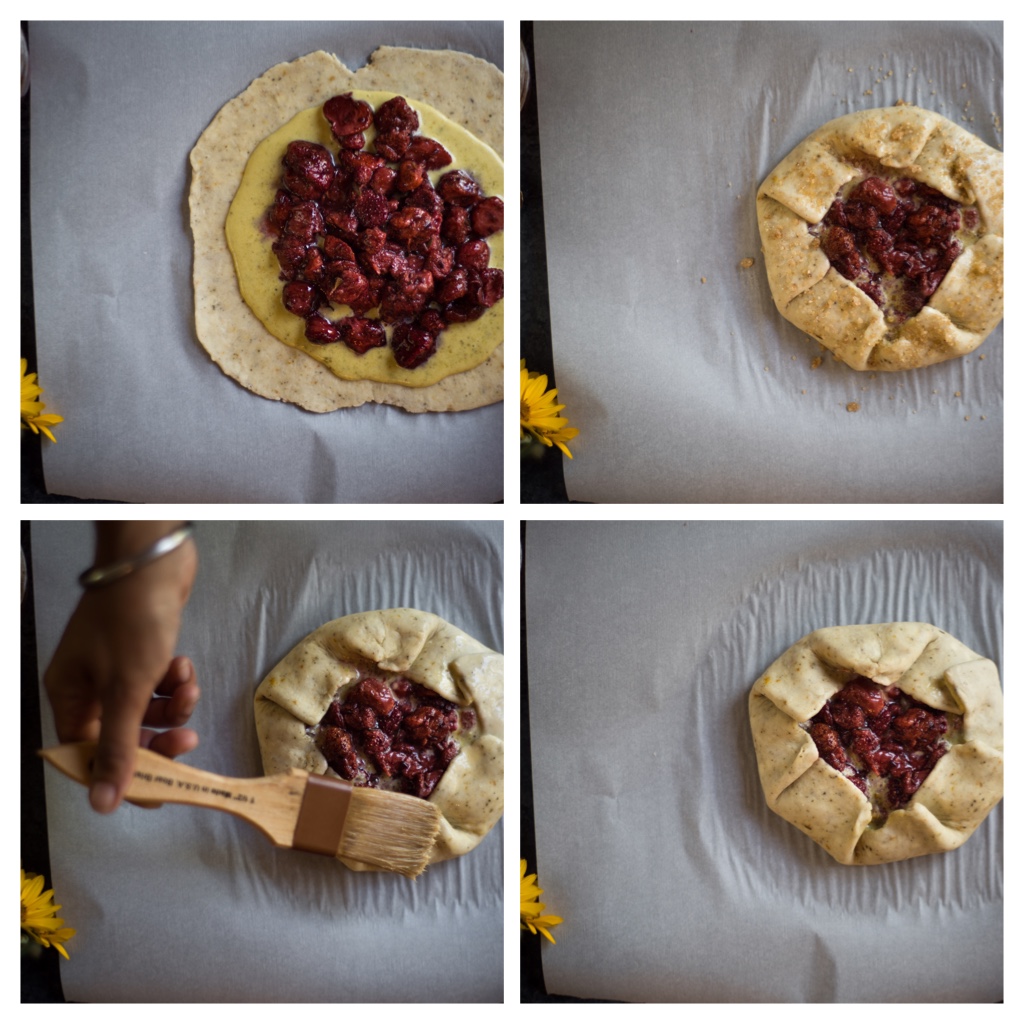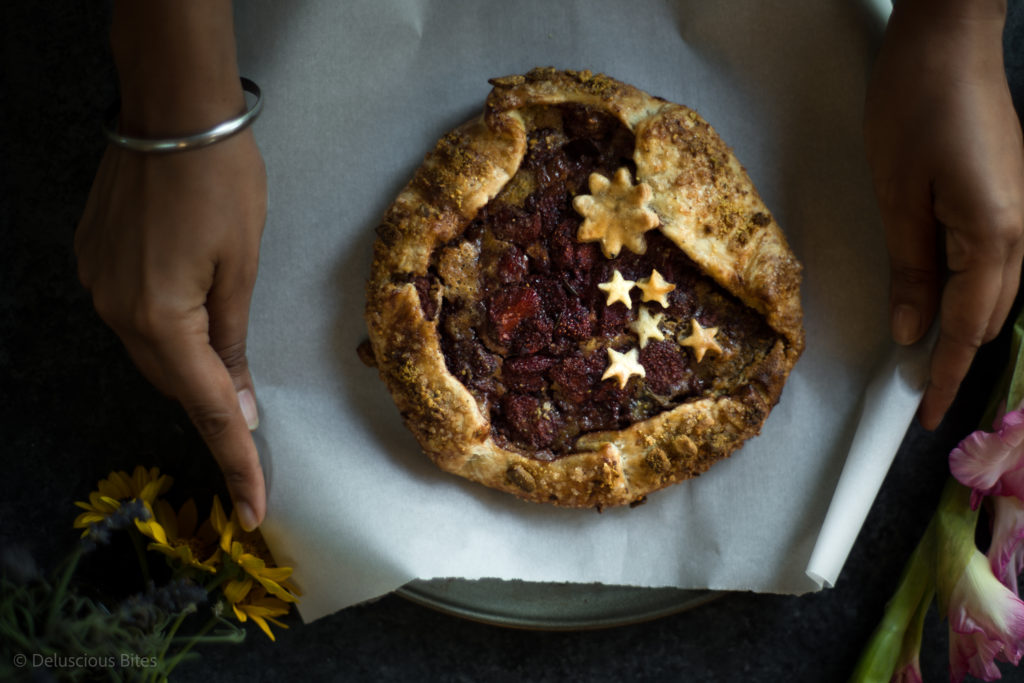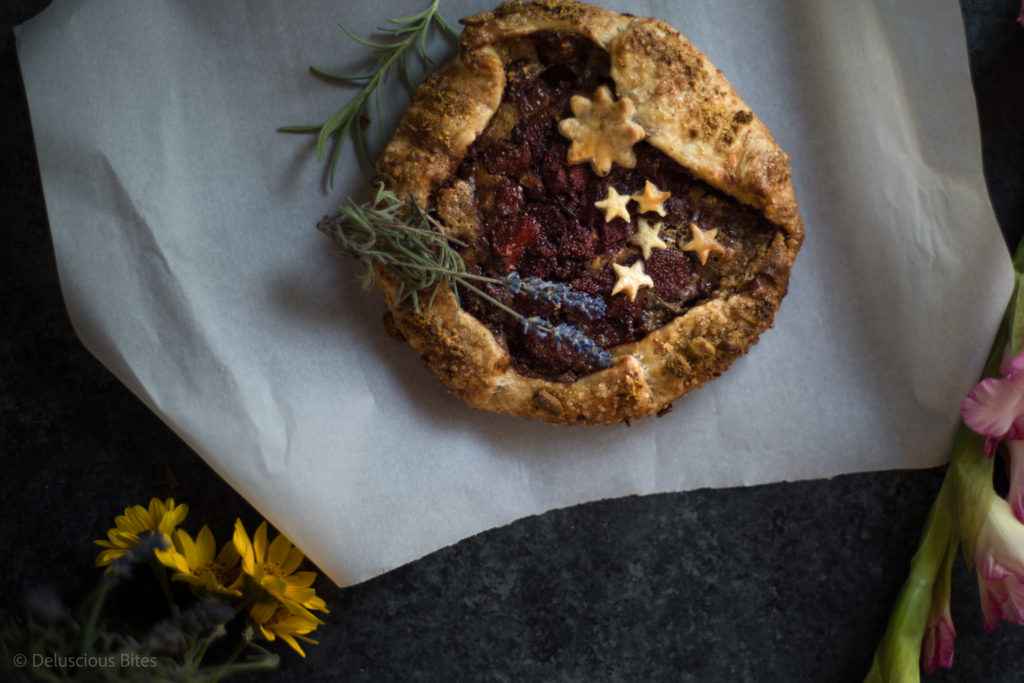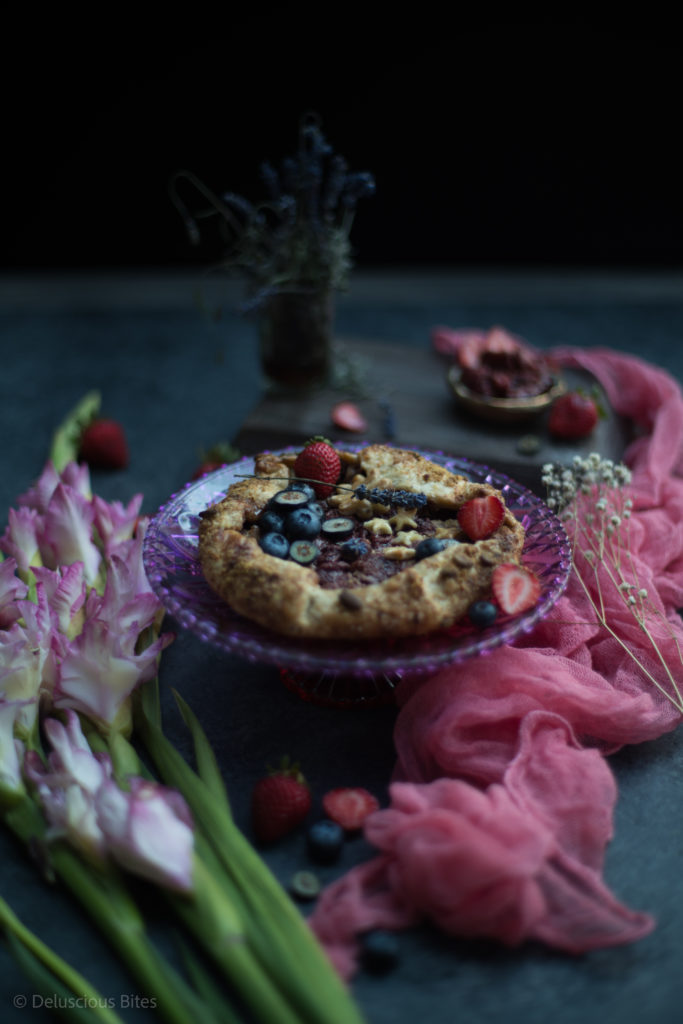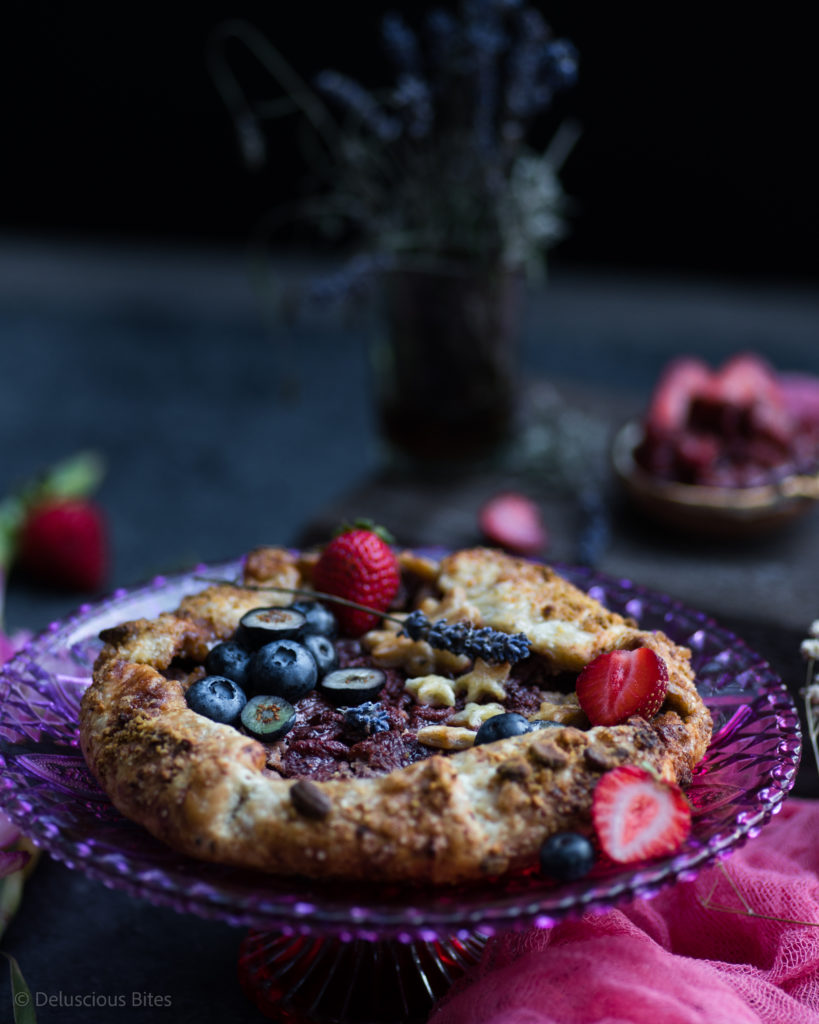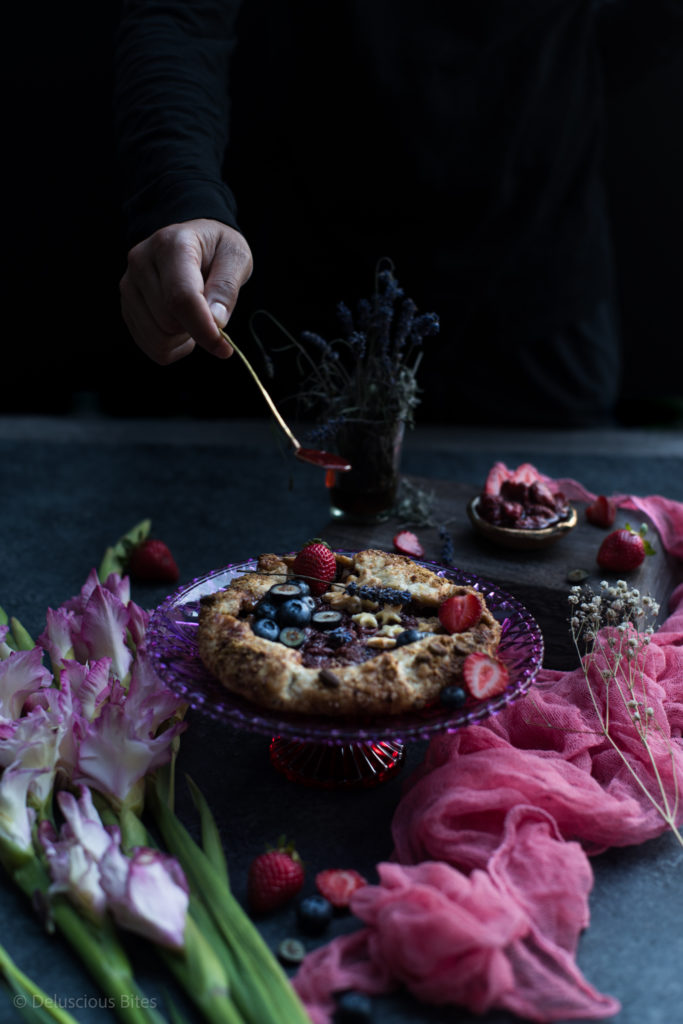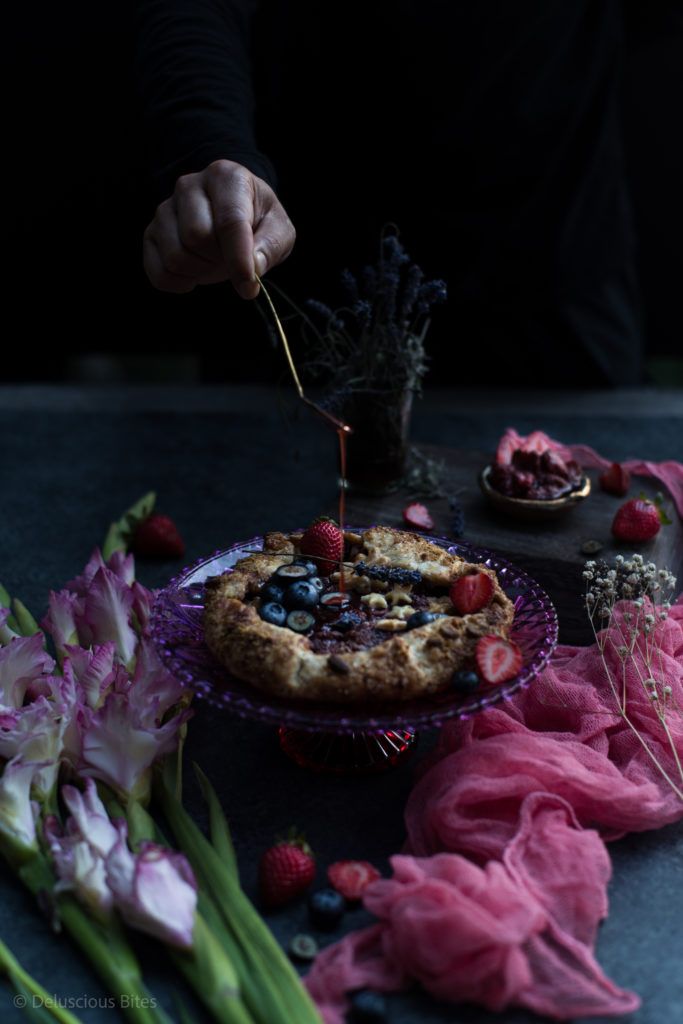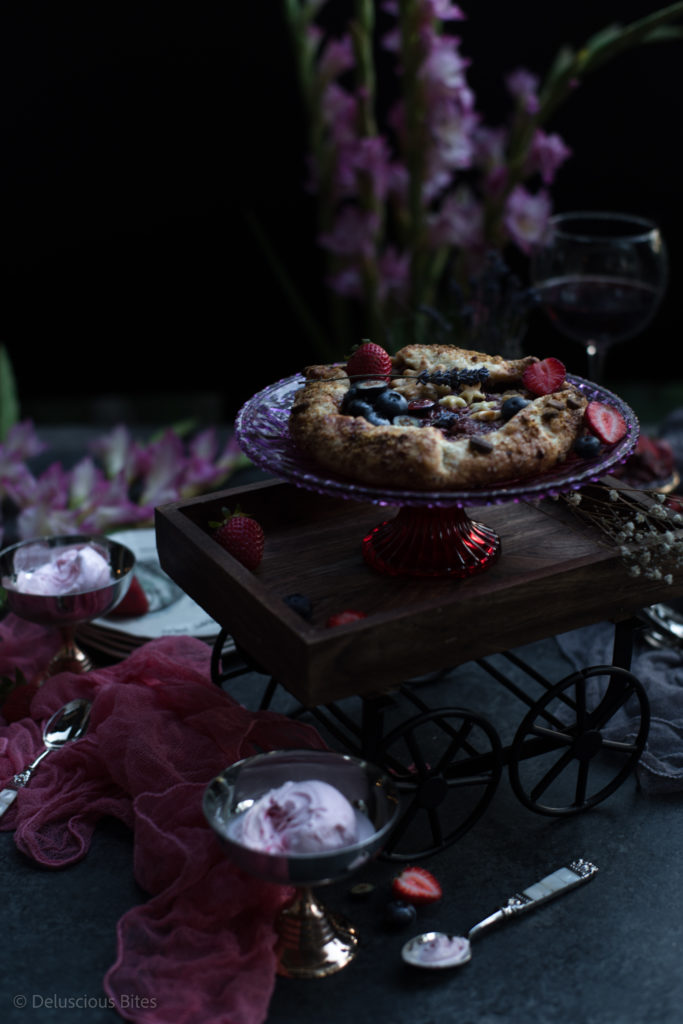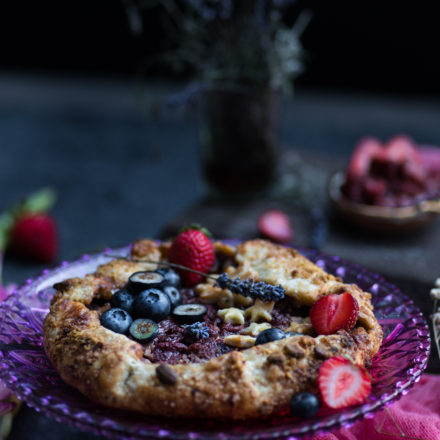 Roasted Strawberry and Pistachio Frangipane Galette/Crostata
2017-07-24 16:02:20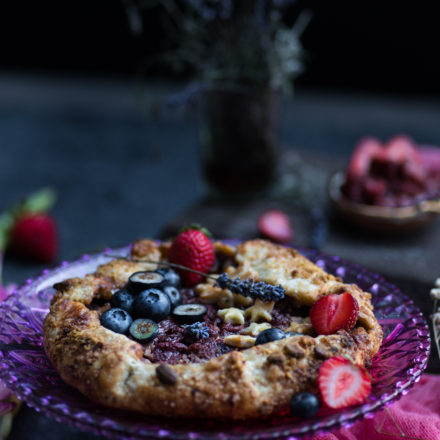 For The Dough
1 1/2 cups flour
110 grams butter
1/2 cup chilled water
1 tsp fresh rosemary, chopped
1 tsp lemon zest
1 tbsp sugar
1/2 tsp salt
Frangipane
120 grams raw shelled pistachio (roasted is optional)
100 grams sugar
113 grams butter at room temperature
2 eggs
zest of 2 lemons (you could do 1 lemon and 1 orange)
1/2 tbsp rum
1/2 tbsp grand mariner
1/2 tbsp cake flour or all purpose flour
Roasted Strawberries
800 grams fresh strawberries
1 tbsp rum
1 tbsp balsamic vinegar
1/2 tbsp lavender
1tbsp rosemary chopped
3 tbsp maple syrup
Topping
Egg wash
Demerara sugar
1 tbsp chopped pistachios
For the dough
Chop butter into small cubes and put in freezer to chill.
Mix all dry ingredients.
In food processor, pulse together all dry ingredients and butter until combined and crumbly in texture.
Take it out in a bowl and add water in stages. Using your finger tips, mix to combine into a dough. Do not over-mix or over-knead it.
Wrap it in the plastic wrap and chill in refrigerator for 2-3 hours or overnight.
At this stage you could freeze this dough for later use.
Frangipane
In a food processor, pulse the pistachios just to break them into pieces. Add sugar and pulse to form corse powder.
Add butter and pulse to combine.
Add eggs, zest and liquor in stages while pulsing to combine it well.
Add the flour and run the processor to 30 seconds to a minute till its smooth and is well aerated.
Store in air tight container in referigerator or freeze to store for longer time.
Roasted Strawberries
Preheat the oven to 375 degrees.
Line the sheet pan with parchment paper.
Cut the strawberries in half and put them in a mixing bowl.
Add all the ingredients to the bowl and combine well to coat the berries.
Place them on the pan in a single layer and roast in the oven for 20-30 minutes until soft and the juices starts to thicken. Avoid over baking to prevent the juices from drying out.
Let it cool and store in an air tight container in refrigerator for future use if not using it immediately.
Assembly
Preheat the oven to 425° and line the sheet pan with parchment paper.
Take the dough out of the freezer and let it rest for 5-10 minutes.
Flour the rolling surface and roll the dough to 12-14 inches in diameter. Or you could make 2 medium galettes.
Spread 1/2 of the frangipane (about 4 tbsp) on the dough leaving around 1-1.5 inches all around the edges.
Top it off the roasted strawberries.
Fold the edges over the fruit creating rough pleats.
Put it on the sheet pan. Egg wash it and sprinkle demarara sugar and chopped pistachios.
Bake at 425° for 18-20 minutes.
Reduce the oven temperature to 350° and bake for another 30-35 minutes until the fruit is bubbly and the pie is golden brown.
Cool on wire rack for about 10 minutes before serving.
Serve warm as is, or with your favorite gelato or ice cream.
Notes
You could use only Rum if you do not have grand mariner or vice versa.
Deluscious Bites ™ http://delusciousbites.com/