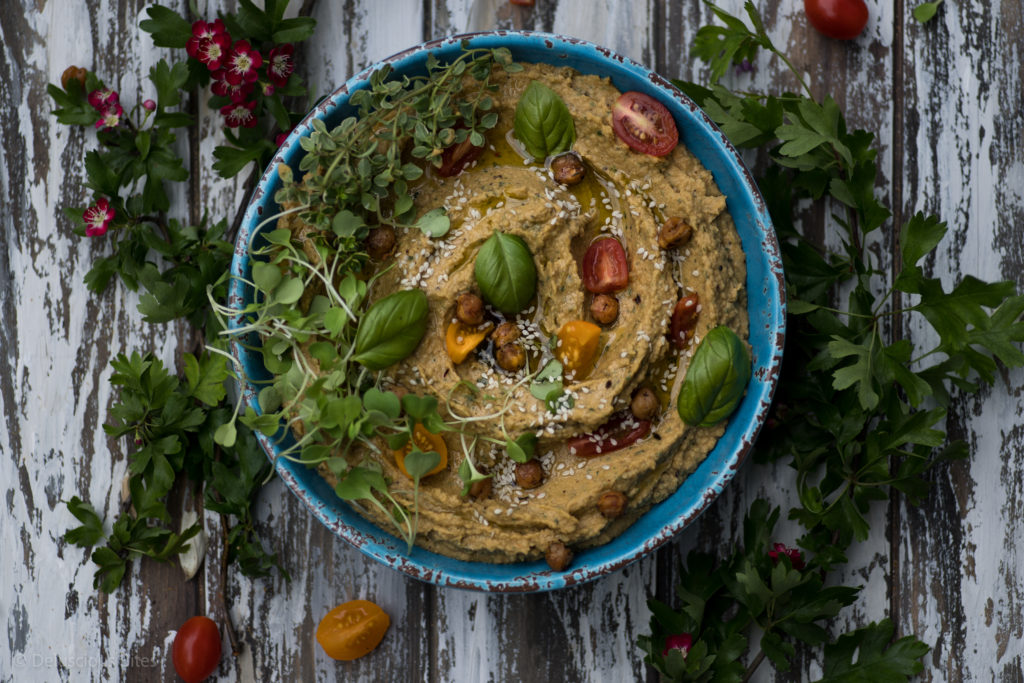 When you wake in the morning and tea is already made, breakfast is already on the table, all the dishes are clean, all your laundry is folded, and all you are asked to do is just relax… you know it's a dream come true! Well this summer has been nothing less than a dream for me. ? My family is visiting, and they take such good care of me. It has been three years since I last saw them. Oops! ? That's a long time. But due to busy lives, time just flew and we didn't realize it had been so long. But they are finally here and spending time with them has been the best part of summer so far. I couldn't have asked for anything better. Cooking has a very special place in my family, and we've made some delicious dishes. This simple tomato basil hummus is so versatile that we've been eating it non-stop!
For me, breakfast and dinner are the two most important meals of the day, and I take them very seriously. I think it's because mornings and nights we eat together as a family, and in between lunch and snacks are always on the go while working. I am usually a morning toast-and-egg kind of girl, and love different spreads on my toasts. I'm not a huge fan of buying dips at stores, so I try to make most of the dips and spreads at home if I can. A few weeks ago I met with Nancy, the owner of Spoon Optional, which is a local soup company here in Minnesota. Their soups are pretty great, and I decided to play around with them! I got a bunch of soups for tasting, and ended up with a little bit left over. I hate to waste food, but sometimes there isn't enough left for a whole meal, which is what happened with these soups.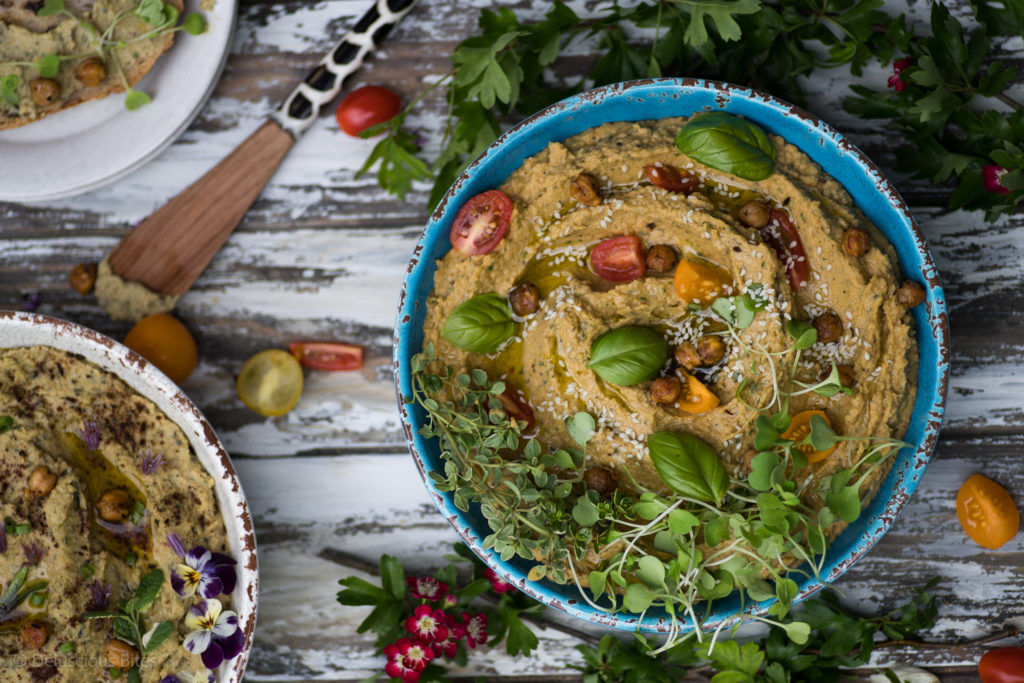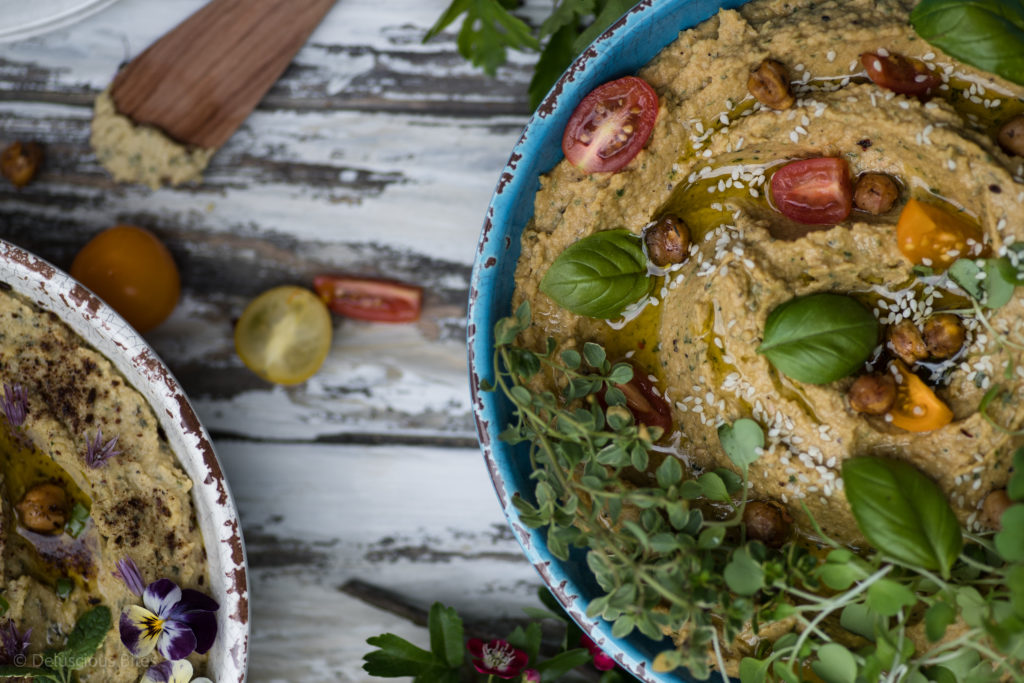 While I was making an herb hummus (rosemary and mint) for the family, I got overly excited to incorporate their tomato soup into my hummus. I mean, why not?! Tomatoes and basil are perfect for summer and would taste great with chickpeas – hence this tomato basil soup hummus happened!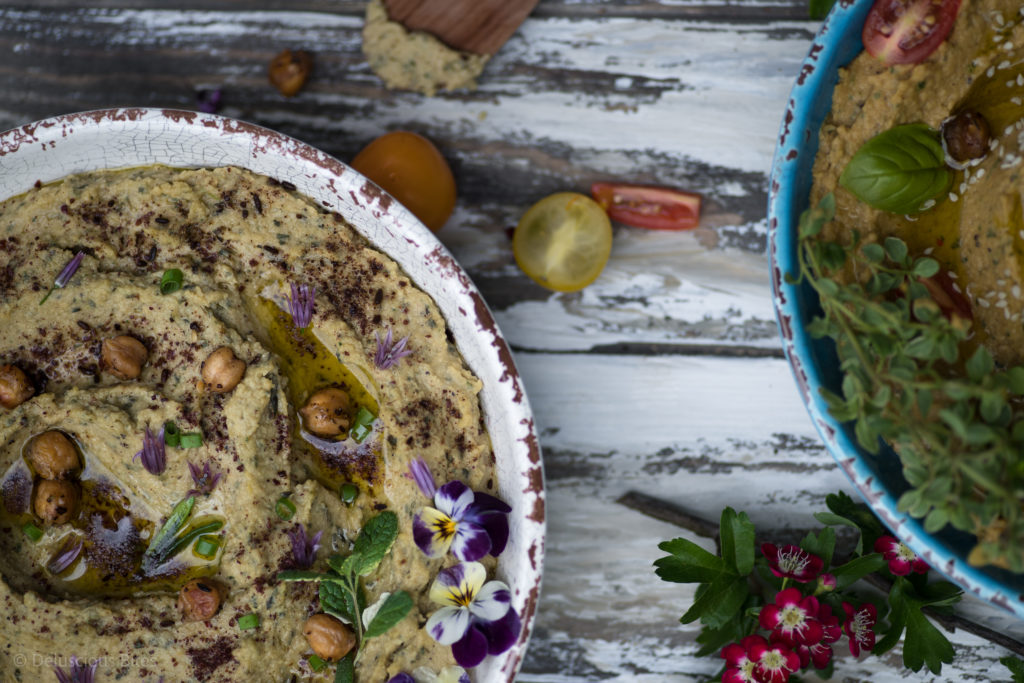 I was not planning to post the recipe on the blog as I thought it would be too simple or maybe no one would be interested, but after getting all the love on IG and so many of you asked the recipe, here it is for you all my wonderful friends! Hummus is something you can tweak according to your taste. It's perfect for morning toast, or with carrots and celery for midday snacking. It's even great with chips and it would be great for your July 4th weekend party! But really, the best is to eat it all on it's own to get the best flavor of the hummus. ? Hahaha, that's what I do when transferring it from the blender into the container, anyway! ? ?
Hope you are all enjoying your summer! Sending you much summer love! ❤️ ❤️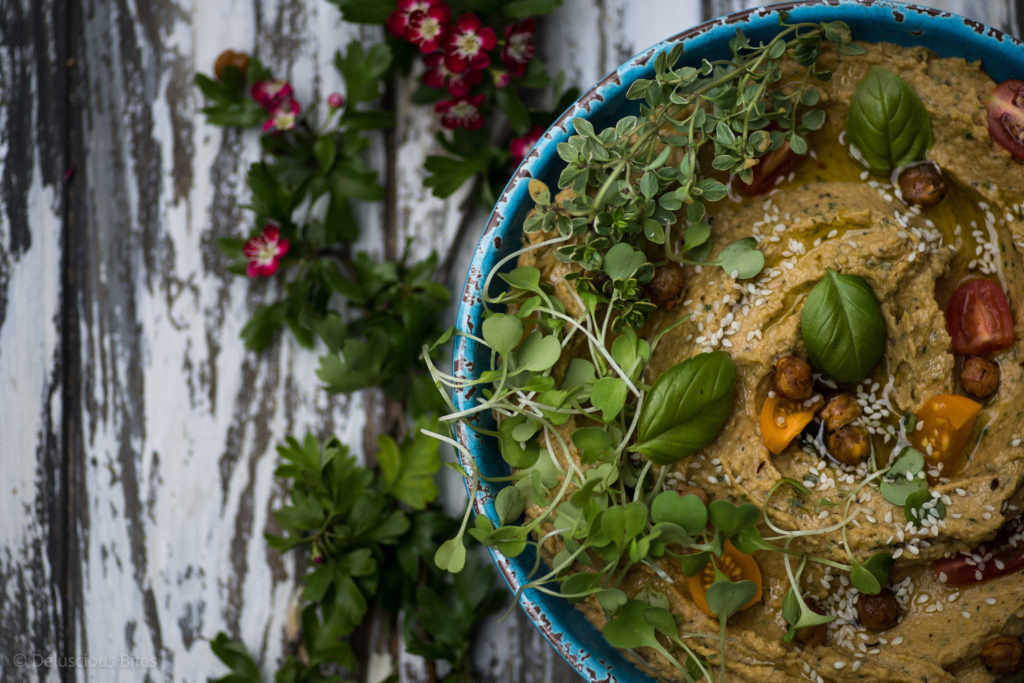 Tomato Soup Hummus
2017-06-22 12:29:47
Ingredients
400 grams garbanzo beans (14oz can)
1 tbsp tahini
20 grams basil leaves
1 jalapeño roasted (see notes below for roasting)
2 garlic cloves (4-5 grams)
1 tsp roasted cumin powder
1 tsp pink Himalayan salt
1 tbsp + 1/2 tsp lemon juice
3 tbsp olive oil
120 grams tomato basil soup (approx 1/2 cup)
Olive oil + sumac powder for serving
Instructions
Put all the ingredients in a good blender (I use a Vitamix) and blend until smooth.
Transfer it to a bowl and drizzle a little olive oil and sprinkle some sumac before serving.
Notes
You can adjust the jalapeño according to your spice level.
To roast the pepper, heat a pan and dry roast it till the skin starts to get smoky look. You can also put it directly on the stove or on the grill to roast it.
Deluscious Bites ™ http://delusciousbites.com/