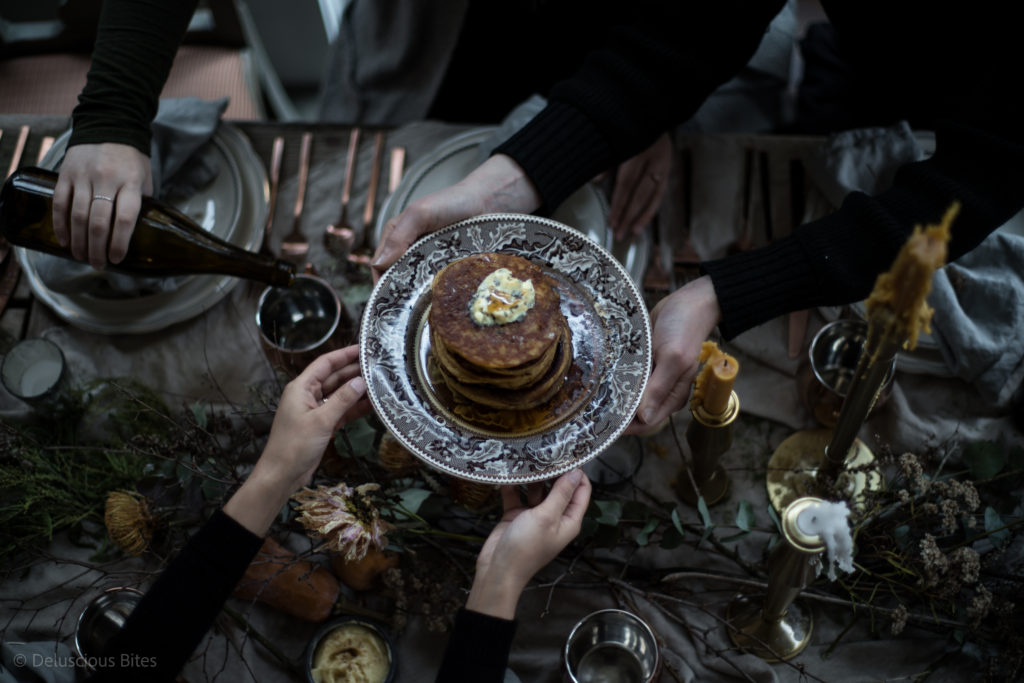 The food blogging community is so big and versatile that there really is no 'bad' or 'good' food blogger – it just depends on what you prefer and what you're looking for. Sometimes you see all the beautiful food photographs that are so inspiring and nicely composed, and I knew when I first saw these blogs that this is my favorite style. ❤️ We all have a favorite blogger – if not many – whose style we love. Personally, I couldn't narrow it down to just one. There are so many bloggers that I simply adore. I knew as soon as I heard about the Autumn Harvest food photography retreat that I wanted to meet the people whose blogs continually inspire and motivate me.
It's funny how you follow someone's social media, thinking maybe one day you'll get a chance to meet that person, but don't know when, where, or how. Last year at the end of October, I had an incredible opportunity to go to Upstate New York for an Autumn Food Photography Retreat hosted by Christiann, and Ashley and Mike. I had always adored Christiann's style, but I didn't know much about Ash and Mike before signing up for the retreat. The only thing I actually knew about them was that they are all from Australia! It has been such an honor to have met the people whose blogs I had been following so closely. And OMG – they turned out to be the most amazing and wonderful people! Be sure to check out their blogs, if you haven't already – you won't be disappointed!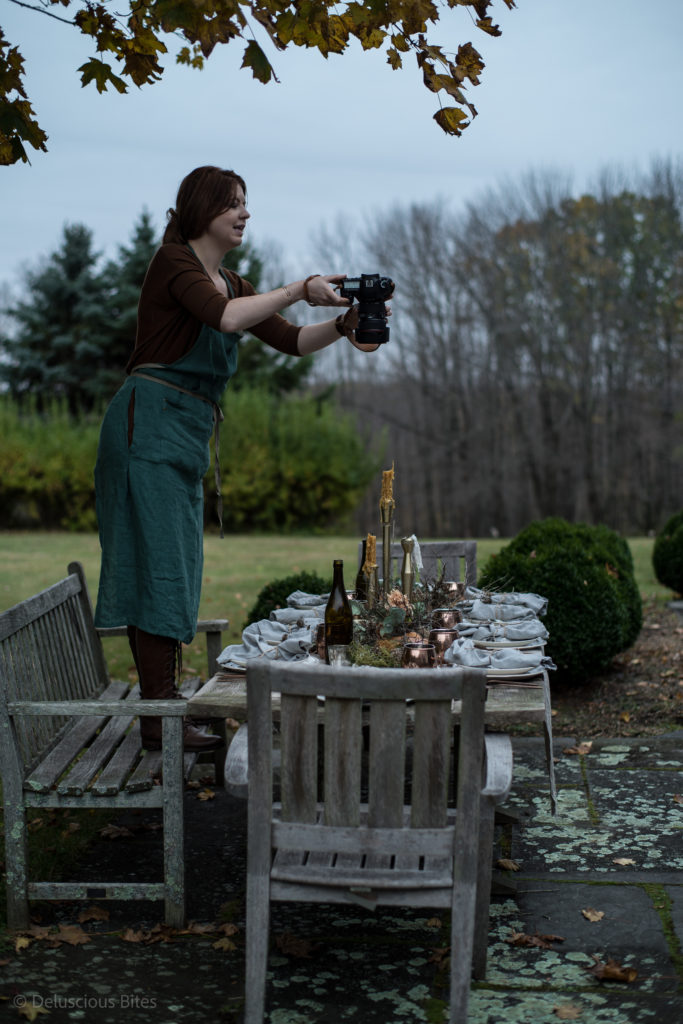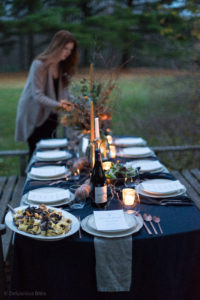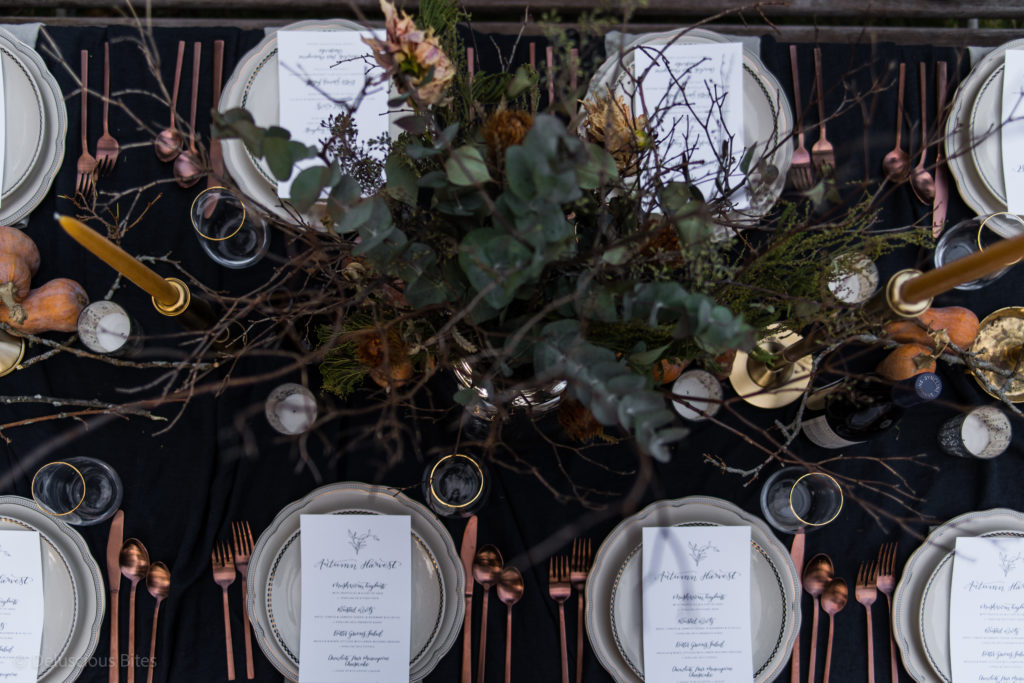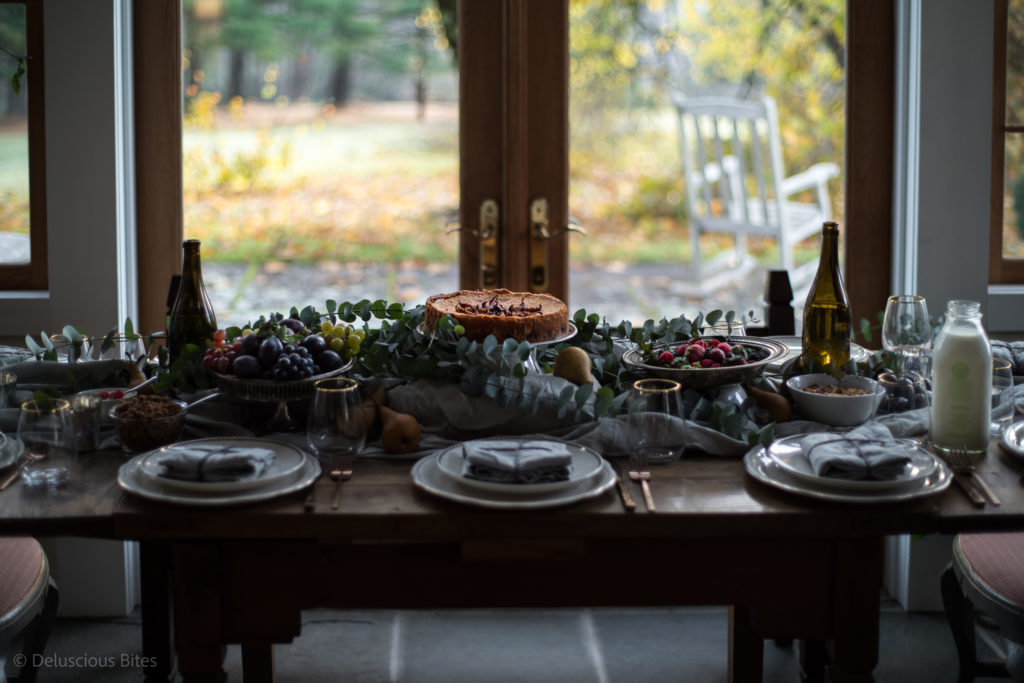 I have been trying to write this post ever since I got back, but every time I sit down to write it, I fumble and don't know how to best express the incredible time we all had. Do I share my story day by day? Or talk about the table stories we all shared? Or write about the delicious food we ate? I just wasn't sure where to start. The one thing I know and want to share is that it was one heck of an experience. Editing all these photos gives me flashbacks of all the beautiful people I spent time with, all the table talks, and yummy food. From the kale salad, mushroom pasta, pumpkin whisky pancakes (pumpkin! whisky! pancakes!), short ribs, not to mention all the apple pie, cheesecake, and I could go on and on. Oh! I can't forget to tell you how stunning & breathtaking the Red Cottage Home was, located in Deer Hills Farm in Damascus, PA, just at the border of Upstate New York and PA. It seemed so picturesque and was just perfect for autumn set-ups.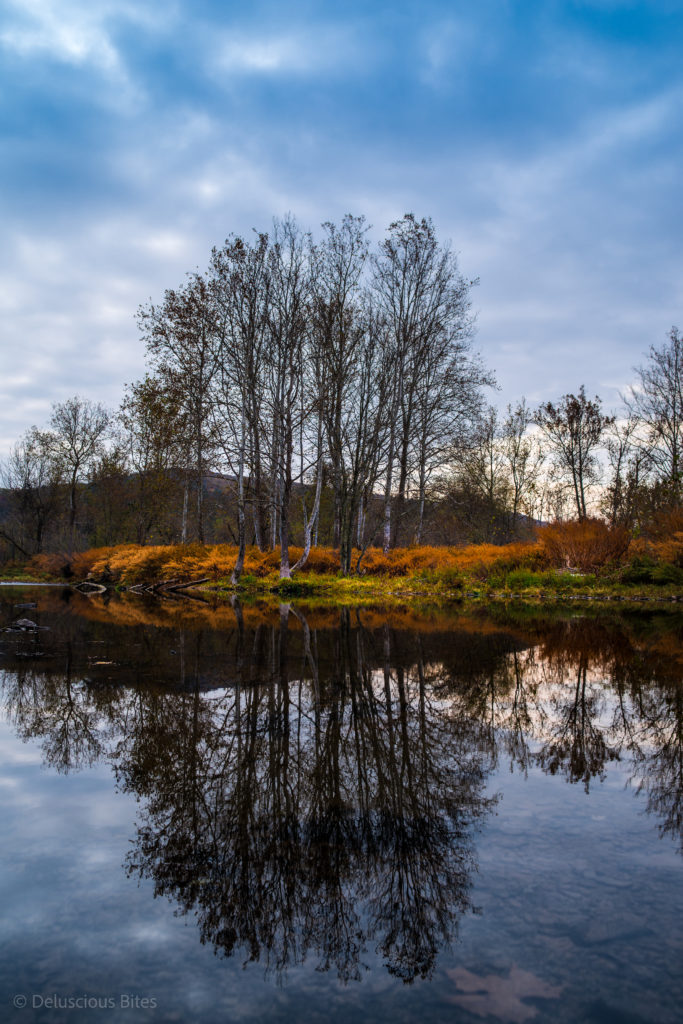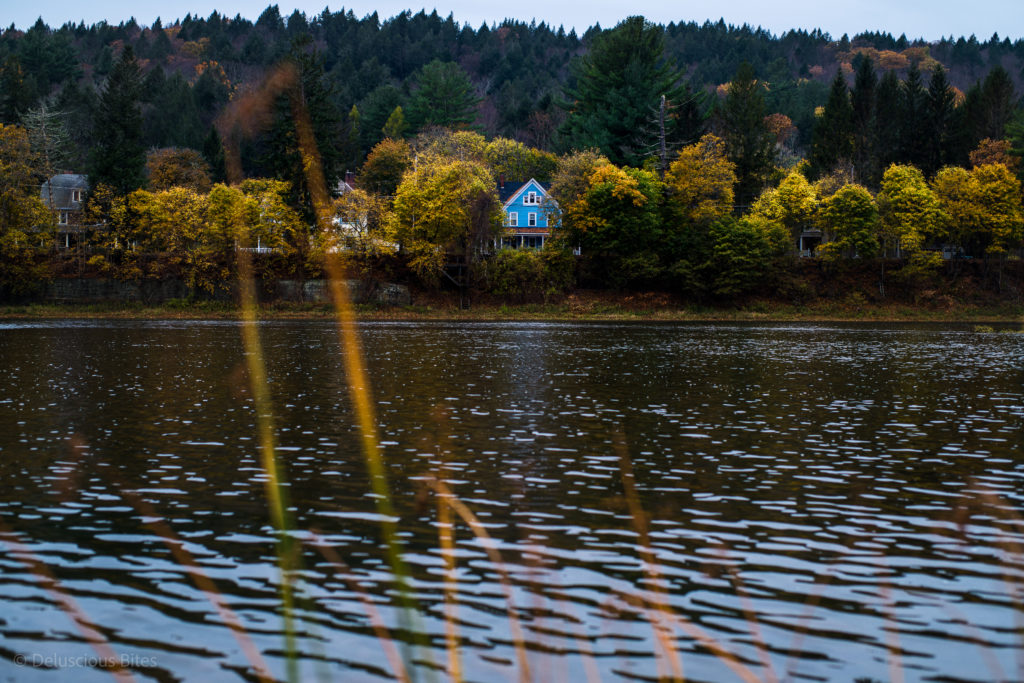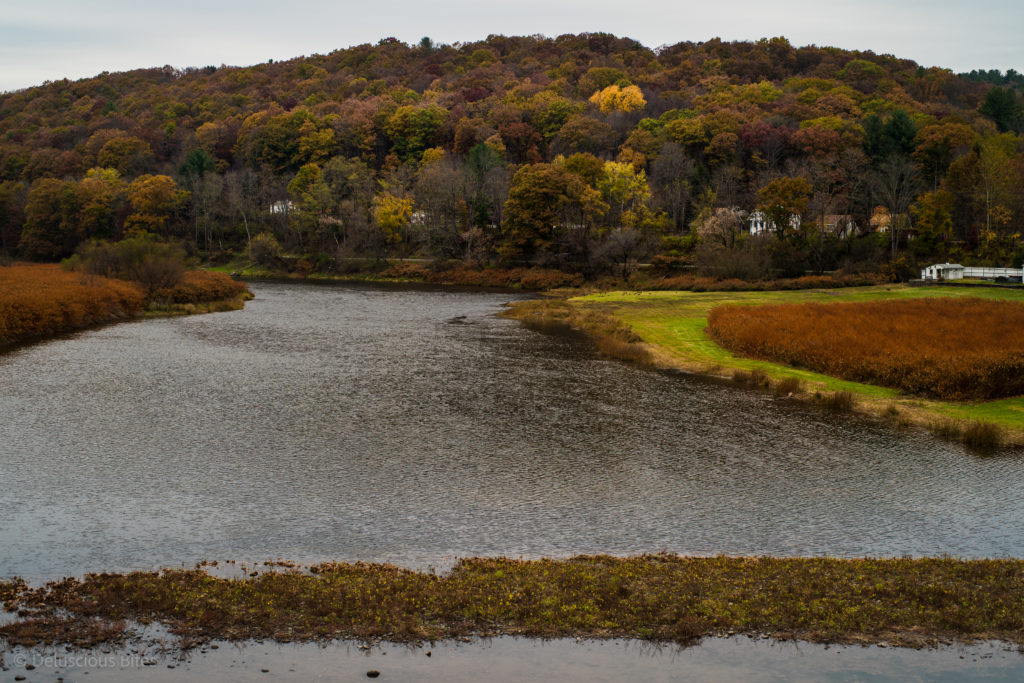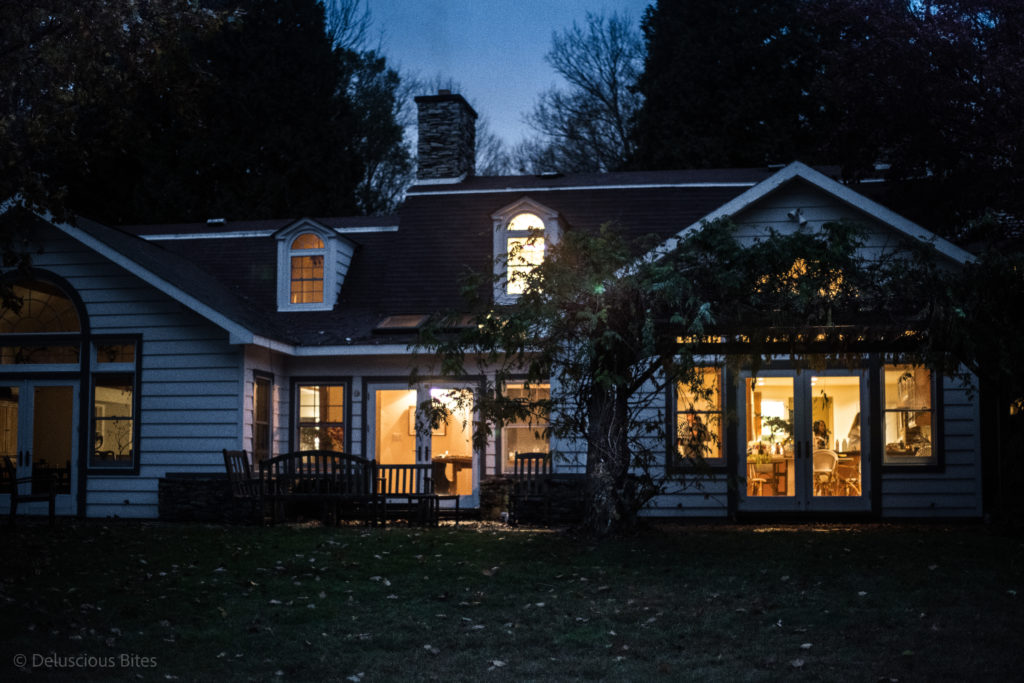 Before any trip where a group of strangers come together, there is lot of anxiety, nervousness and excitement. That nervousness only increases when you know you have to drive three hours from NYC to rural farmland area, and that another attendee from Australia will be accompanying you! But all my worries and anxiety faded away as soon as I met Justine, who accompanied me on the road. In fact, I was relieved to not be alone and getting lost, hahaha!! It was such a pleasure driving back and forth with her, and getting to know her and her culture along the way. 🙂 All the Aussies out there – or anyone traveling to Australia – must visit her cafe: Red Door Corner Store in Victoria.
All the attendees were such amazing people that it felt that we were meeting each other for the first time. It's always great to see how all the different people from around the world can connect with each other through creativity and the love of food. I love gatherings like these, where you can explore your creative side, push your limits, and connect with like-minded people face-to-face. We were all so pampered there, with such delicious and mouthwatering food prepared by Christy, Jeanette and Rosie. Not to mention all the wonderful and beautiful Autumn Baking by Christiann and Ash! Oh, and the most interesting part of this retreat turned out to be Mike's drone, which he used to shoot some amazing photos and videos. Maybe I should get one for overhead shots?? Okay, maybe not just yet!! Check out Mike's incredible video below. ?
I could simply go on and on about the amazing experience I had, but I'll let you all just enjoy the imagery!