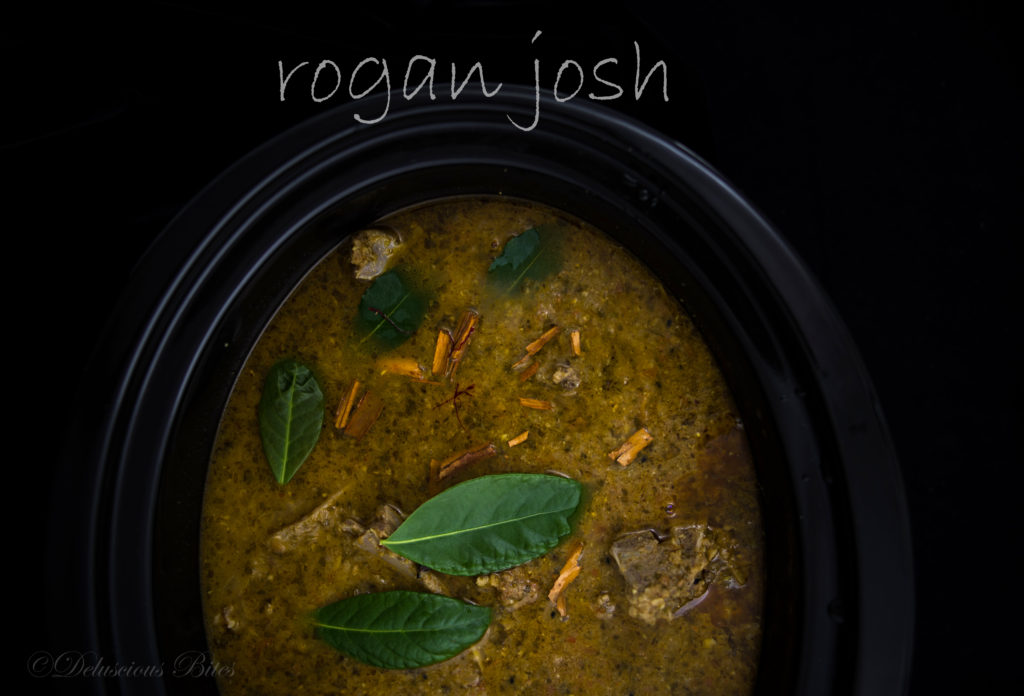 Here's to the man who is not only my husband but also my partner in crime, my best friend, the one and only love of my life, and basically my life-line. He is the best thing that has ever happened to me. Our journey started 15 years ago with, simply, "Hello." 🙂 Then came the email exchanges, phone calls, a few meetings 'just as friends', but we couldn't deny our attraction and began dating. As a young Indian woman, this was not the man I expected to marry. I knew there was something special about this calm, patient, charming and – somewhat intriguing – gentleman… but who would have guessed we would be together forever! Everyone has a love story, of course, but ours is quite unique, and is totally my favorite.
A few days ago we celebrated our official seven year 'court wedding' anniversary, a.k.a 'once a secret wedding anniversary'. (Haha, I know I have lots of weird little names for things!) We will be completing our six year 'traditional wedding' anniversary in few days. Funny, isn't it?? I feel like I have this time machine where in two weeks, I can go back a year in our marriage! 🙂 Since every Indian state has a different language or dialect, and the food, culture, and lifestyle changes completely in each region, I knew that it was not going to be an easy task to convince our families that we should marry. Marrying out of our culture is a big deal in India, but where there is a will, there's a way!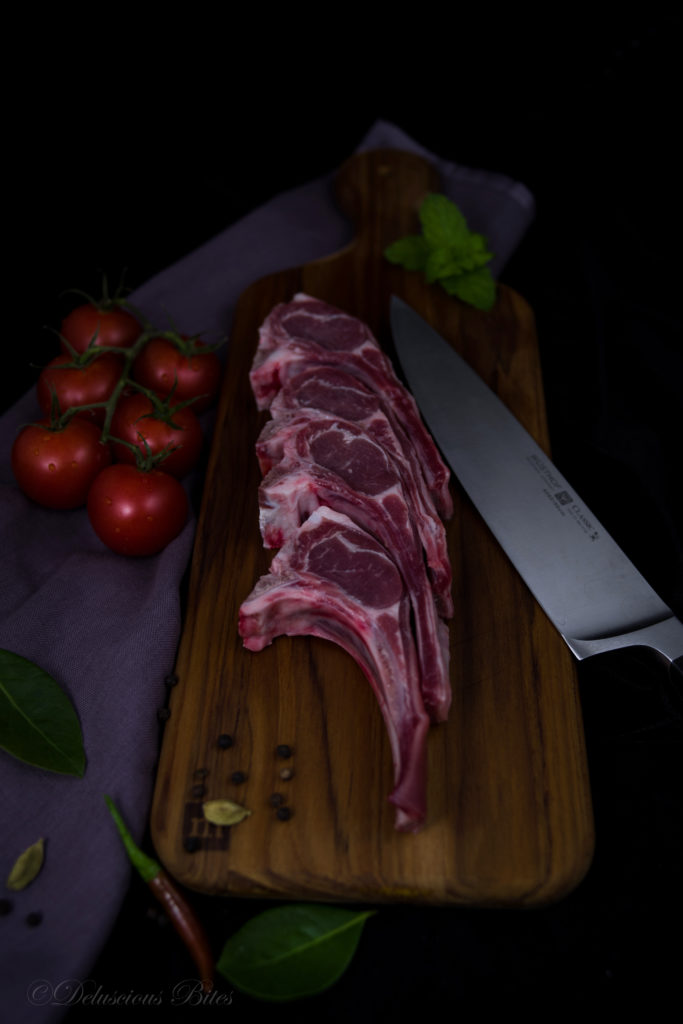 Seven years ago, when I finished my MBA, I was torn between finding a job and entering the workforce, or marrying the man I love and settling in to enjoy married life for little bit. Sometimes you have to make choices that will impact your whole life, and it's so difficult when both options are equally important to you. On one side of the road, I had my dream job as a pastry chef at two amazing resorts, and on the other side was this man who I loved infinitely, and with whom I wanted to settle down and start our new journey. We have seen highs and lows together, and we fought to get married and break the cultural norm in our societies. It wasn't easy, but it was totally worth it. Now when I look back, I smile and laugh and feel so proud of our relationship. In the past oh-so-many years, we have grown together, matured in our relationship, and we love to do things for each other.
I trained as a pastry chef and come from an Indian family where I ate mostly vegetarian food. One of the reasons I chose pastry science was that I didn't want to learn butchering – or maybe you could say that I have been scared to work with meat. Even though I feel blessed because my husband never makes demands or acts picky when it comes to food, it's just my luck that the man who means everything to me is egg protein allergic, doesn't have a sweet tooth at all, and loves Indian food – especially goat curry! I had never cooked goat before moving to the States, nor had I eaten a lot of goat curry. I have always been a seafood person, but my husband could live on Indian goat curry or biryani forever. And there came the challenge for me to learn to cook meat! My first visit to a butcher shop for fresh meat was pretty awkward. It took me a while and there was a steep learning curve, but now I am so used to of getting all my meat fresh from the local butcher shops. My husband was the one who taught me about the different cuts of goat and how to cook a simple easy goat curry in a pressure cooker. Since then I have been experimenting with different spices and ways to cook the meat and love the slow cooking method. This method slowly incorporates all the juices and flavors and makes the meat tender and so flavorful. There are different ways to cook a curry. Rogan Josh is mutton curry staple of Northernmost part of India (Kashmir). Every Indian region has its own blend of spices which makes the dish completely different. I have always endeavored to learn cooking with different spices and experiment with flavors. Spices play the major role in Indian cuisine and change the flavor according to the region where the food is cooked. When I have to cook mutton/goat, I cook a big batch because I know my husband will never get bored of it – it also freezes well and can be used for future meals.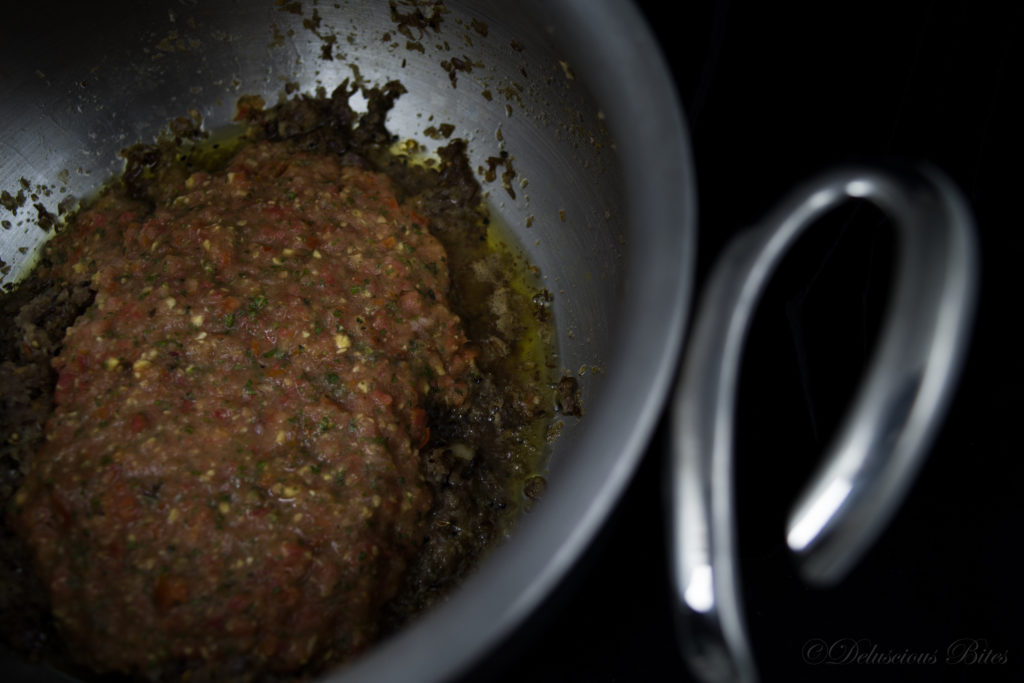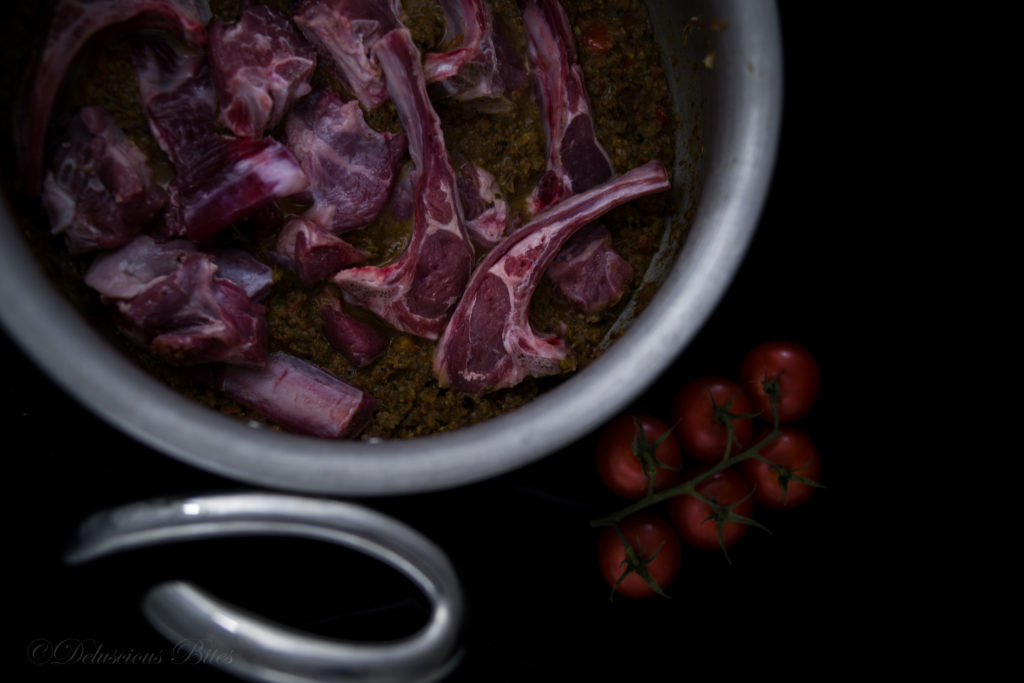 Even though I am not a big meat person, I love to cook mutton curry for him, as well as for group gatherings. The greatest joy and pleasure to me is to watch those who are closest to me enjoy the meals I make for them, and it's the most special when it's for my one true love. The only time I really enjoy mutton curry is when he cooks it his way for me at home. Coming from totally different family and professional backgrounds, we both have completely different tastes when it comes to food (or anything else!), but we both respect each other's tastes and interests. It's the love and trust that makes up the relationship, and I couldn't have asked for a better guy in my life. He is the reason I blog today and share my thoughts and kitchen stories with you all. All the beautiful photographs and compositions on the blog are all because of his love, motivation, and support.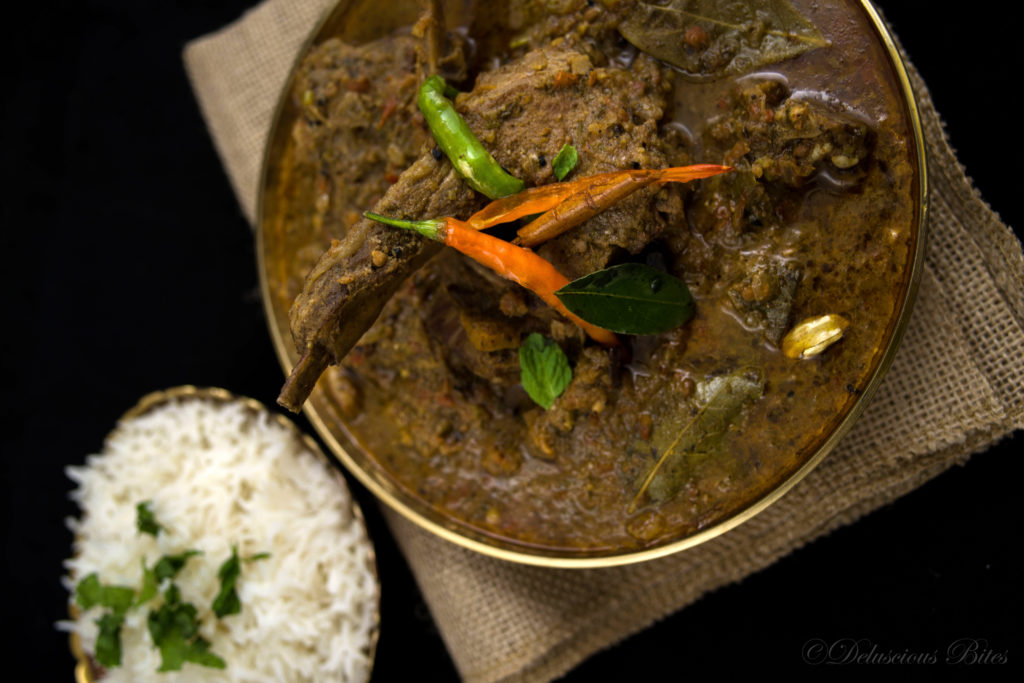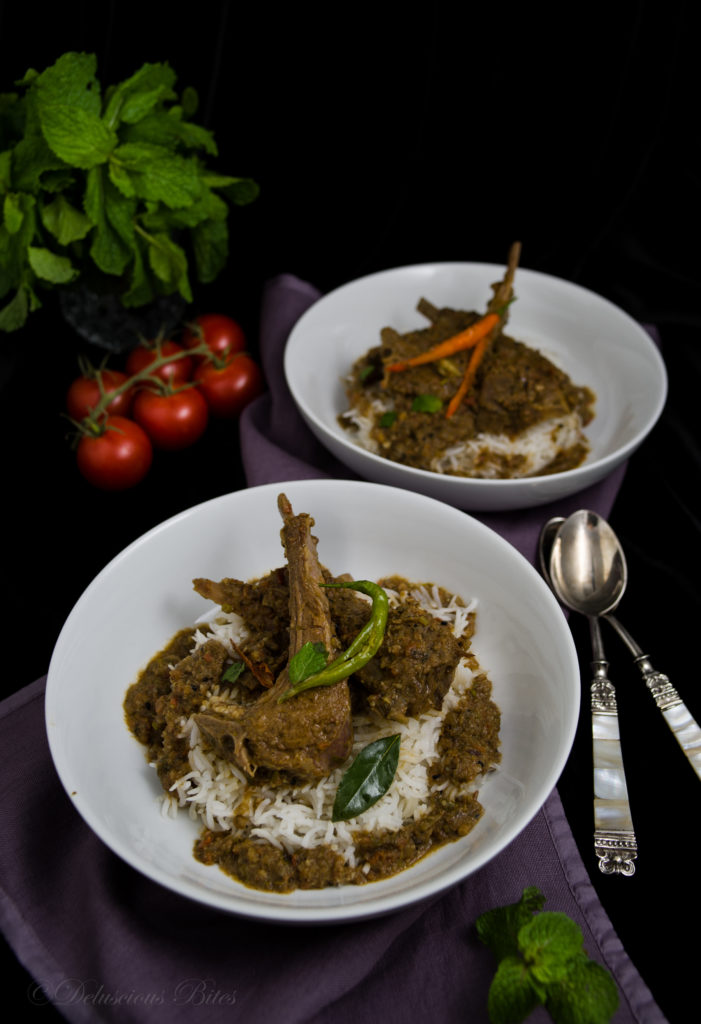 This mutton curry – or any meat curry – tastes even better the next day. The Indian spices really come into their own once they have had a chance to sit overnight. I usually use the chops and the shoulder cuts for my curries, but you can use any cuts you like, or even get a pre-packaged assortment with mixed cuts. The spices in the curry give it nice earthy and warm flavors, and since winter is coming, this would be perfect for cold snowy nights with rice or naan (or any sort of bread). I love to cook in my slow cooker since it's easy and I don't have to stand next to stove to keep stirring. Just before the meat is almost done (30-45 minutes before), adding whole spices will add tons of fresh flavor without overcooking the spices.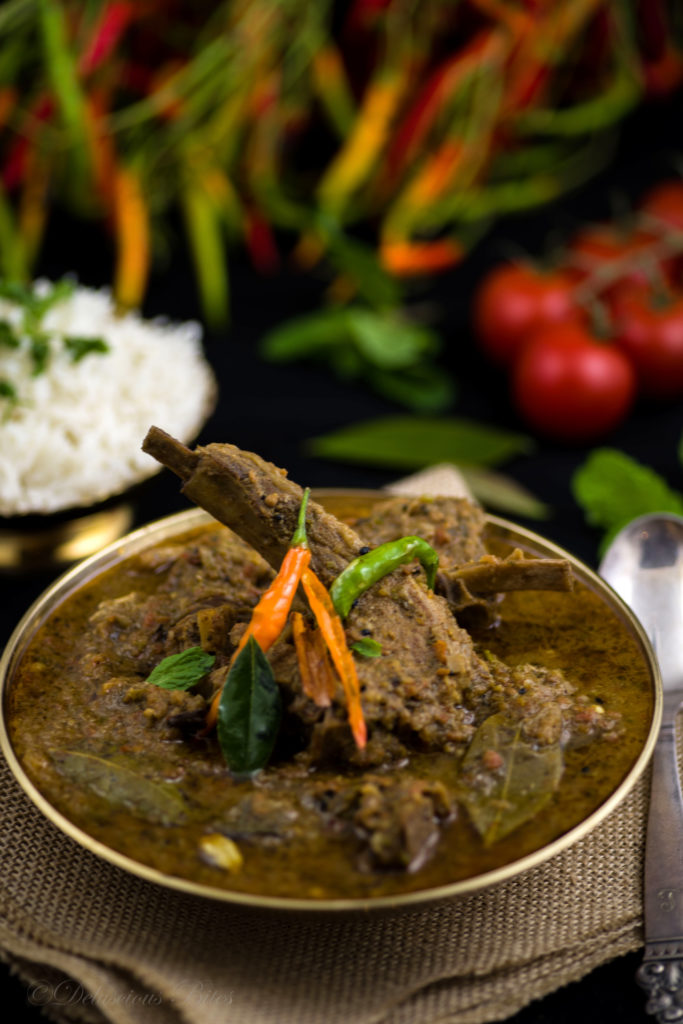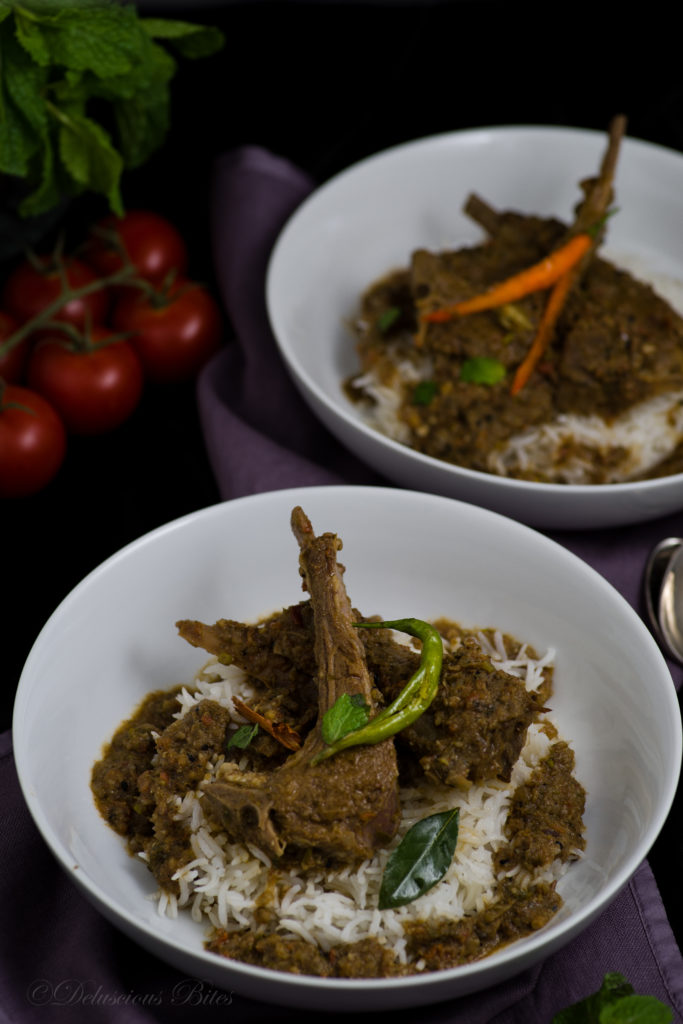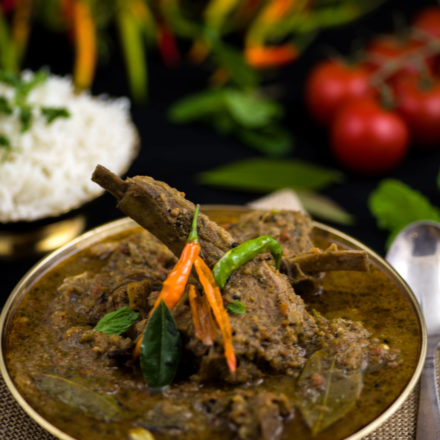 Rogan Josh (Indian Goat/Mutton Curry)
2016-11-13 09:51:16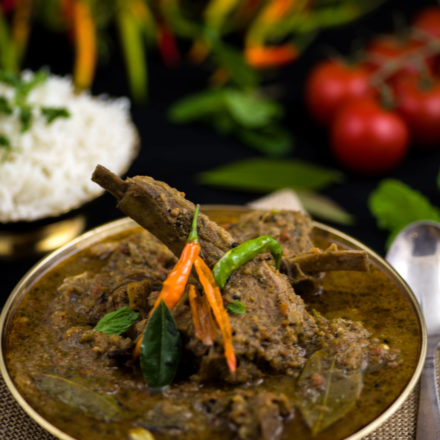 Ingredients
mutton/goat meat 1.5 kg (3-4 lbs)
onion, fine chopped 400 grams
tomatoes 450 grams
yogurt 400 grams
ginger paste 1 tbsp
garlic puree 1.5 tbsp
bay leaf
1/2 tsp turmeric
1 tbsp coriander powder
2 tsp cumin powder
1 tsp carom seeds
1 tsp fennel seeds
1 tsp onion seeds
3 tbsp chopped cilantro
1/8 cup chopped mint
Whole spices (3-4 green cardamom, cinnamon stick, 3-4 bay leaf, 6-7 strands of saffron)
For spice powder
1 tbsp coriander seeds
1 tbsp poppy seeds
1 tbsp cumin seeds
3 black cardamom
8-10 green cardadmom
2 tsp pepper corns
5-6 cloves
1 tsp blades of mace
3-4 dry bay leaf (optional)
3-4 dry red chili (adjust accoding to spice level)
1/8 cup almonds/pistachios
1/2 tsp nutmeg powder
2 tsp ginger powder
Instructions
Roast the whole spices (for the spice powder) except nutmeg and ginger powder.
Blend roasted spices in a dry blender to make coarse powder, then mix nutmeg and ginger powder in.
Pulse the onions in food processor until finely chopped.
Blanche the tomatoes and peel off the skin. Blend them to make a puree
Heat oil in a heavy skillet and add carrom seeds, onion seeds, fennel seeds and green chili.
Add onions and saute for 3-4 minutes.
Add ginger and garlic and saute until onions are golden brown.
Add the tomato puree and the dry spices (cumin powder, coriander powder, turmeric, chili powder, salt) and saute over medium heat for 8-10 minutes.
Add the mutton pieces and mix well. Cook over medium heat for 10-12 minutes.
Sprinkle the spice powder and beaten yogurt and mix well.
Cover and let it cook over medium heat for 30-40 minutes till the meat is no longer pink and starts to lose water and oil starts to separate, stirring in between.
Add a little water, if required.
Transfer this into the slow cooker and add water according to the consistency you like. Cook on high for 1 hour, lowering it to low and cook for another 4.5 hours.
Add some whole spices (bay leaf, cinnamon stick, saffron, green cardamom) and cook for another 30-45 minutes on low until the meat is tender and is falling off the bone.
Sprinkle garam masala and freshly chopped mint and cilantro and let it sit for 30 minutes.
Serve over rice or with naan.
Notes
Adjust the cooking time according to the size of the mutton pieces.
Lamb can be used instead of goat. If using boneless meat, then reduce the cooking time.
The consistency in the slow cooker will not change, so add water according to your tastes before placing in the slow cooker.
Deluscious Bites ™ http://delusciousbites.com/