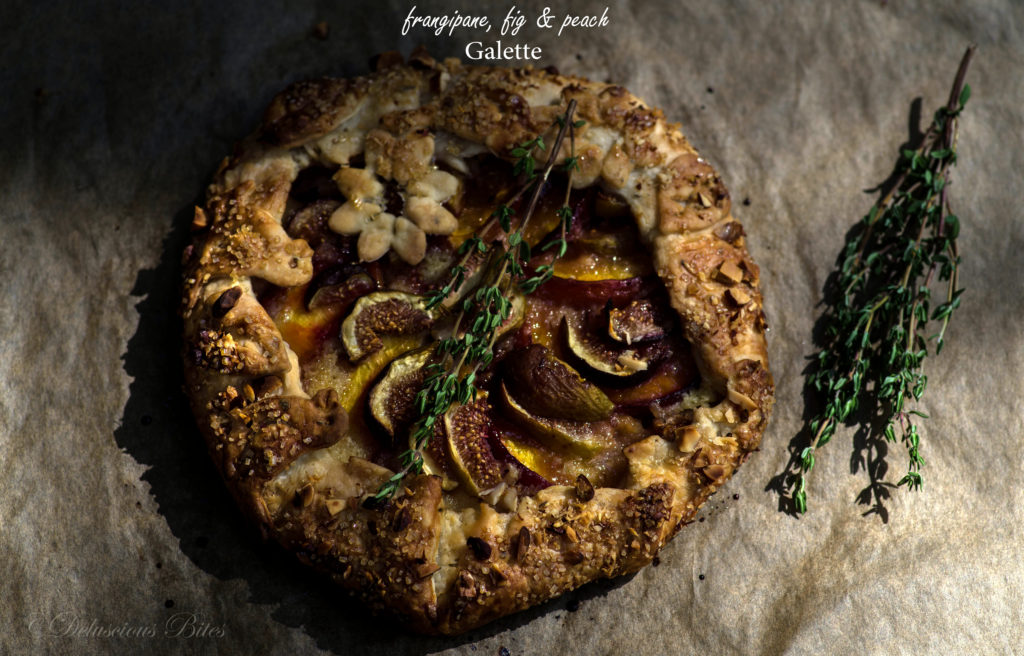 Summer, to me, is all about colorful fruits and vegetables. It's about the longer days with tons of sunshine. It's about the Sunday morning farmers' market. It's about thunderstorms and warm, heavy rains. It's about flip-flops, shorts, and tanks. It's about the vegetable garden and planting new plants. It's about bugs and mosquitoes – and I can go on and on. That's my love for summer. This is the first summer in almost a decade that I have appreciated and loved this much. Is it because I'm getting nervous about winter coming, or is it because I'm no longer getting cooked in the desert heat? Hmmm!!! Well, perhaps it's both. I won't deny that I'm feeling more and more anxious as the summer comes to an end. I've started to get a bit restless at night, and guess what… winter's not even here yet! I always have one question for every local that I meet here: when, exactly, does it get cold and start to snow? Okay, I don't even want to talk about winter yet! We still have some beautiful, sunny & warm days left – let's enjoy them!
Every morning I wake up to the birds chirping, and it's the best feeling ever. I do feel a bit like I moved to a bird sanctuary! 😉 With the move came some back problems and few injuries (still trying to get better and doing physical therapy), as well as all the house re-modelling projects. I still sometimes wonder whether this move was the right decision, but the beautiful summer here – and all the things summer has to offer in this part of the world – keeps convincing me that we made the right choice. No place is perfect, and everywhere we go has its own pros and cons. I feel this move was for a reason, and sometimes you have to leave everything to simply let go – with time, everything falls into place.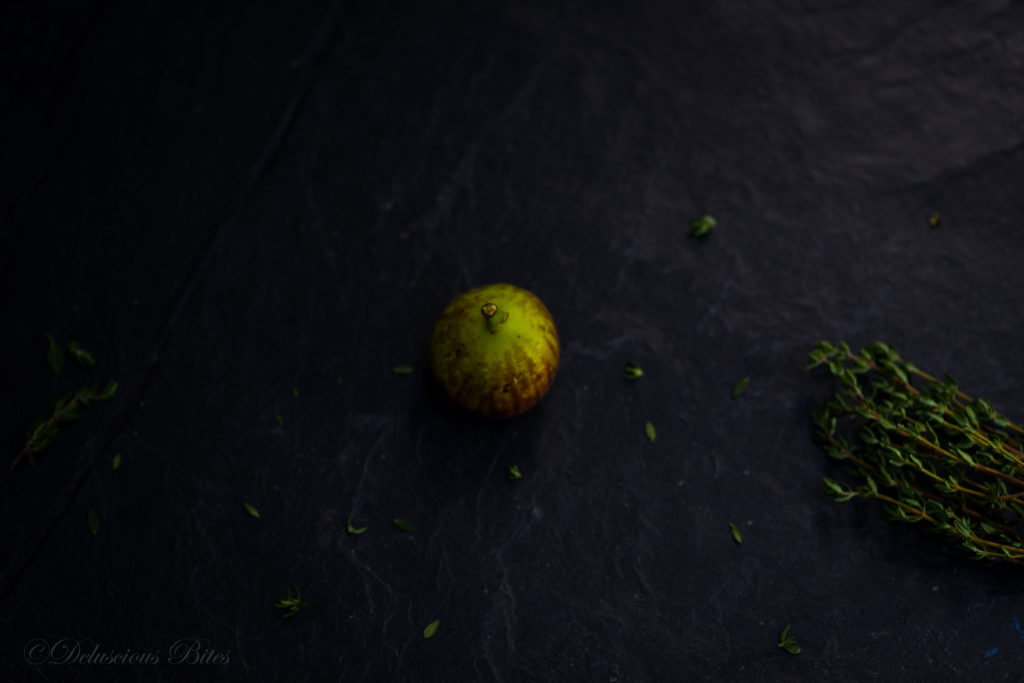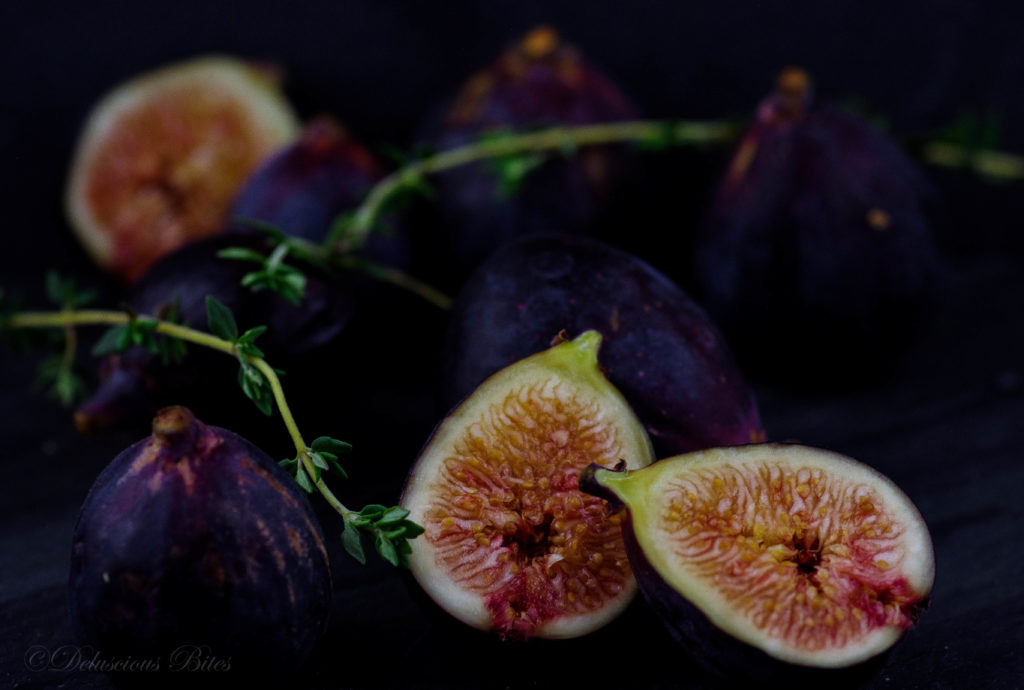 The weekly farmers' market here has become my Sunday summer ritual now. Some people make fun of me – even my husband! – for making the market a priority… but I simply love it. Food is very important to me and I feel its necessary to know exactly what goes inside your body and where it came from. With all the genetically modified products these days, I'm afraid of eating fake fruits and vegetables. The summer here gives us such an abundance of vibrant greens and colorful fruits that I cant resist myself from going and buying everything fresh from local farmers. During the week, or when I can't make it to the farmers' market, then I love Trader Joe's for stocking different varieties of fresh produce. In fact, that was one of the criteria for where we moved: whether a place had a farmers' market & Trader Joe's! If not, I knew it wasn't the place for me. I know it may sound silly, but that's how I am about what we eat and where it comes from. Each year, I simply wait for figs when it's the right season. I mean, fresh figs – who can resist?? I don't even know how many one should consume in a day, and I could eat a whole box of figs at once – for real! Fresh figs with cheese, or figs over pizza, or figs in a pie; they just taste great in any form. I wish we could grow them everywhere and all year long.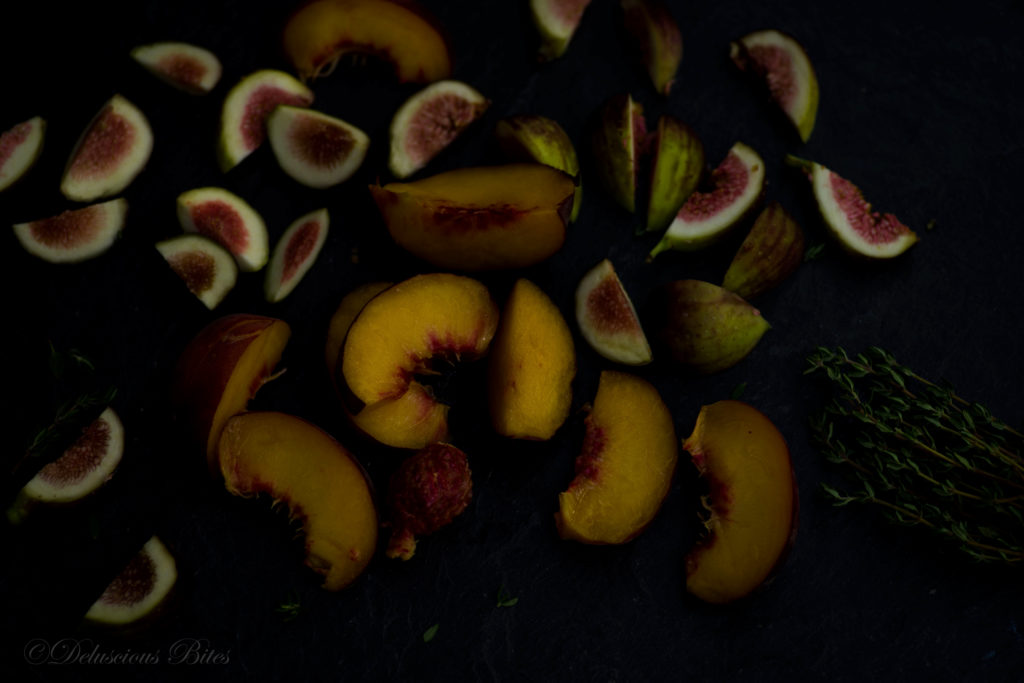 I decided to make a Fig Galette/Crostata. I was also craving making frangipane for a long time, so I had the thought to combine both… in a pie! I haven't made frangipane since my culinary school days, and was little hesitant to make it. But it's super easy and super yummy. I adapted the recipe from my schoolbook from Johnson & Wales University (thank goodness for saving all my old notes!) and added rum and amaretto just give a nice flavor. Plus, rum in desserts is always a huge hit! The great thing about this recipe is you can make a big batch of frangipane and freeze it for future. Same thing with the pie dough: make a big batch, wrap it, and freeze it for later. Since fresh herbs are in abundance this time of year, I added fresh thyme in the pie dough to give a nice herby, lemony flavor. I struggled so much making this galette/crostata just because I couldn't resist eating the figs, forgetting I needed to use them in my recipe! Well, what you do when you eat the fruit you're supposed to cook with? You find another fruit and combine both and bake! After all, it's the season for so many stone fruits. That's how this frangipane, fig & peach galette came about! 😀 Enjoy all the lusciously sweet, juicy, and amazing fruits before the season ends.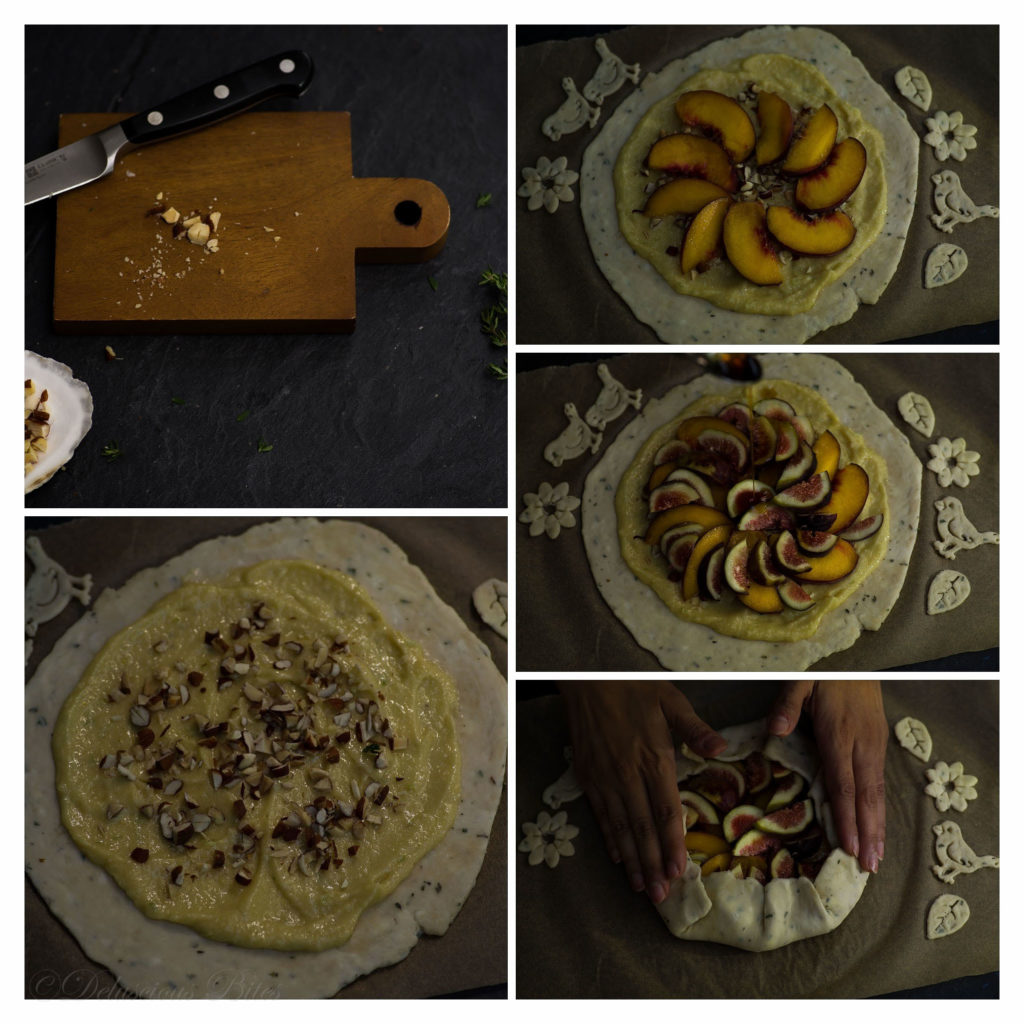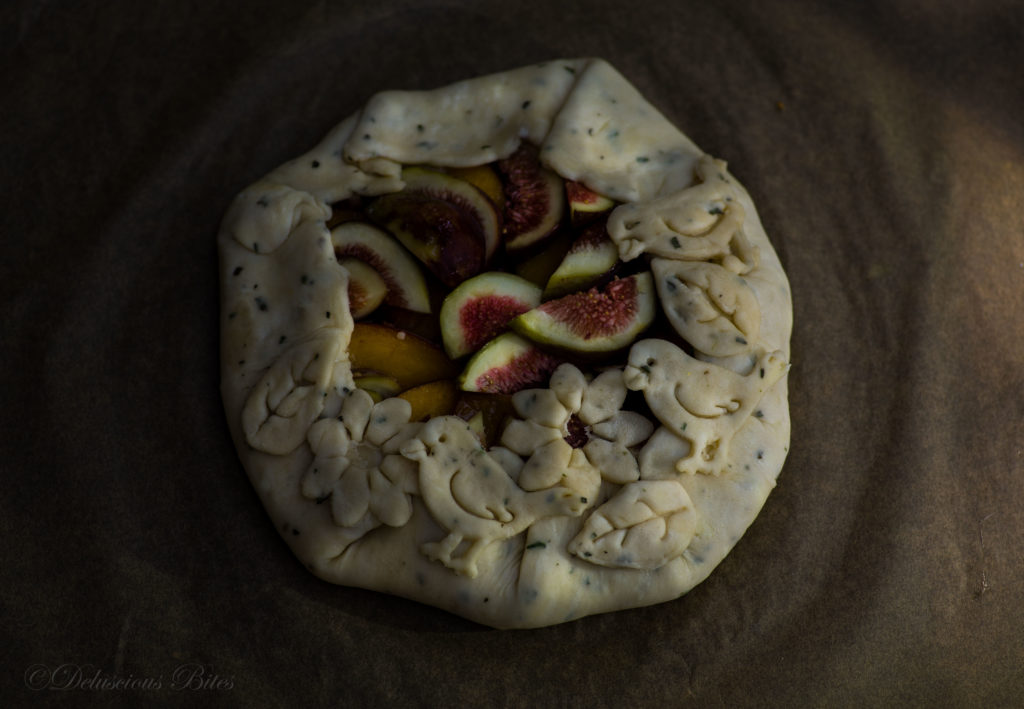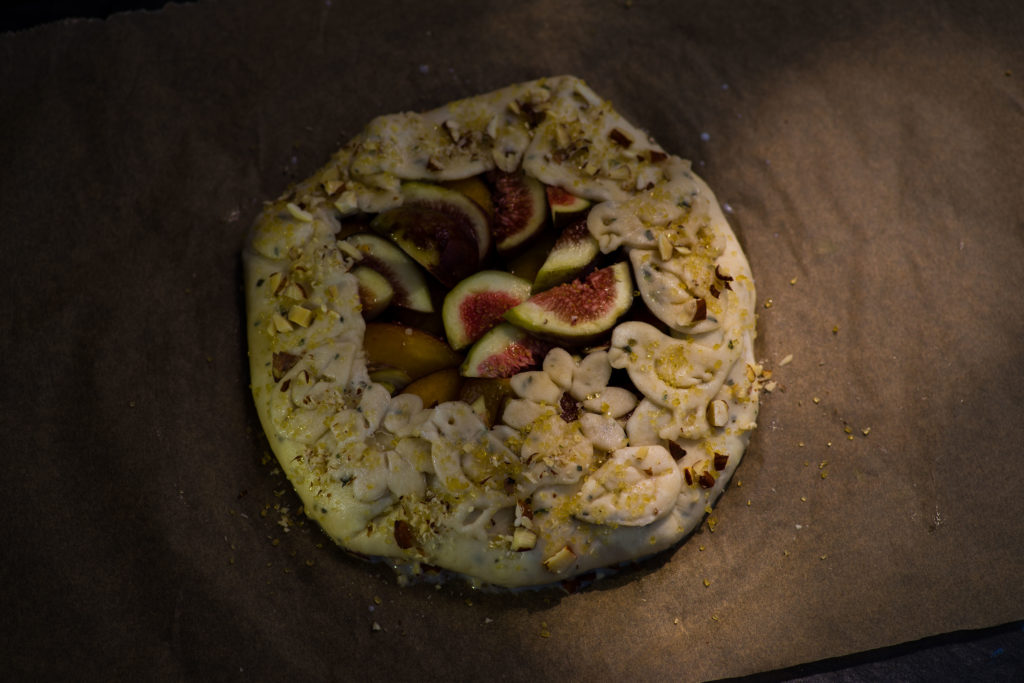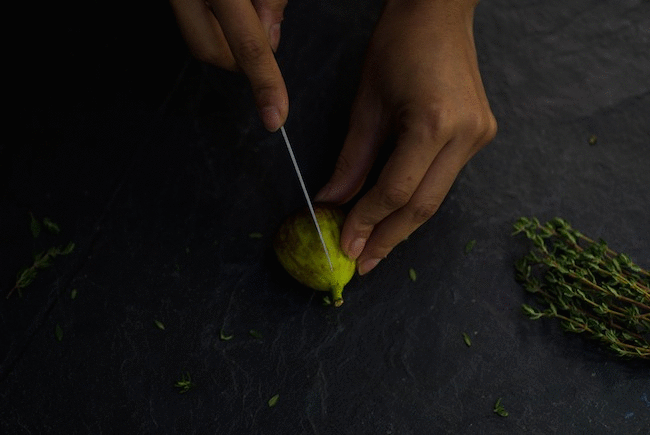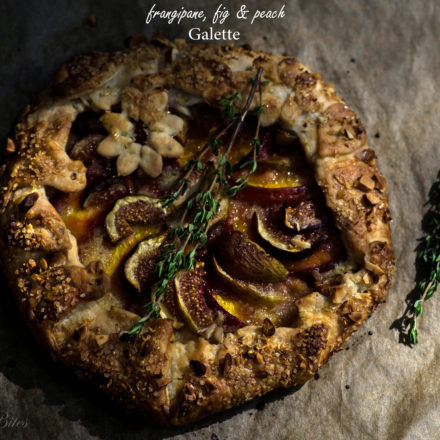 Frangipane Fig & Peach Crostata
2016-08-28 11:16:45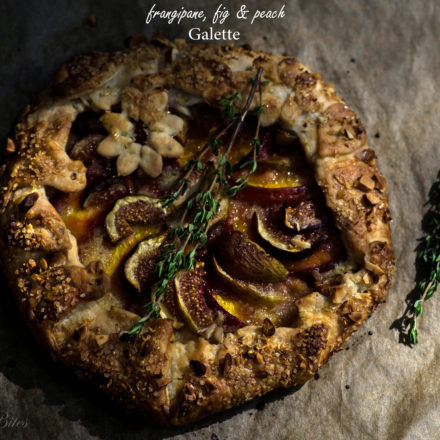 For the dough
1 1/2 cups flour
110 grams butter
1/2 cup chilled water
1 1/2 tsp thyme
1 tbsp sugar
1/2 tsp salt
Frangipane
100 grams butter at room temperature
2 eggs
200 grams almond paste
1 tbsp all cake flour
For the flling
Figs (sliced)
Peach, pit removed and sliced thinly
1 tbsp maple syrup
1/4 cup roughly chopped roasted almonds
Eggwash or milk for wash
Demarara sugar for spirinkling
Roughly chopped almonds for sprinkling
For the dough
Chop butter into small cubes and put in freezer to chill.
Mix all dry ingredients.
In food processor, pulse together all dry ingredients and butter until combined and crumbly in texture.
Take it out in a bowl and add water in stages. Using your finger tips, mix to combine into a dough. Do not over-mix or over-knead it.
Wrap it in the plastic wrap and chill in refrigerator for 2-3 hours or overnight.
Frangipane
Using the paddle, mix butter and almond paste in a mixer on medioum to low speed till well incorporated and softened.
Add 1 egg at a time while mixing and scrape the sides well. Mix on medium speed till its well incorporated and aerated.
Fold in the flour and mix well.
Store in air tight container in referigerator or freeze to store for longer time.
Assembly
Preheat the oven to 425° and line the sheet pan with parchment paper.
Take the dough out of the freezer and let it rest for 5-10 minutes.
Flour the rolling surface and roll the dough to 12-14 inches in diameter.
Spread 3 tbsp frangipane on the dough leaving around 1-1.5 inches all around the edges.
Sprinkle chopped almonds on top.
Spread the the fruit slices on top.
Pour 1 tbsp maple syrup on the fruit.
Fold the edges over the fruit creating rough pleats.
Put it on the sheet pan. Egg wash it and sprinkle demarara sugar and almonds.
Bake at 425° for 18-20 minutes.
Reduce the oven temperature to 350° and bake for another 30-35 minutes until the fruit is bubbly and the pie is golden brown.
Cool on wire rack for about 10 minutes before serving.
Serve warm as is, or with your favorite gelato or ice cream.
Notes
The frangipane recipe is for bigger batch and can be stored in freezer for future use.
I like to whip mascarpone with maple syrup to serve with this summer crostata.
Deluscious Bites ™ http://delusciousbites.com/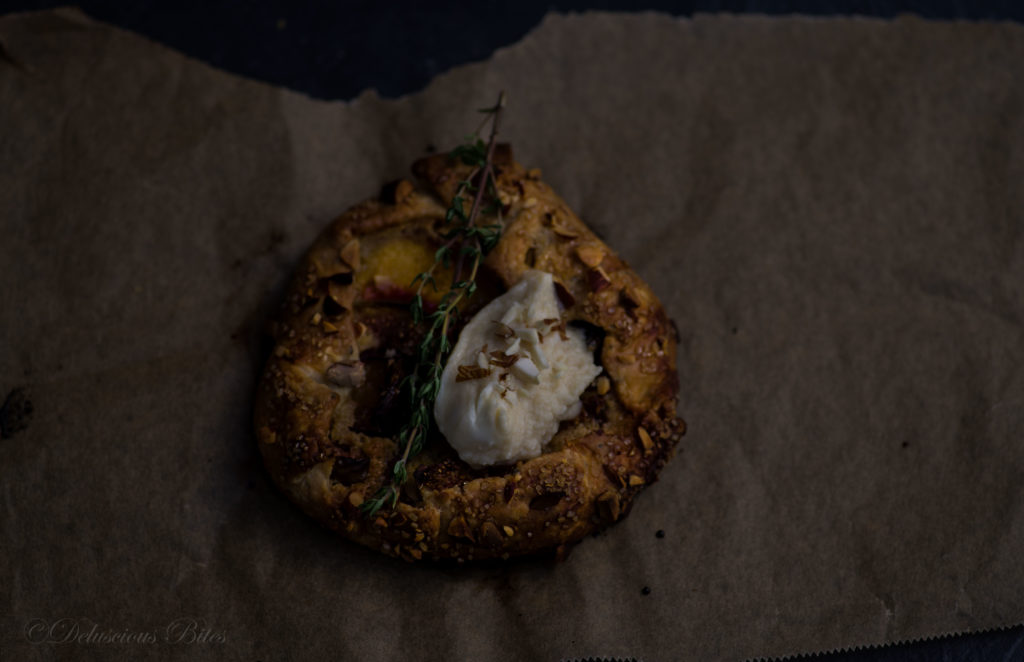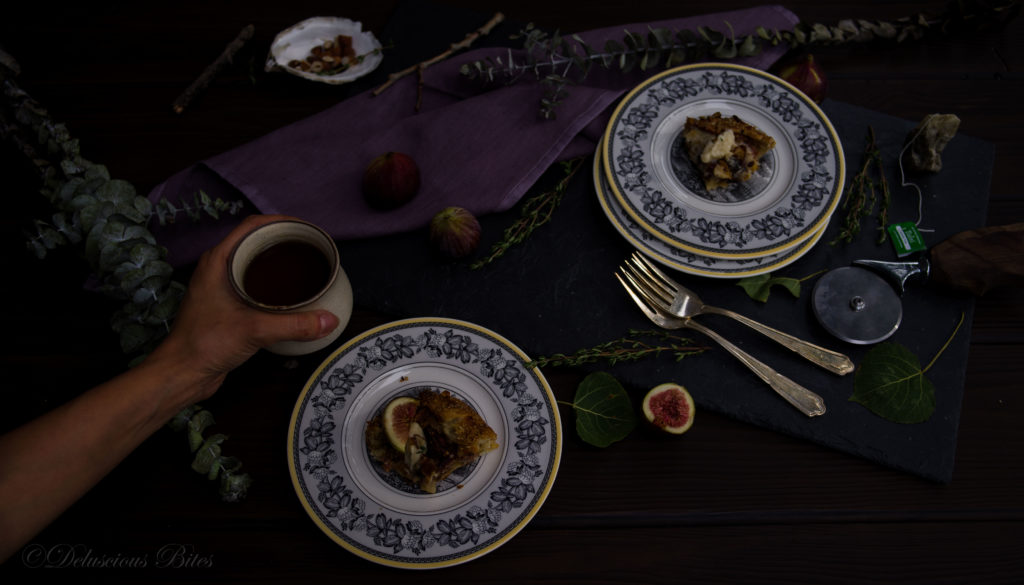 !!Buon Appetito!!