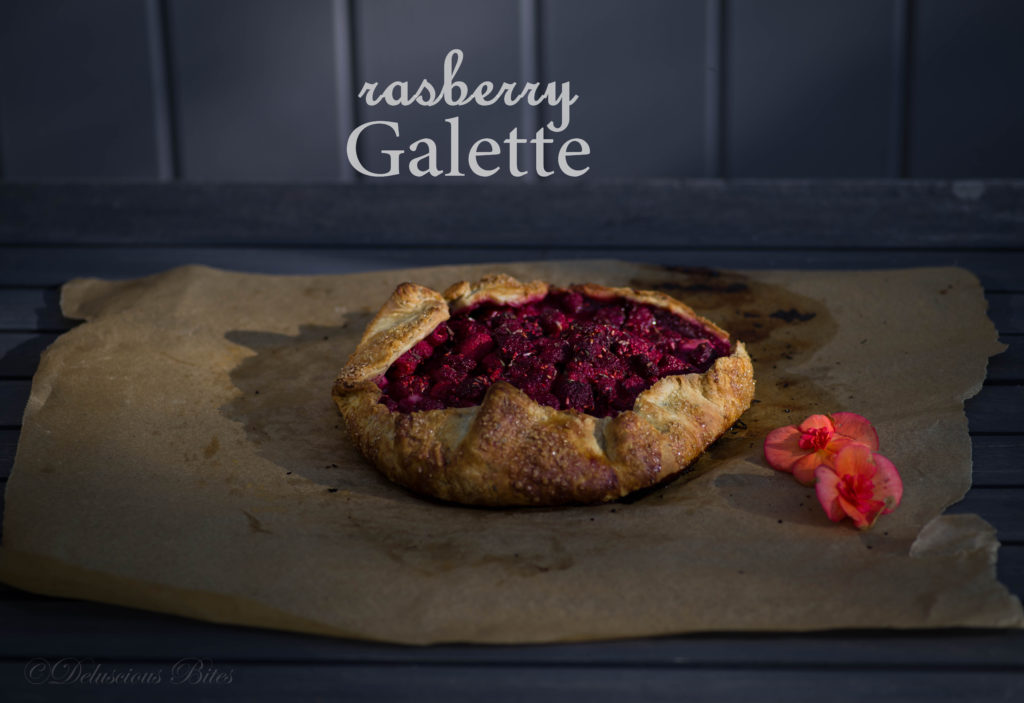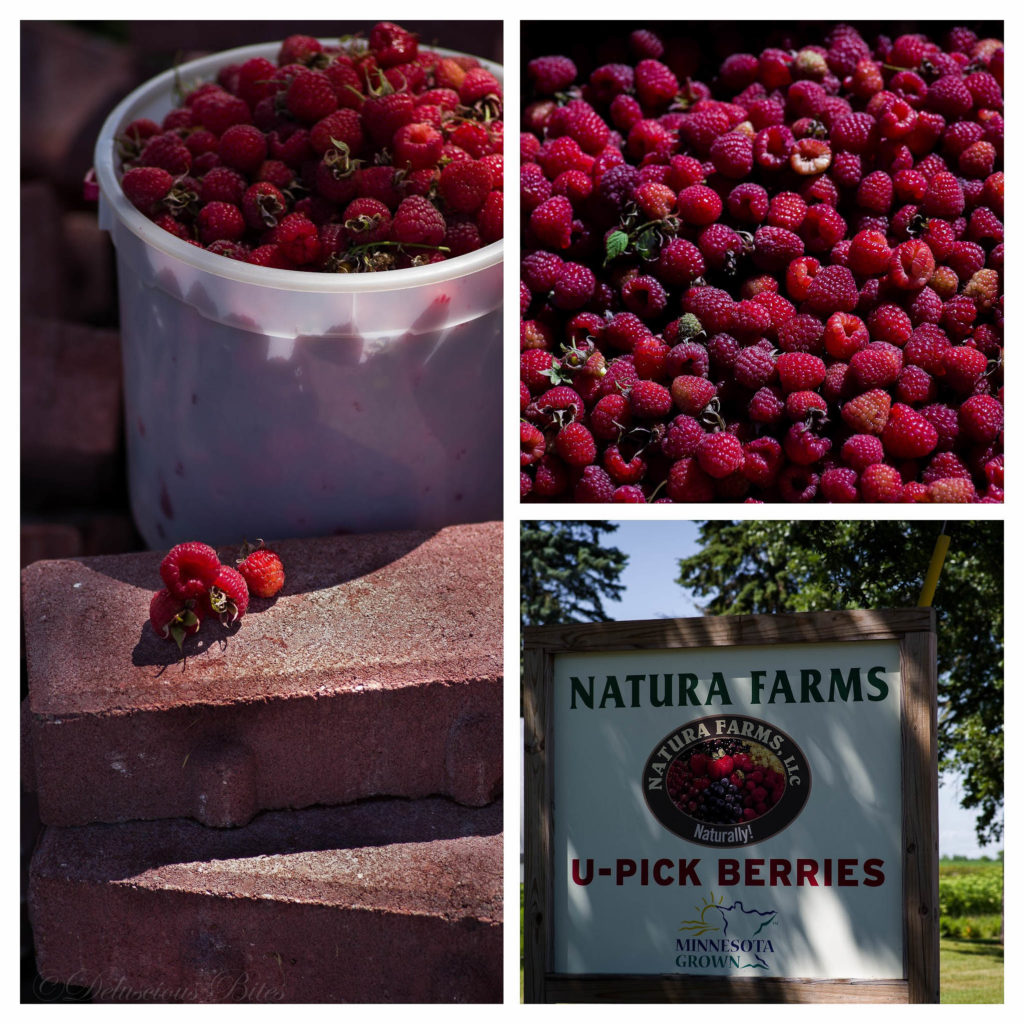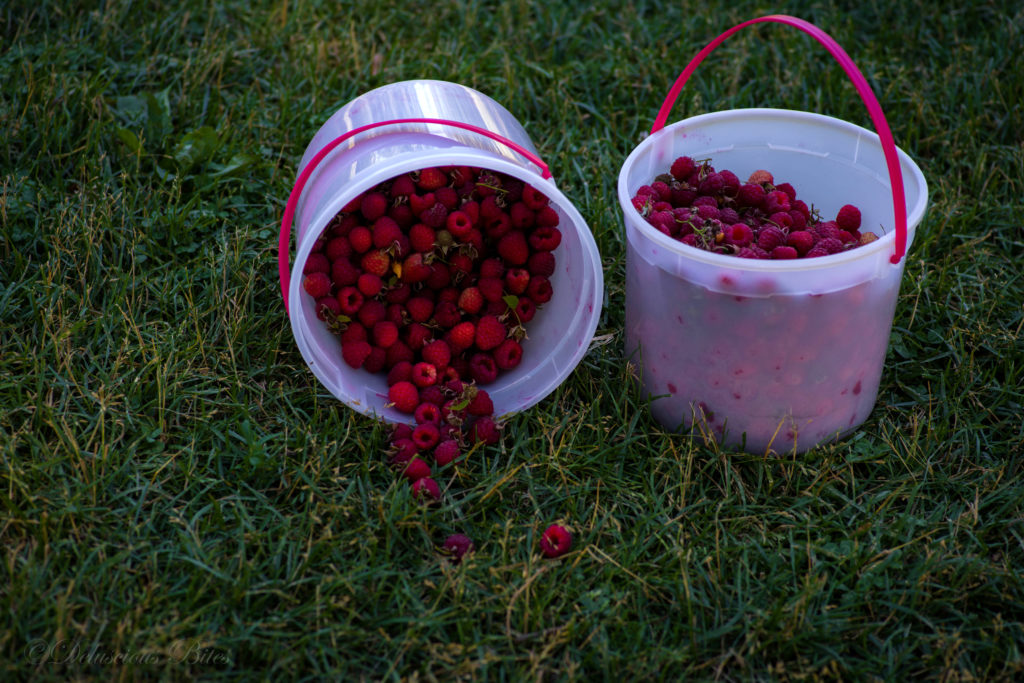 Hope you are all having a great summer, staying cool and enjoying all the delicious fresh fruit that summer brings! I can't believe half the year is gone and it's already been 5 months since we moved. It was an action-packed five months! Oh boy – moving to a different state without knowing a single soul can be overwhelming, but it's also a fresh start. It has been an emotional rollercoaster with moving, remodelling, unpacking over 200 boxes – the list goes on and on. Finally, we're down to only a few boxes left and I have started to feel more comfortable in this new place. Even though it can get a little lonely at times missing family and friends, it has been fun to get out and explore new nearby places.
Summers are great here with fresh, crisp, brilliantly green trees, which I call 'happy-green'. 😉 For the past few years I was so used to the desert, where the plants and herbs I grew were always a dull, sad green – I started to believe that was their true color. Nope! Green has many shades, and in Minnesota, it's happy-green! 🙂 And of course, all the farms and farmers market here are so unreal, with the summer bringing an abundance of fresh fruit and happy-green veggies.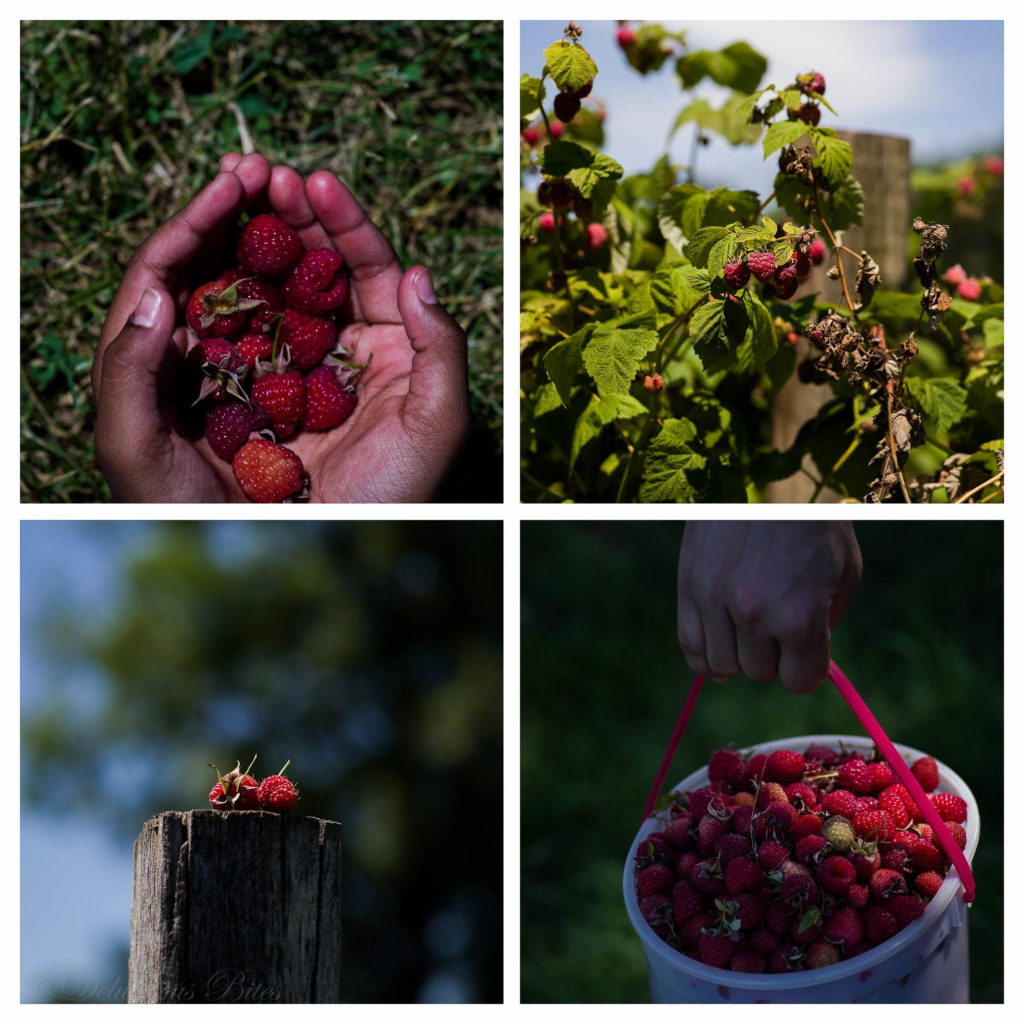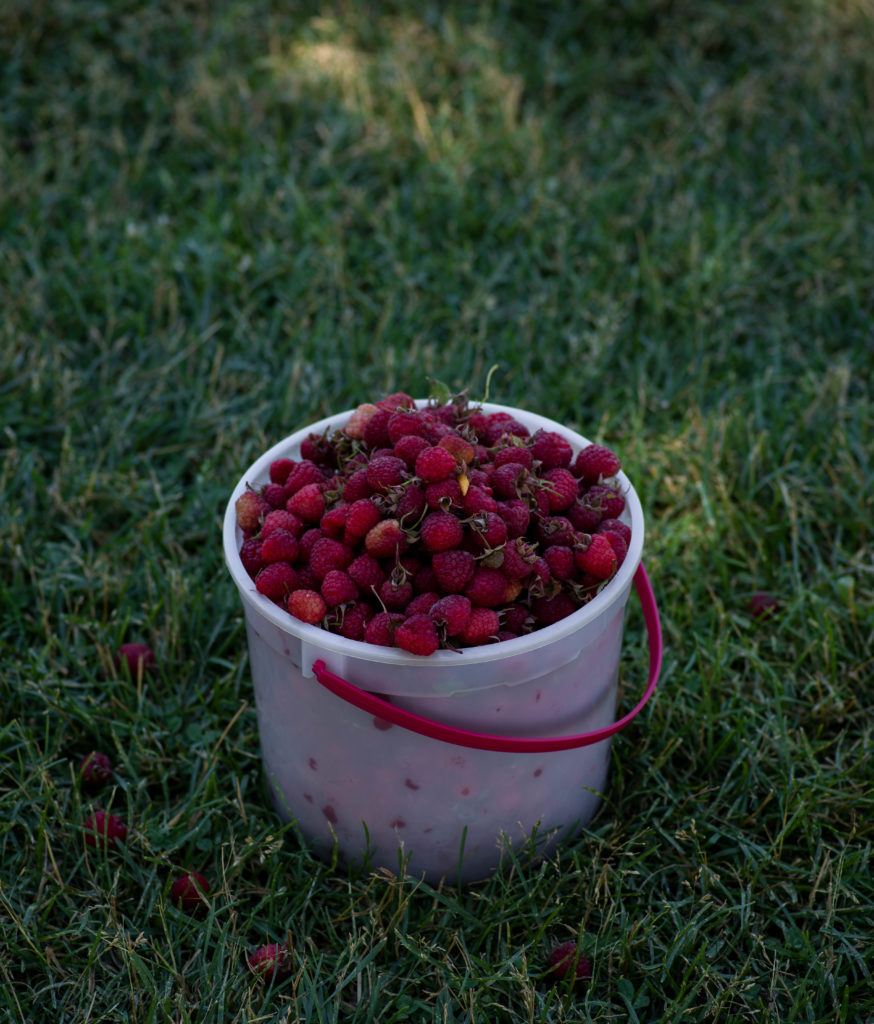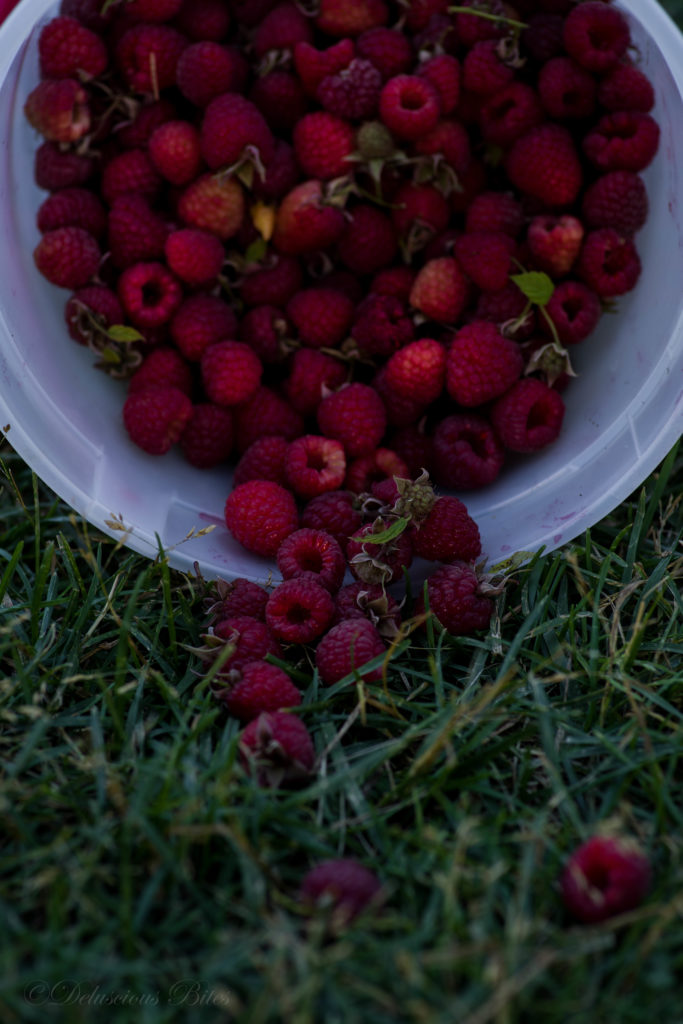 A few months ago when we moved here in freezing cold weather, not knowing anyone in town, I kept questioning myself about the whole move scenario. The initial few months felt like anything we did would go wrong. But I tried to stay positive and eagerly awaited the summer months, as I heard that summers are amazing here – and it's true! 🙂 I looked forward to the Fourth of July weekend, as we were having a big gathering with friends and family from out of state to celebrate our move and my birthday.
Who says only kids get excited for their birthdays? I still love to celebrate, and always get excited for mine. There is nothing like having your close friends visiting you to celebrate. This year we all decided to go berry-picking at Natura Farms, and I was so amazed by the people there and how great they were. They let us in to pick berries even though the farm was closed. And of course, fresh berries and good company called for raspberry lavender goat cheese galette/crostata for breakfast. The mild, creamy and tangy flavor of goat cheese goes perfectly with fresh, tart raspberries and sweet lavender. This rustic tart galette is a great summer breakfast dessert, and can also be enjoyed on a hot summer day with gelato or ice cream.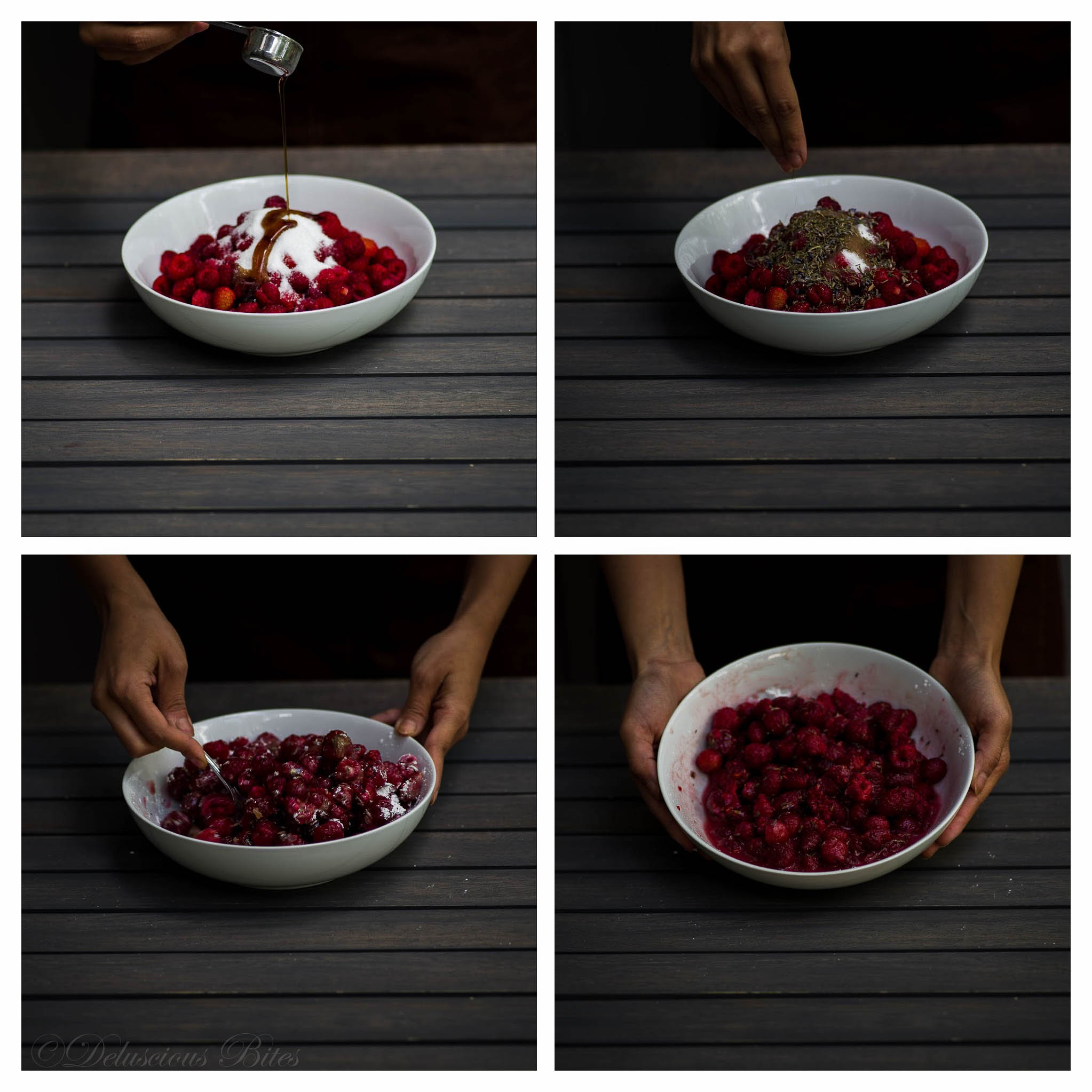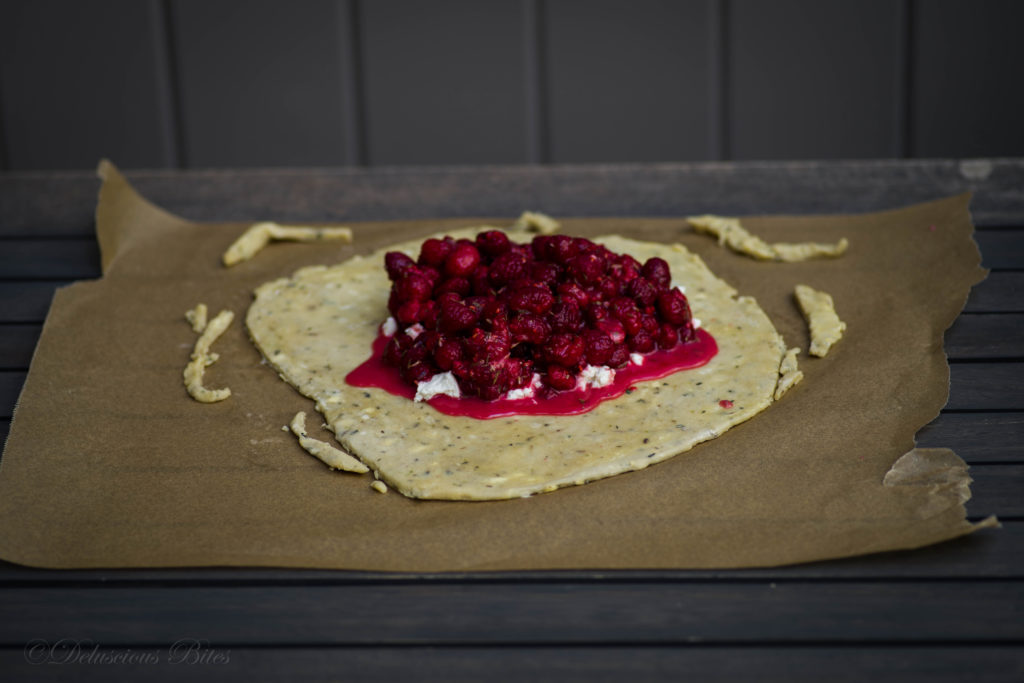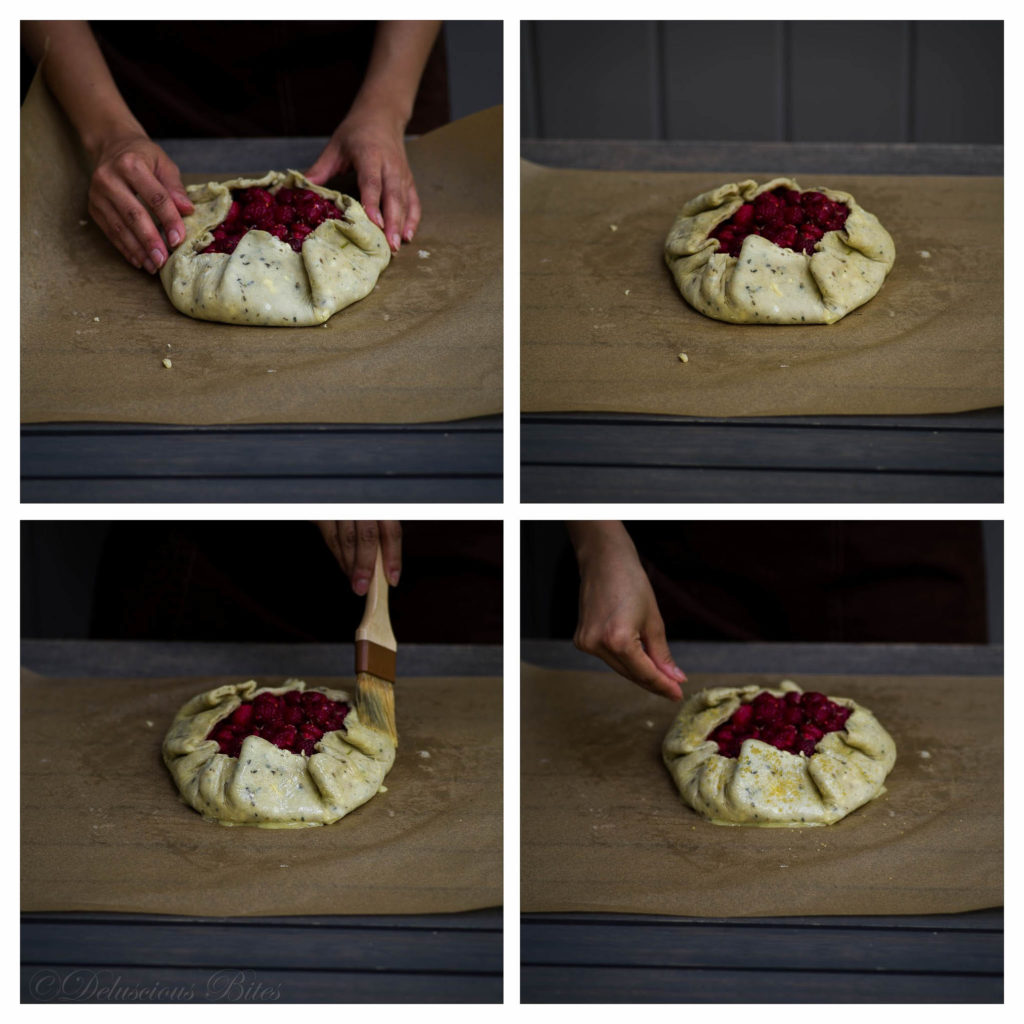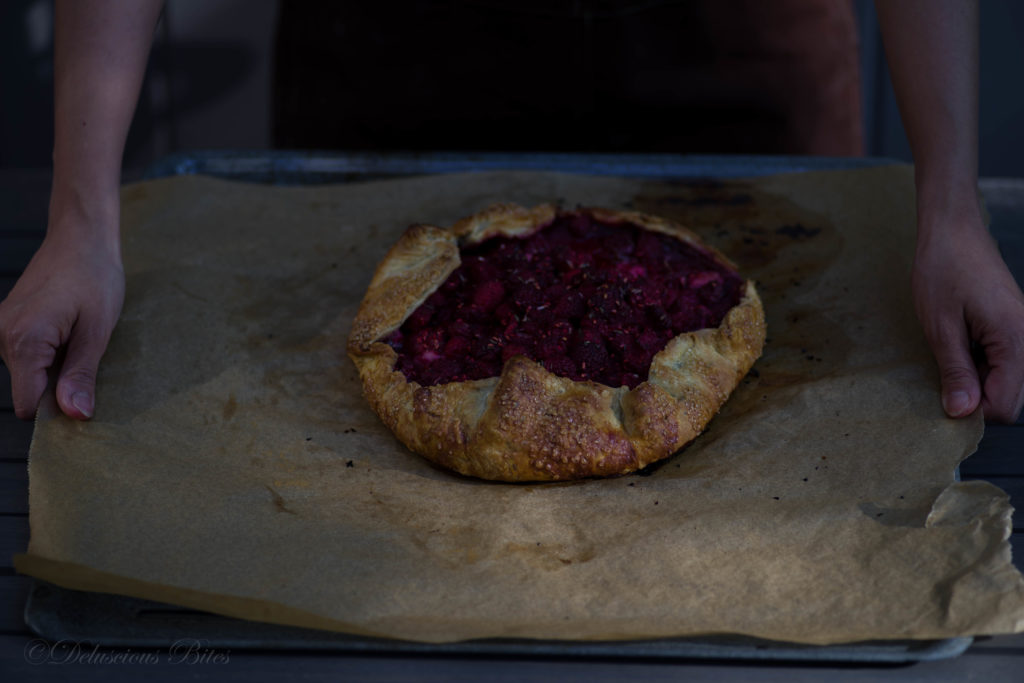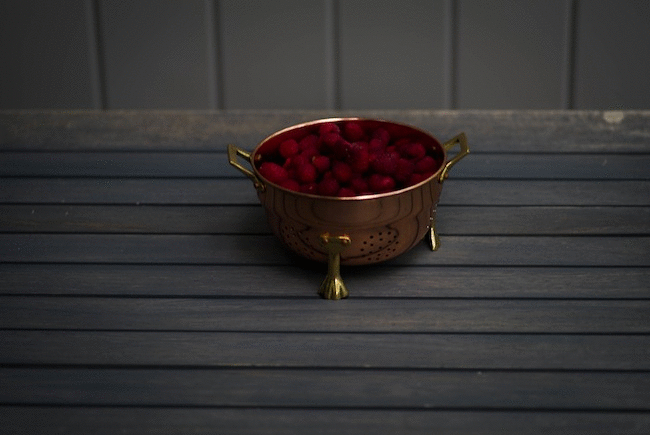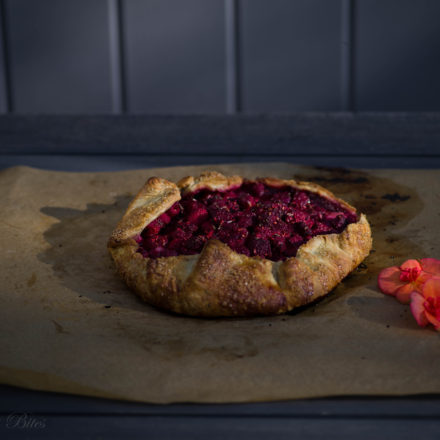 Fresh Raspberry Lavender Goat Cheese Galette/Crostata
2016-07-27 21:22:44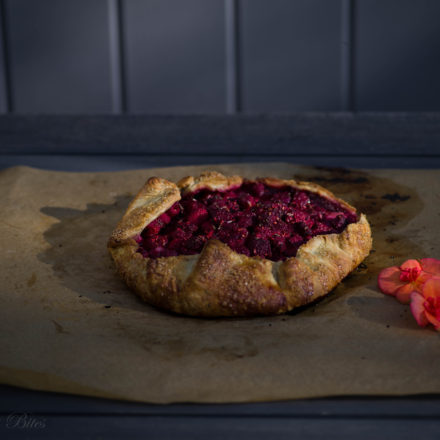 For the dough
1 1/2 cups flour
110 grams butter
1/2 cup chilled water
1 tsp dried lavender
1 tsp thyme
1 tbsp sugar
1/2 tsp salt
For the flling
350 grams raspberries
25-30 grams goat cheese
2 tbsp sugar
1 tbsp maple syrup
1 tbsp lavender simple syrup
1 tsp thyme
1 tsp dried lavender
2 tbsp cornstarch
Eggwash
Demarara sugar for spirinkle
For the dough
Chop butter into small cubes and put in freezer to chill.
Mix all dry ingredients.
In food processor pulse together all dry ingredients and butter till its combined and crumbly in texture.
Take it out in a bowl and add water in stages. Using your finger tips mix it to combine into a dough. Do not over mix or over knead it.
Wrap it in the plastic wrap and chill in refrigerator for 2-3 hours or overnight.
Assembly
Preheat the over to 425° and line the sheet pan with parchment paper.
Take the dough out of the freezer and let it rest for 5-10 minutes.
Mix all the ingredients for the filling accept the goat cheese.
Flour the rolling surface and roll the dough to 12-14 inches in diameter.
Spread goat cheese on the dough leaving around 1-1.5 inches all around the edges.
spread the raspberry mixture on top.
Fold the edges over the fruit creating rough pleats.
Put it on the sheet pan. Egg wash it and sprinkle demarara sugar.
Bake at 425° for 18-20 minutes.
Reduce the oven temperature to 350° and bake for another 30-35 minutes untill the fruit is bubbly and the pie is golden brown.
Cool on wire rack for about 10 minutes before serving.
Serve warm as is or with your favorite gelato or ice cream.
Notes
If the fruit is sweet or less tart, reduce the amount of sweetner.
Sugar can be used instead of maple syrup if there is no maple syrup.
The lavender simple syrup is optional and maple syrup can be added instead of simple syrup.
Deluscious Bites ™ http://delusciousbites.com/