A change of scene pulled us to go,
But a lifestyle change was what we gained,
Facing challenges of which we'd never dreamed
After months back and forth, it was time to leave.
The stress and toil made life dramatic
Moving, packing and house hunting, it all felt like a nightmare.
And of course how could it stop there.
From sun to snow and shorts to coats
Shades and sandals to winter boots.
The new journey starts now; it feels so unreal
I pinch myself to wake from this dream.
The days are long and I'll admit without strain
My only savior in life is a source of caffeine.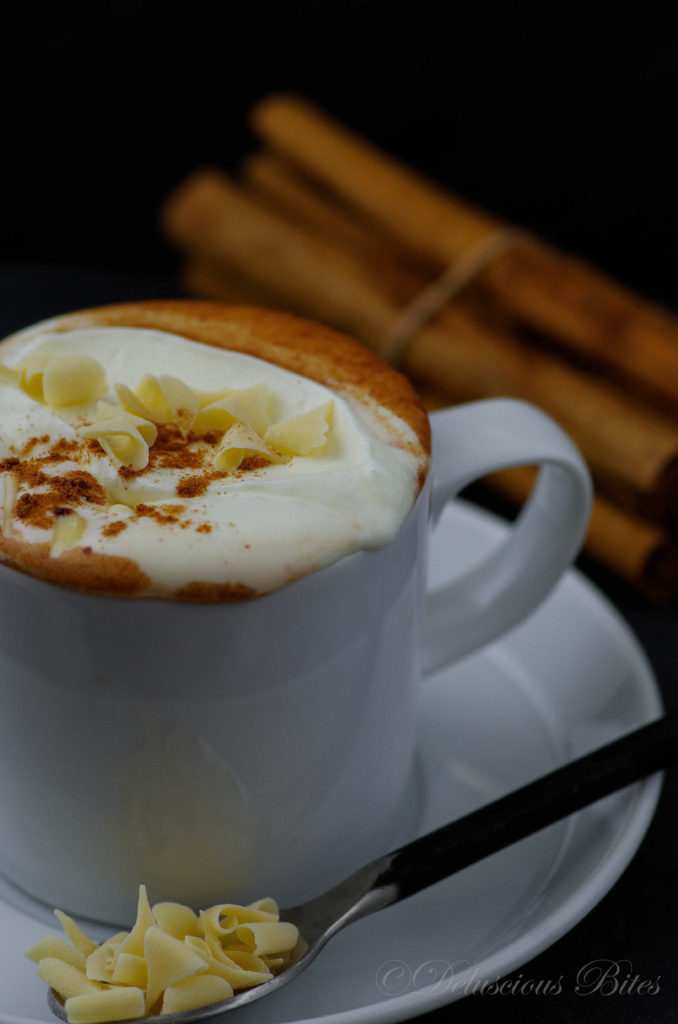 Exhausted, tired and frustrated – that's what I have been for past few weeks. We've packed, moved, unloaded and now what? We face unpacking 200 boxes, 6 or 7 suitcases, and arranging everything, but before that can be begin – remodeling. This house is no less than a nightmare. Living out of suitcases and boxes is no fun. I have been missing my pots, pans and camera – I can't wait to get my kitchen started. Right now, the only thing unpacked is my espresso machine. No kidding – it was the first and most important step of unpacking.
Coffee has always been special to me, and having espresso with dark chocolate is the icing on the cake in my books. I have never been a fan of plain hot chocolate. I could never manage more than two or three sips. Maybe it's because I have never particularly enjoyed milk chocolate, and sweetened milk has always been a no-no for me. It wasn't until I got here and experienced gusty winds biting my face with sub-zero temperatures, freezing my nose and fingers and making my eyes water, that I started enjoying hot chocolate.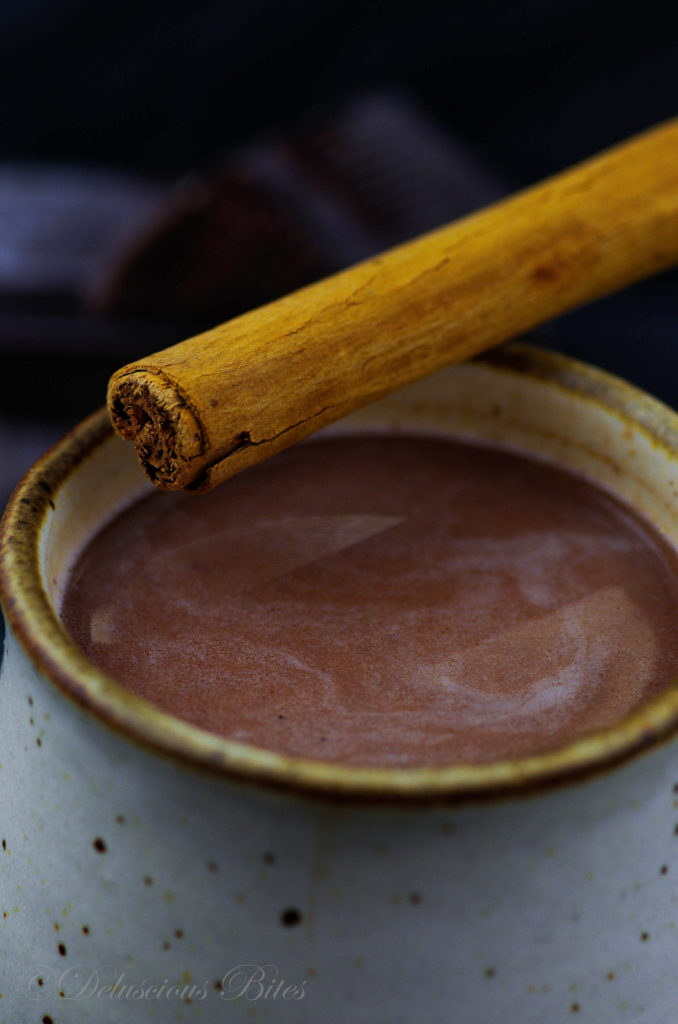 Last Christmas, I included a homemade hot chocolate mix in a holiday goodie basket I made for friends and loved ones. Since it garnered such a good response, I've made a big batch of it with dark chocolate to add to espresso to see me through the cold nights here. The combination of espresso and chocolate is a match made in heaven. The flavors complement each other so well, it's clearly a perfect marriage. I combine the creamy, rich flavors of chocolate and bold, earthy flavors of coffee with cinnamon, cardamom, nutmeg and a pinch of cayenne, and top it all with whipped cream to create a sinfully good spicy hot chocolate experience that makes me fall in love all over again.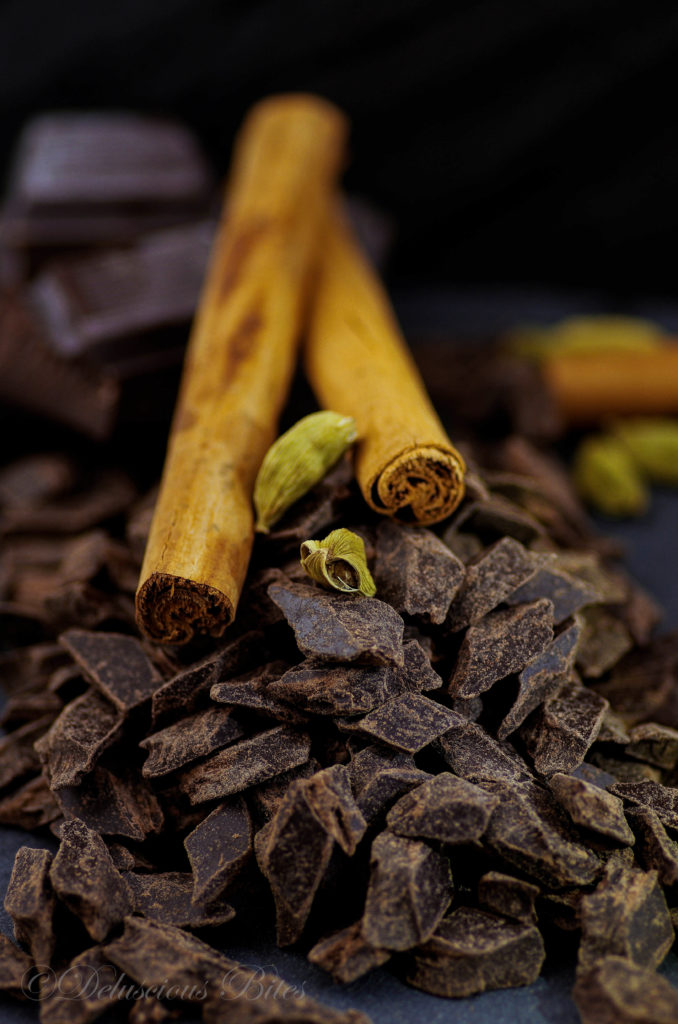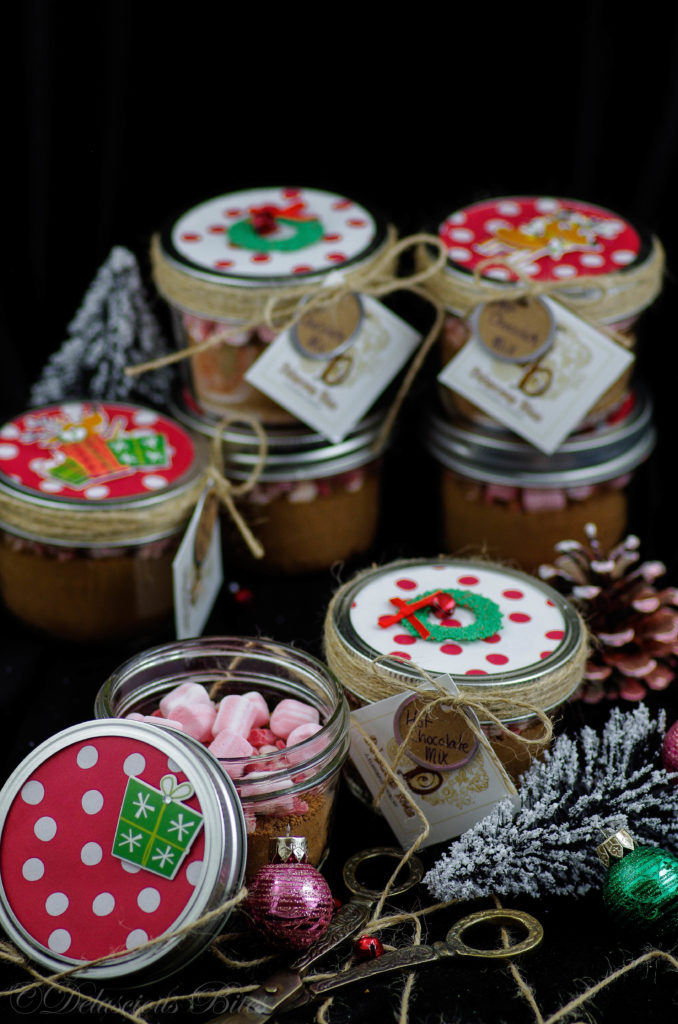 Sipping spicy hot chocolate has become my new favorite winter pastime. It might be early spring, but here the temperatures are freezing and the snow still lingers on the ground. Living in the woods seemed like a beautiful idea, but right now the whole vision seems to be upside down and on hold. I am spending more time with contractors, in hardware stores and learning about the bugs and rodents that come with life in the woods than I ever spend in my kitchen or book corner. The idea of unpacking once the renovations are done menaces like a scary movie. The only thing that gives me comfort (besides being with the love of my life) is coffee, spicy hot chocolate and a good book.
This spicy hot chocolate recipe is very flexible, and can be altered to the whims to your taste buds. If you prefer extra sweetness, you can add milk chocolate in place of dark. The spices are all optional and can be eliminated entirely if they don't suit your taste. If you're a marshmallow person, a stack of mini marshmallows on top would finish this off perfectly.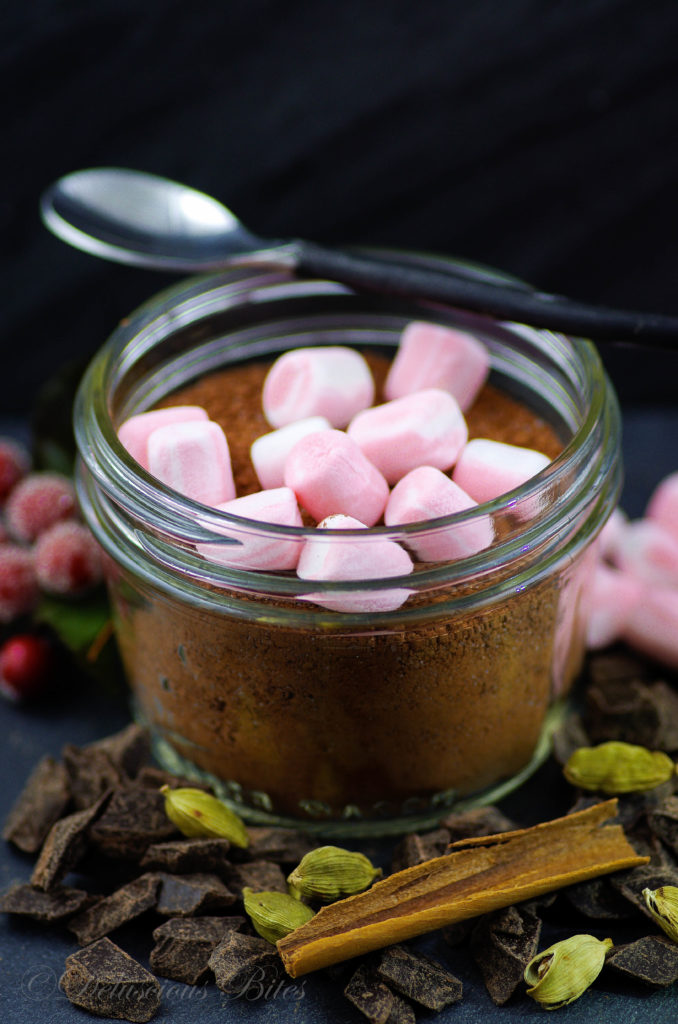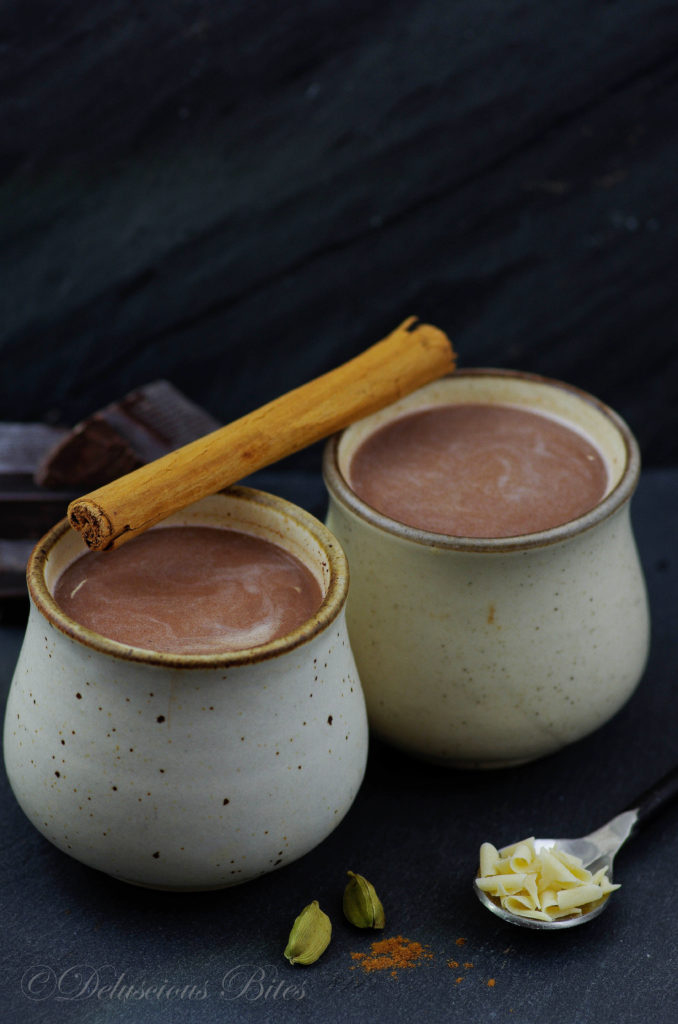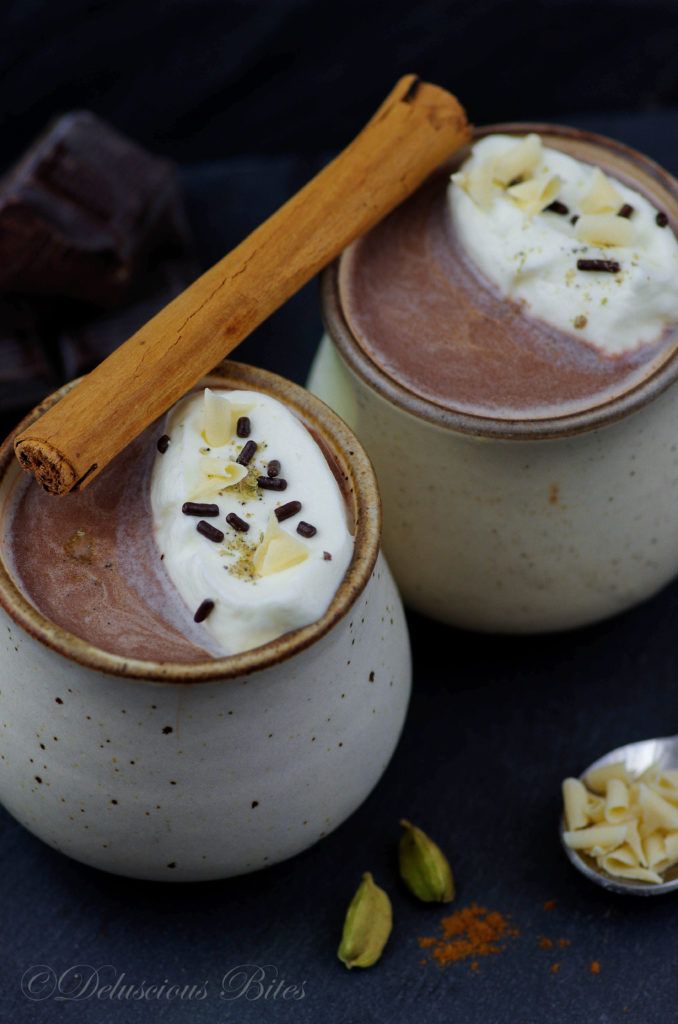 Spicy Hot Chocolate
2016-03-06 18:06:34
Ingredients
4 cups granulated sugar
1/2 vanilla bean, split crosswise
1 1/2 pounds high-quality semisweet chocolate, coarsely chopped
8 ounces milk chocolate, coarsely chopped
2 1/2 cups unsweetened cocoa powder, preferably Dutch process
1 tablespoon cardamom powder
1/2 tablespoon cinnamon powder
2 teaspoons nutmeg powder
2 teaspoons cayenne powder (optional)
Instructions
Measure sugar into a large bowl. Split half vanilla bean lengthwise, scrape seeds into sugar, and add pod. Work the seeds in with your fingers. Cover snugly with plastic wrap and let stand overnight at room temperature.
In food processor fitted with a metal blade, process the semisweet and milk chocolate until finely ground, using 4-6 second pulses. (Process in two batches if necessary.)
Remove vanilla pod from the sugarm and add ground chocolate, cocoa powder and spices to sugar and whisk to blend.
Store mix airtight at room temperature for up to six months.
Notes
Depending on taste, you could do this with all semisweet chocolate instead of adding some milk chocolate or vice versa.
You can also decrease or increase the amount of spices, or not add them at all.
Deluscious Bites ™ http://delusciousbites.com/