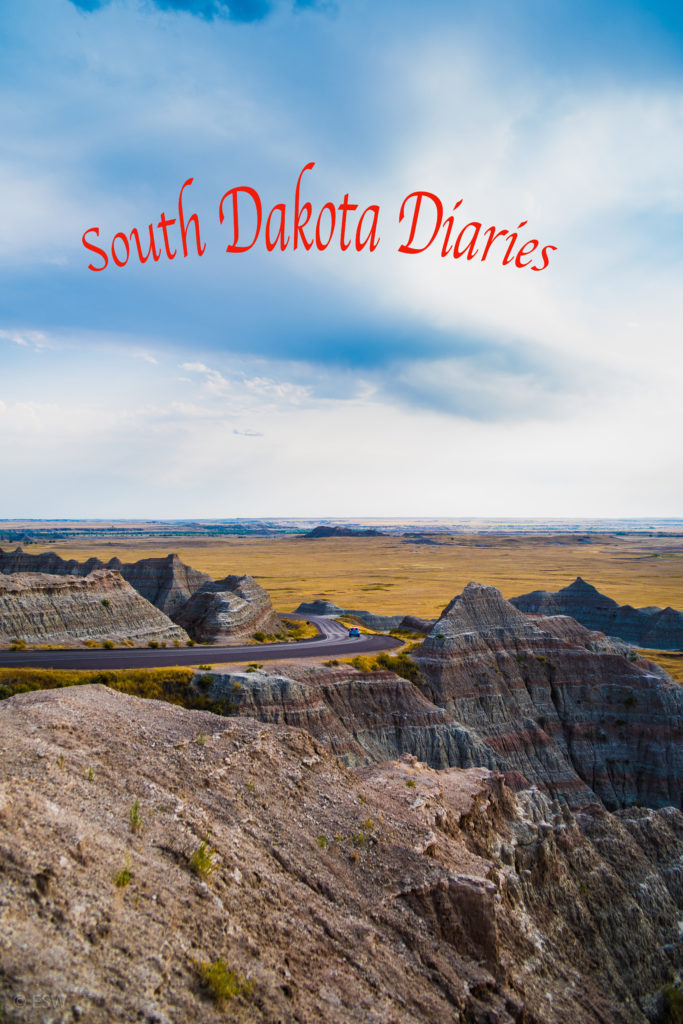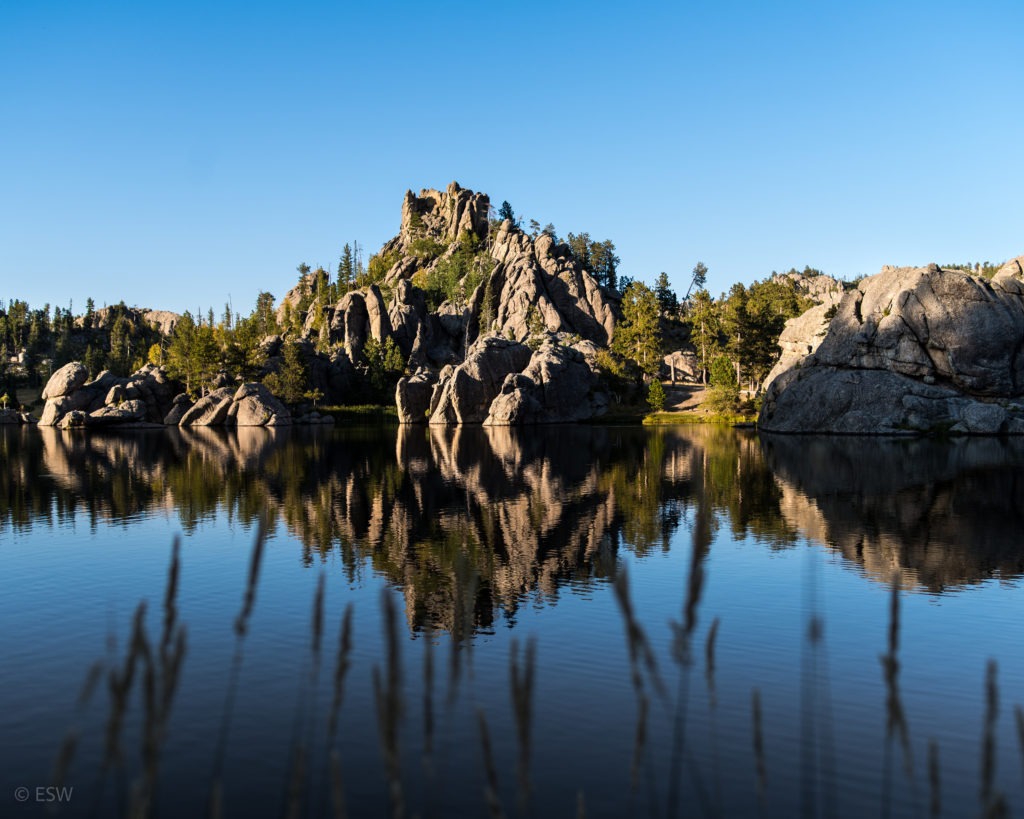 A good vacation ought to be planned, however, the fun in an impromptu trip is something else. This trip is exactly what I mean. The gorgeous South Dakota was a last minute plan that my husband and I made. It seemed off at first but I am so glad because it actually became one of my favorite trips that went down in my travel diary – 'South Dakota Diaries'. Every trip is special in one way or another but my South Dakota trip was one in a million!
First, as you all know I have been silent on my blog for a while and have not been updating much. I had some unexpected storm that affected my health a little and slowed everything down for a while. Moving to Minnesota and meeting some amazing people was great, but things suddenly started to feel foggy and the people whom we had full trust in, in the new city, became unworthy of trust. Sometimes things are totally different behind the camera and you only realize it when you actually see the raw image that needs lots of editing. Well, in real life you can't edit other people so the only thing you could do is think back, act patiently and get rid of toxicity that can affect your personal and professional life. I had to shut down completely and refocus on some important aspects. Shutting down is not always a great idea but it really helps to refocus to get back on track.
So, here I am, capturing the beautiful moments in and out of the kitchen, creating my food stories and making memories. I was very nervous getting back to cooking and picking up my camera after such a long break; but I am just loving it. This is where I belong, experimenting with ingredients, developing recipes and enjoying the wilderness and nature. And special thanks to all of you for being so patient with me and for your continuous support.
Before getting back to work, my husband and I decided to explore the wilderness and soak in nature. We started at Glacier National Park, drove the Pacific Coast Highway to visit family in California, then took off to Hawaii! We visited Seattle, drove to yellow stone National Park and then finally stopped in South Dakota. Okay, this whole trip was just about sitting at the dinner table discussion?. I know right! Well, we got lucky to get a hotel at Sylvan Lake in the Custer State Park in just a day of planning.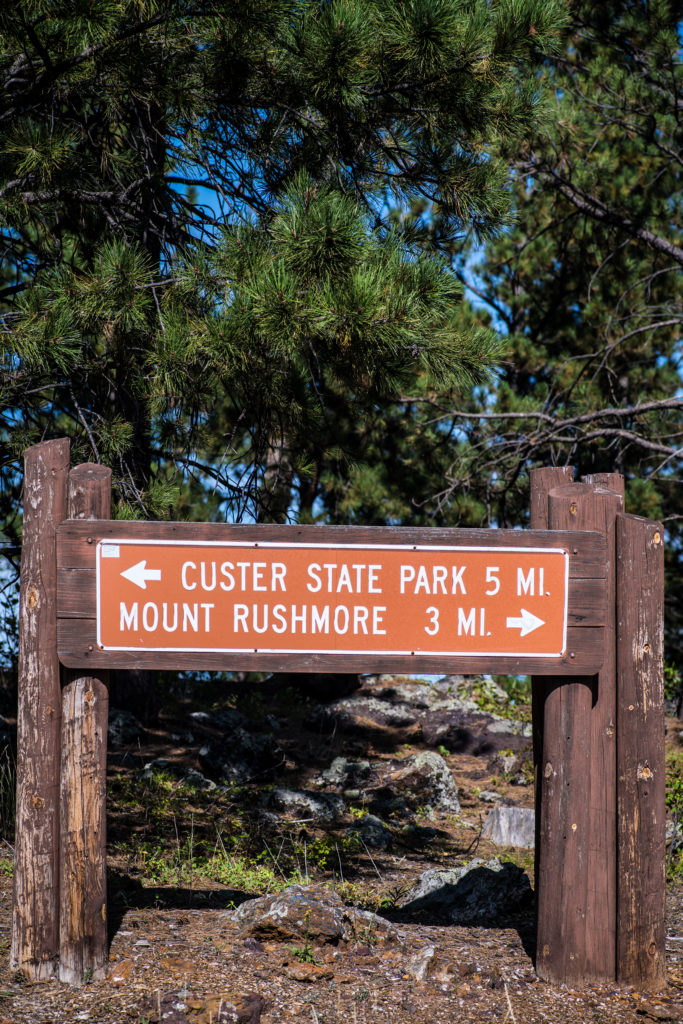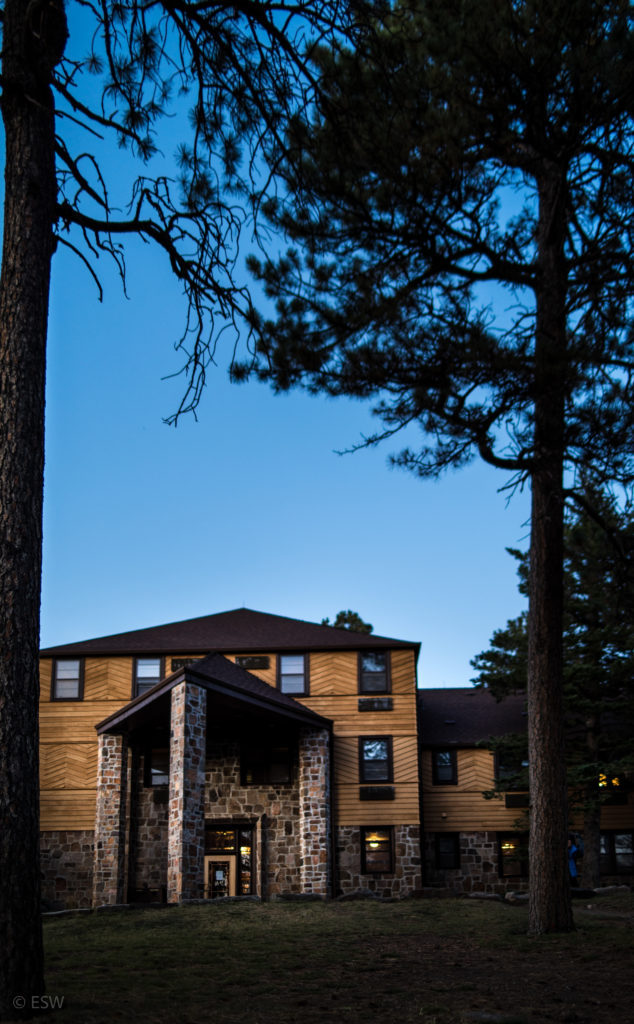 South Dakota, the land of Mount Rushmore, Black hills and Badlands. I was really excited to see the legendary Mt. Rushmore and experience some of the wildlife in the black hills. Ever since I landed in United States, Mt. Rushmore was on my list and I could not believe that I would finally be experiencing it. So below is my travel diary and the imagery for you all to enjoy!
Day 1; The Destination
After around 10 hours of driving, crossing various beautiful sunflower fields, we reached the sylvan lake resort. Without wasting time, we dumped our bags into the room and headed over to the lake before the sun set. OMG! It was simply gorgeous. Its the most scenic lake in the whole of State Park. The gorgeous boulders in the lake gives it so much character and adds to the beauty.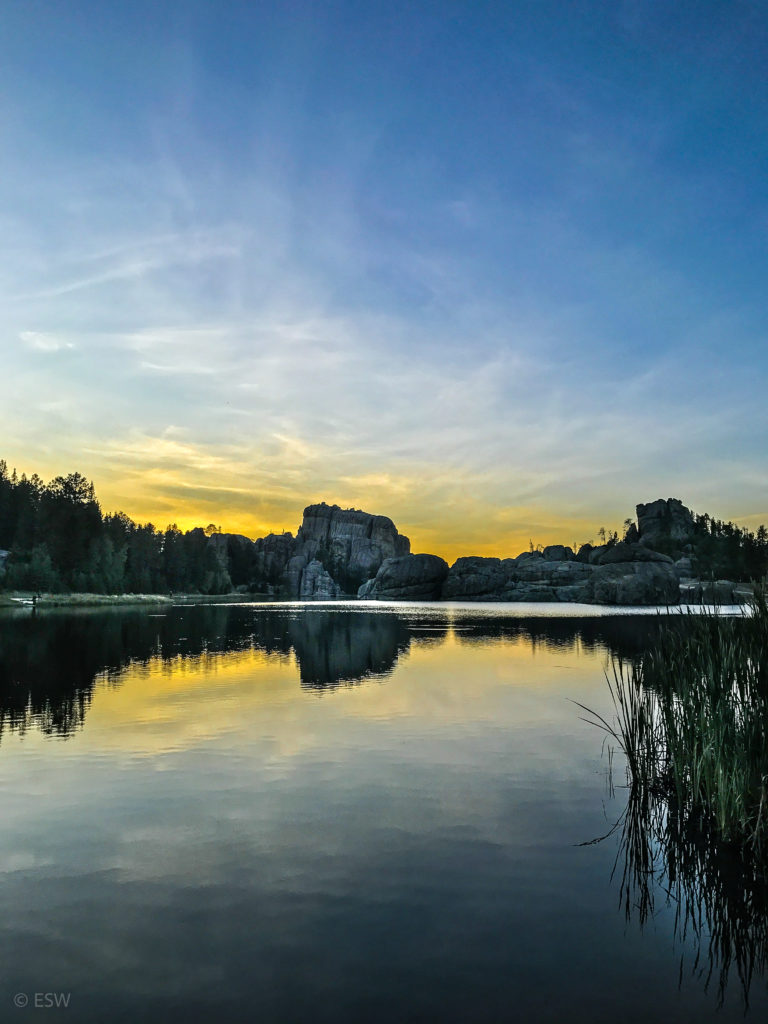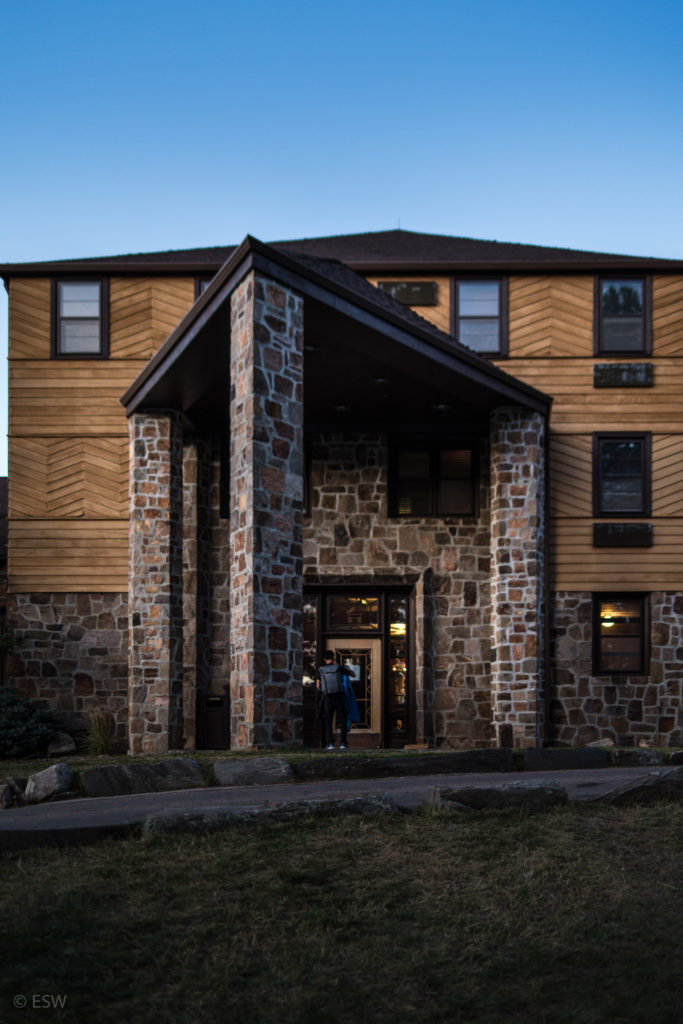 Day 2; Indulging In Nature
After having a power breakfast at the resort, we decided to drive the scenic road in state park and the black hills. The Needles highway is one of the most popular and a must drive. Its such a spectacular drive with gorgeous aspens and birch along the drive, the mesmerizing needle like granite rocks, the beautiful spruce, pine forest and the magnificent wild life. We took it real slow to enjoy every bit of it. Our first stop was at the Needles eye. The sharp granite rock formations were totally breath taking. Next we stopped at the Legion lake for a quick bite. Very calm, peaceful lake that also offers day kayaking, was the perfect place to stop for brunch while enjoying the serenity around. Our next stop was to experience some amazing wildlife along the drive. I always heard about the majestic Bison, but this time I was going to experience it. Initially, I wanted to pet all the wild life we experienced on the way including Bison; but, it would have been the most scary thing I would have done. Lol?. The Bison is huge. I mean seriously HUGE! Wow! They can weigh up to 2000 pounds. At this point, I could only imagine the effects of petting the bison. We also saw Burroughs aka donkeys. Aren't they just so cute and kind of dumb.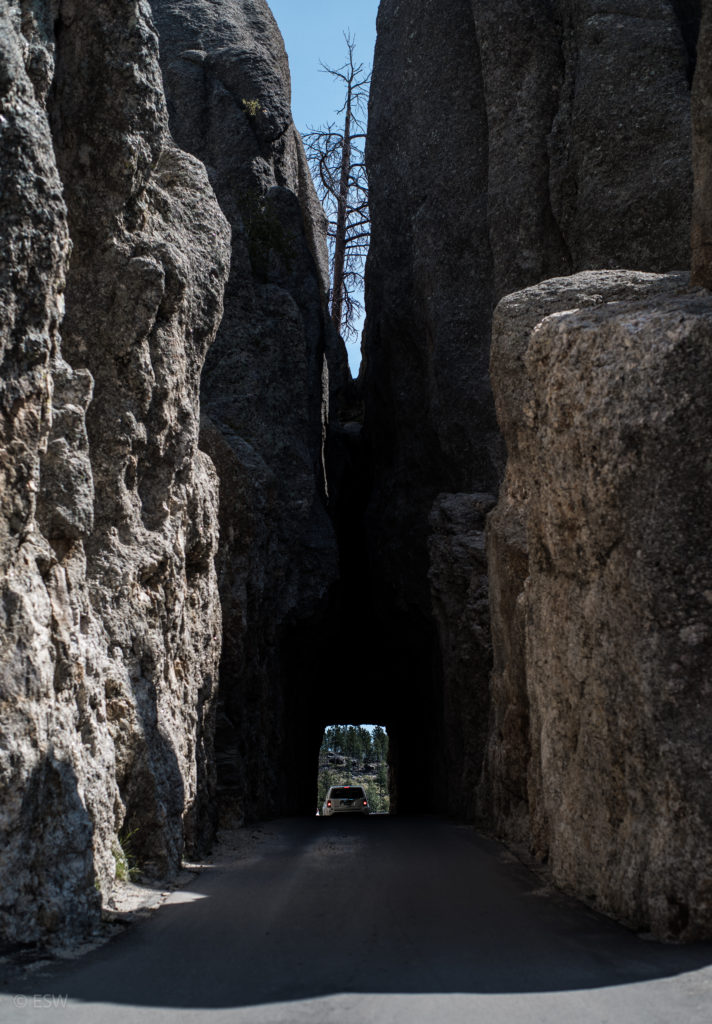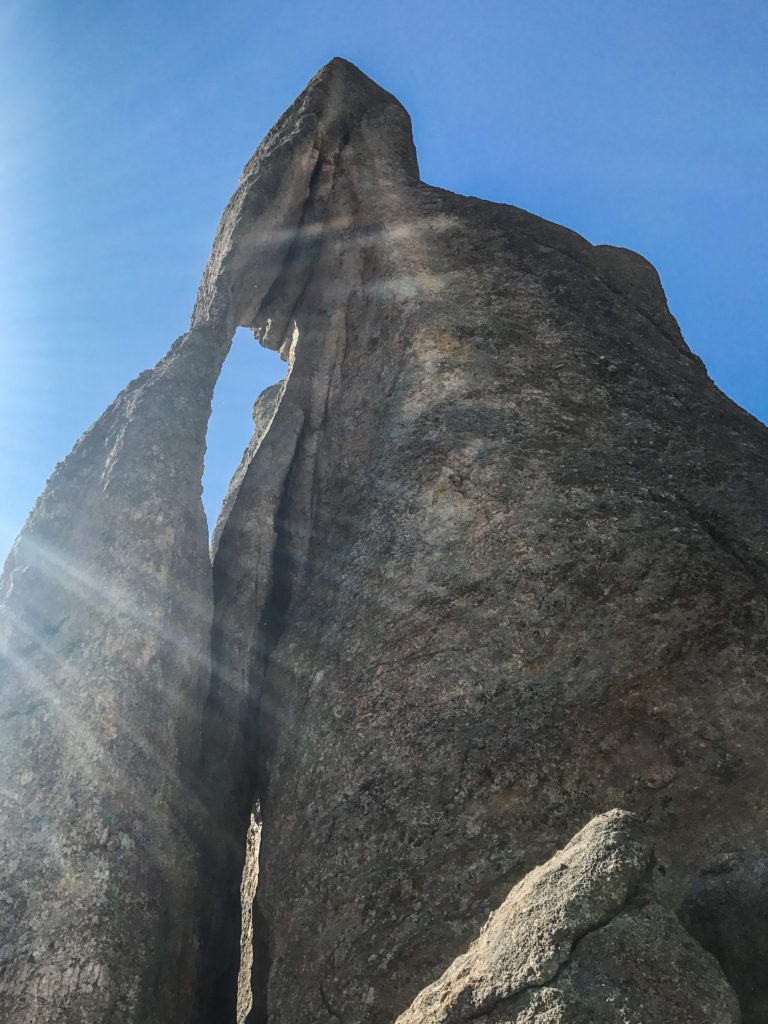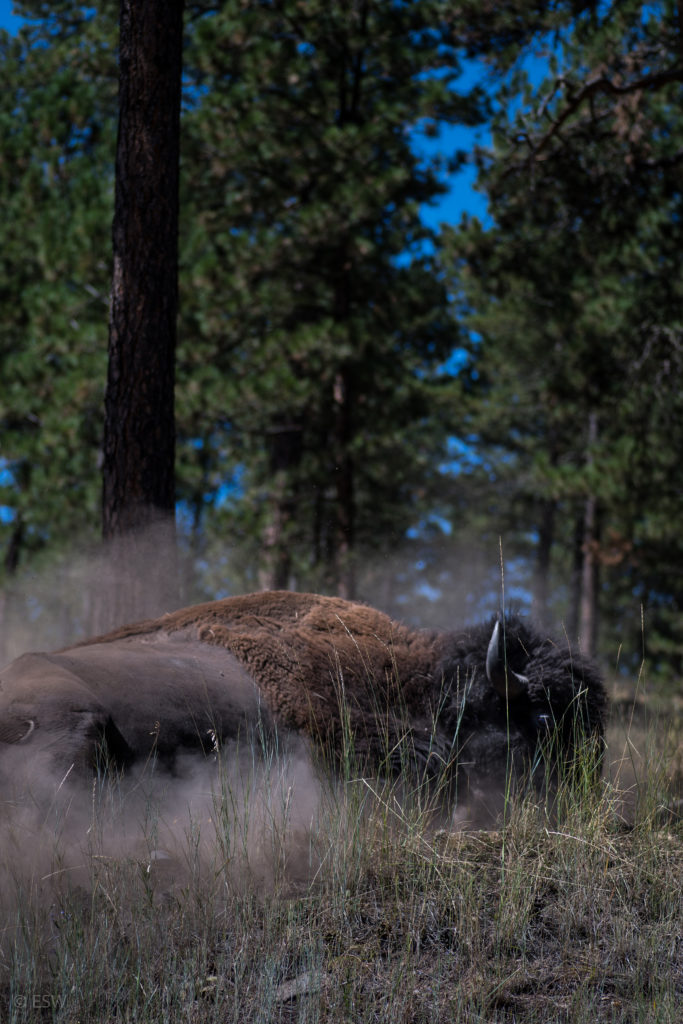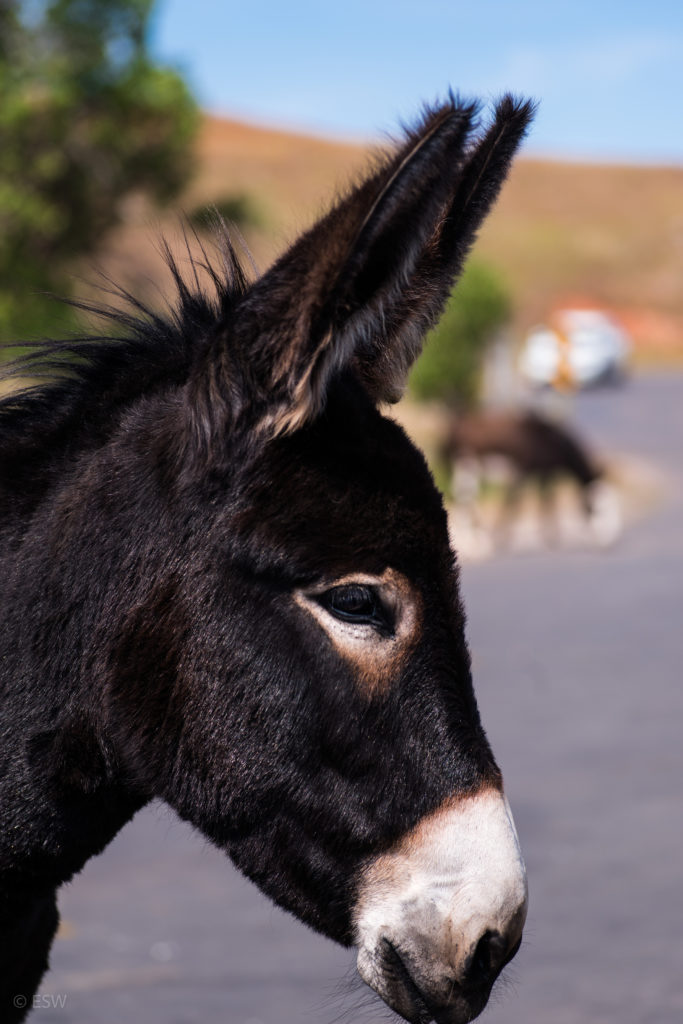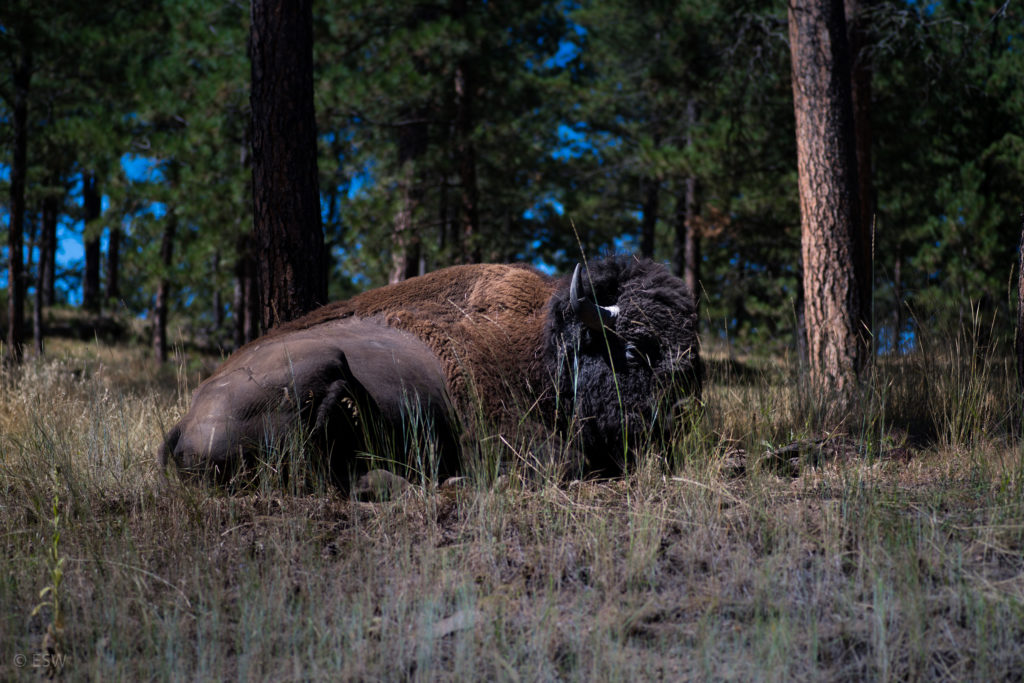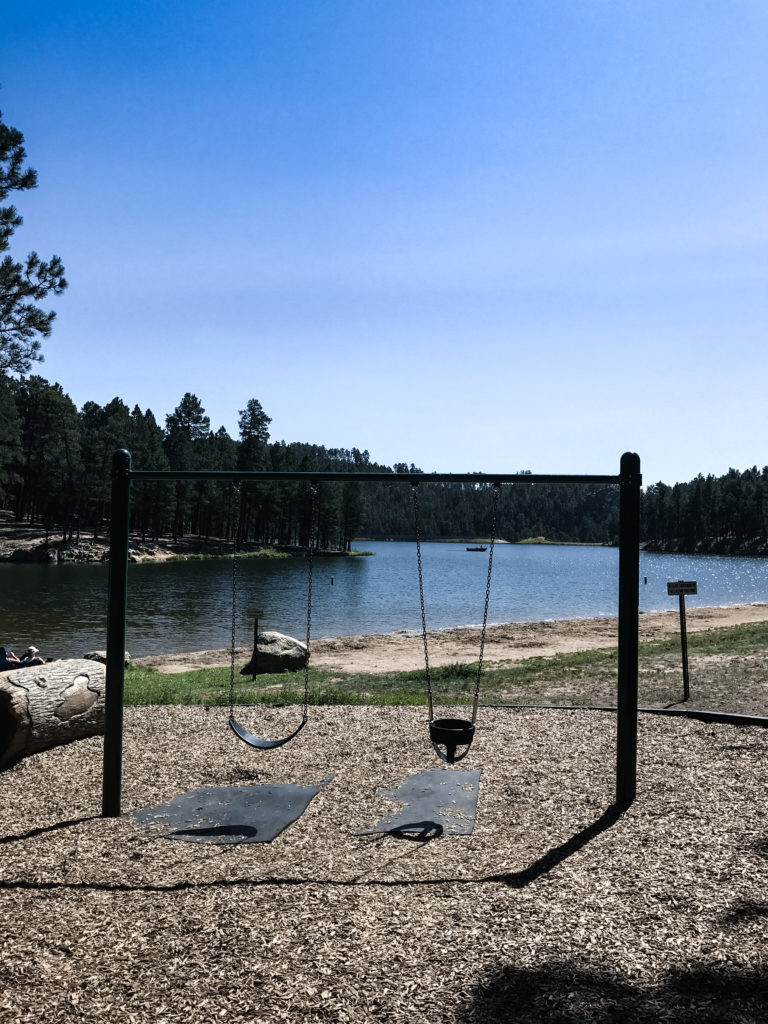 Our evening stop was the most awaited stop in this trip. The iconic Mt Rushmore. I have been wanting to visit this park for almost 13 years. I heard mixed comments from people about this park, but I still wanted to experience it on my own. So glad we came in the evening, so we could attend their light and flag ceremony. Words cannot describe the feeling that we had while admiring the stunning sight. There is such a patriotic and proud feeling to attend that whole ceremony. Such a great experience to visit this park. Its gorgeous during the day light and absolutely spectacular during the night when its all lit up.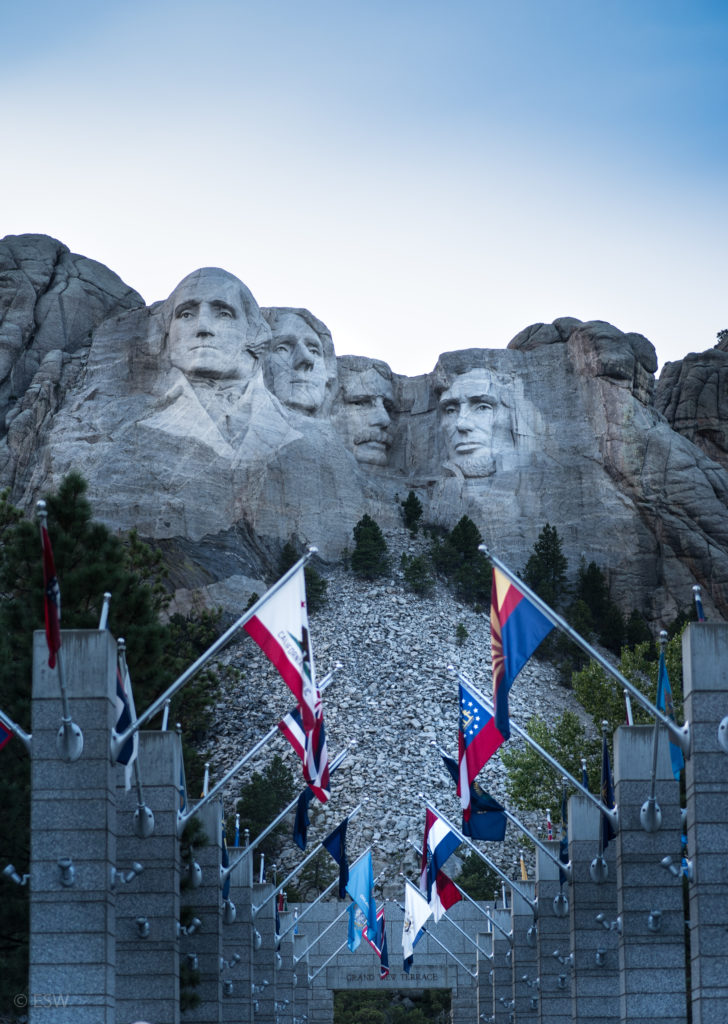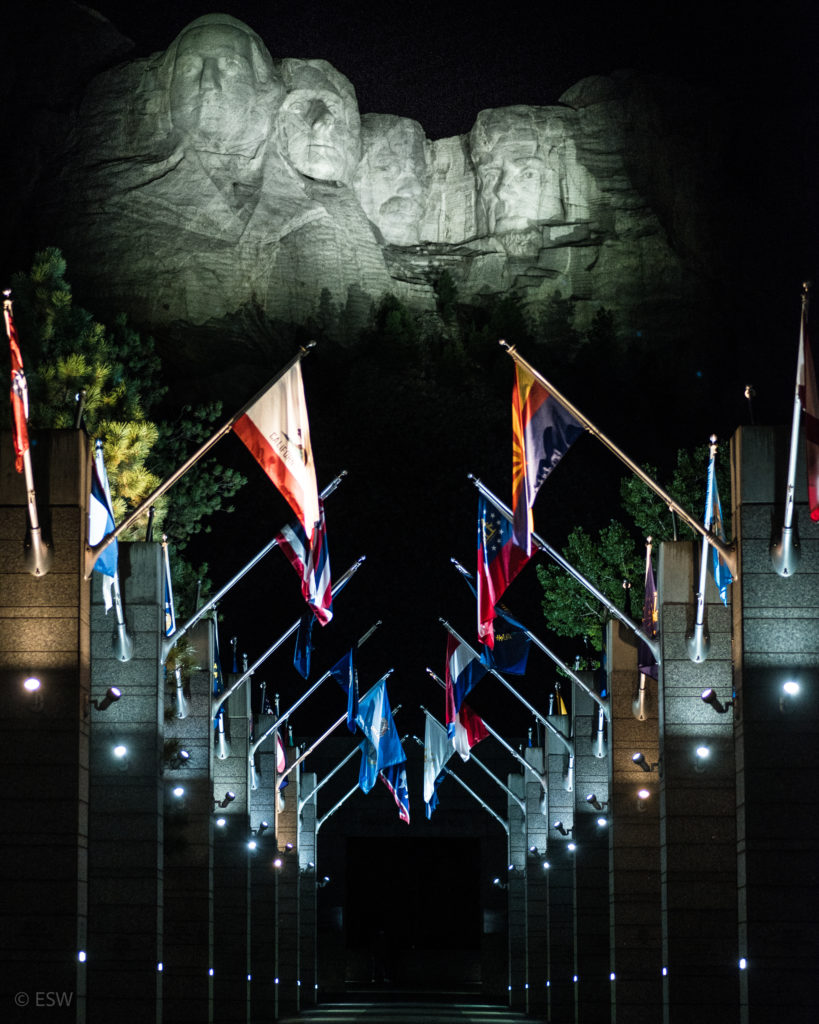 Day 3; Can't Get Enough
We woke up unsure of the day's plan. But hey, wasn't it supposed to be an impromptu trip anyways? While having our power breakfast we decided to relax at the the sylvan lake, but who were we kidding? We could not get enough of the stunning mountain scenery so we drove around the whole mountain one more time. We had to stop at Legion lake again for a quick bite and also because that lake is so perfect. After coming back to the sylvan lake, we decided to hike one of the trails to enjoy the real wilderness. Trail #9 which is approximately 6.5-7 miles back and forth and is one of the most traveled hikes. This unique and interesting trail runs through the green trees and the stunning granite mountains in the beautiful Black hills. We spotted some early fall colors along the way. It's definitely one of the must hikes to explore the real Black Hills.
We spent our evening enjoying the sylvan lake and waking all around to explore the boulders and the beauty of the lake.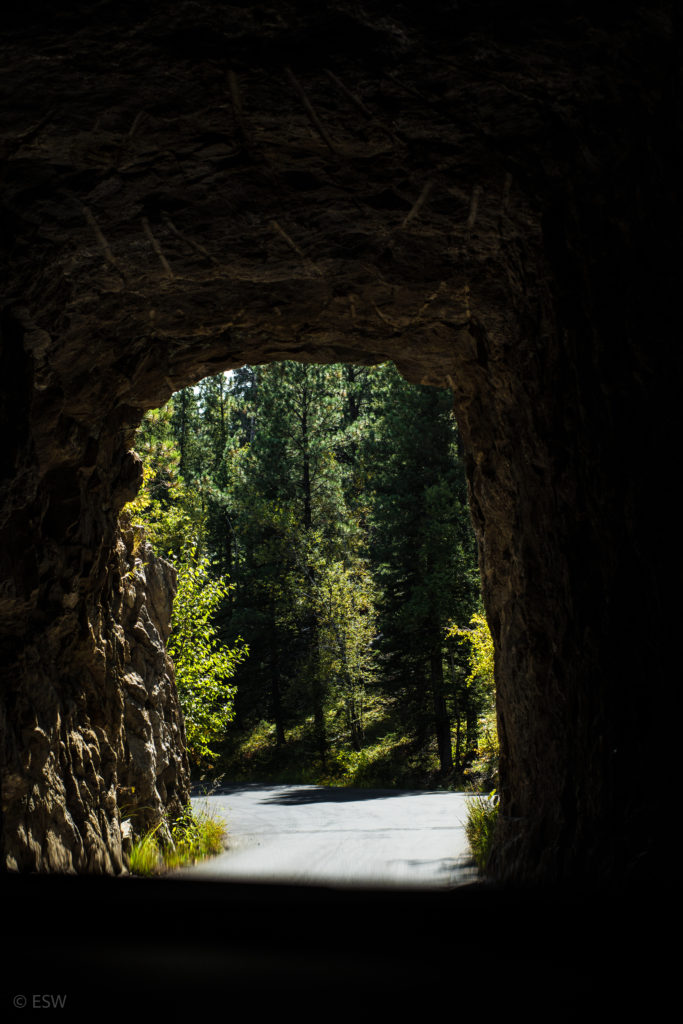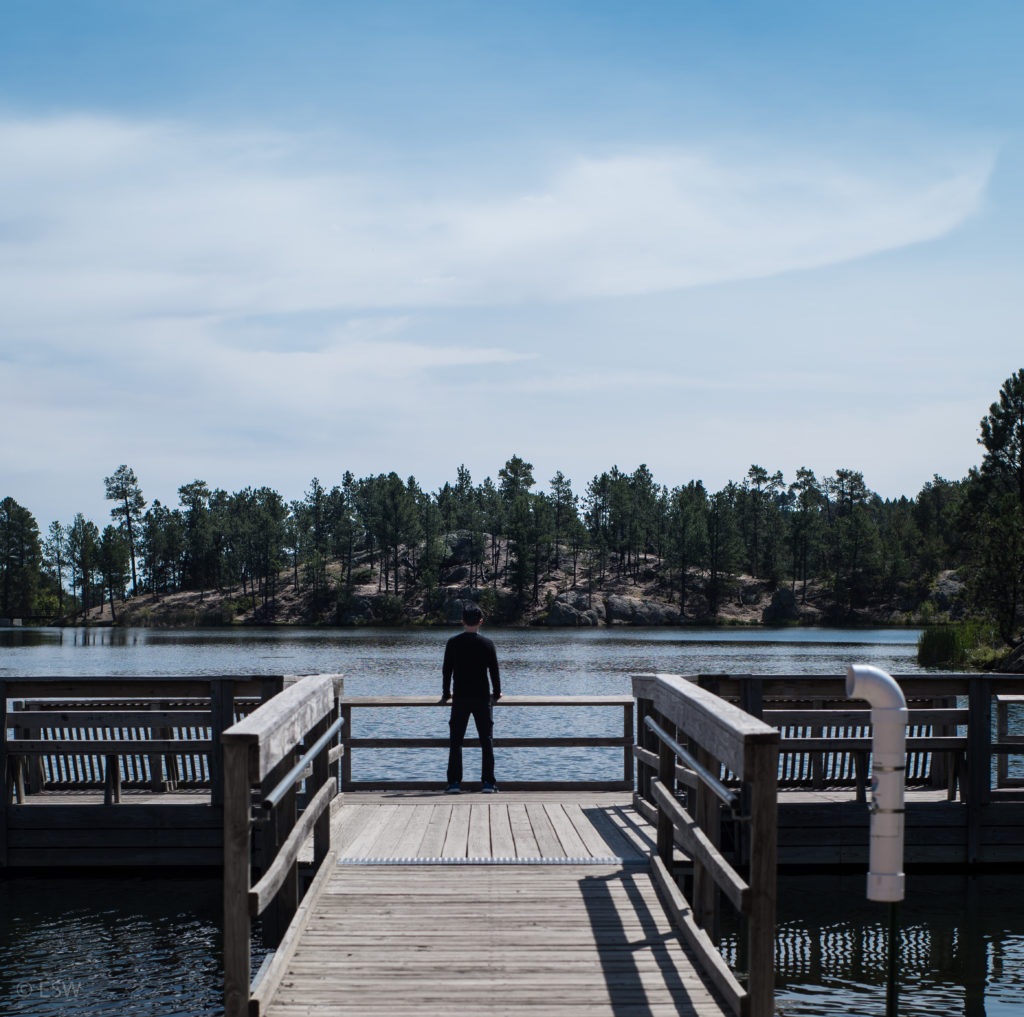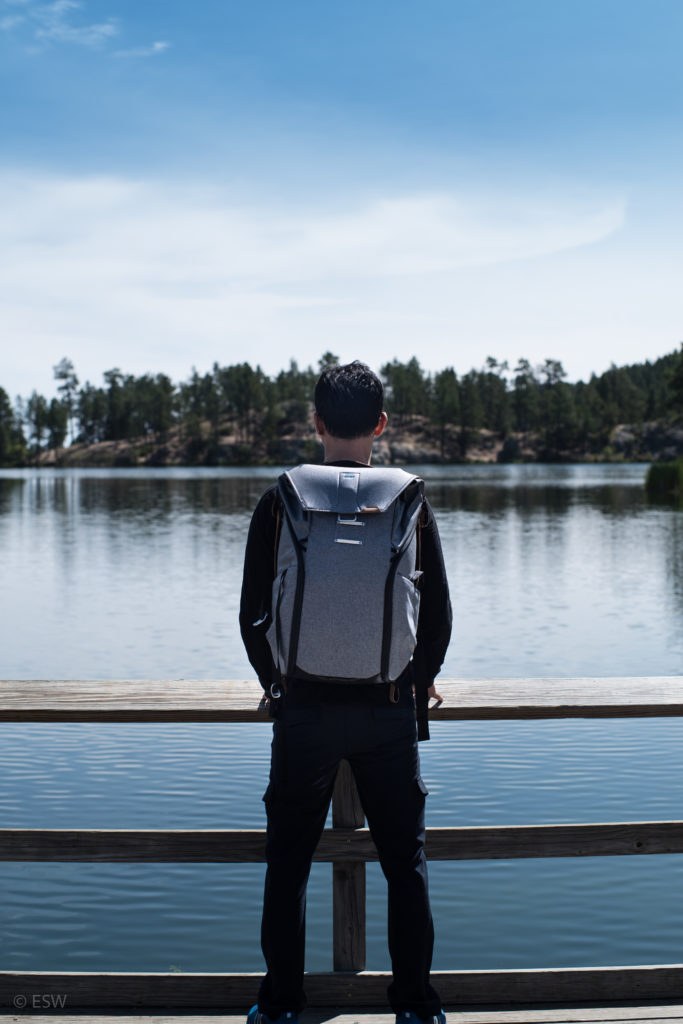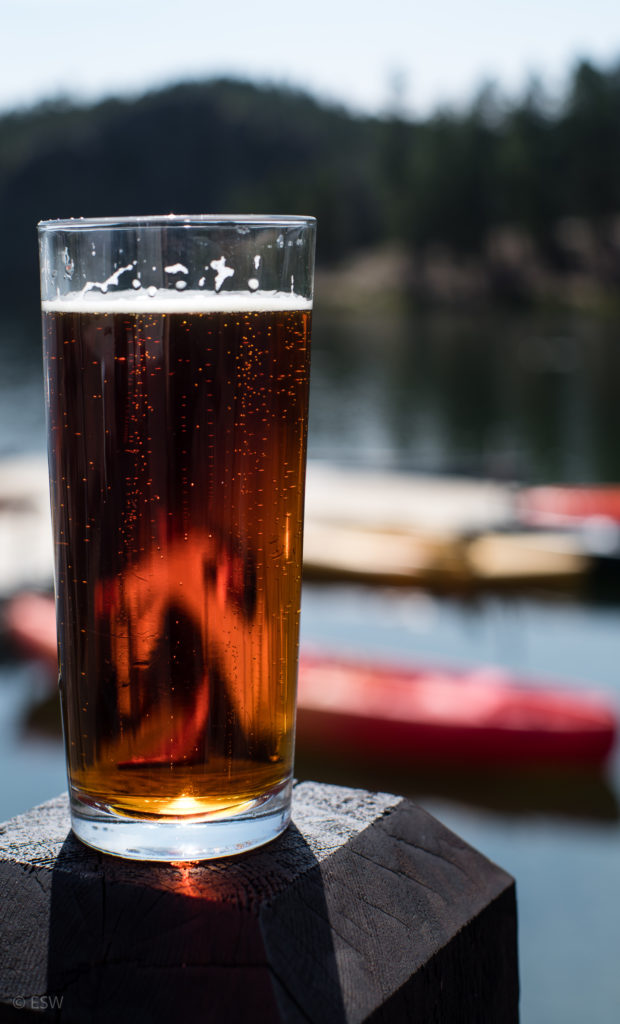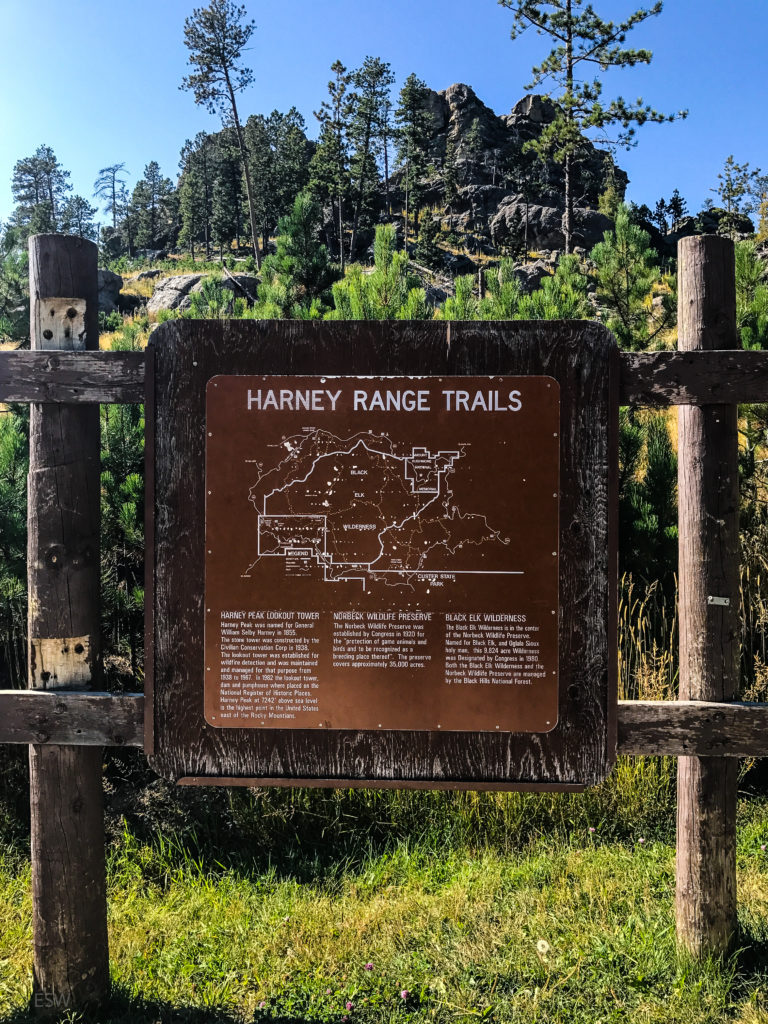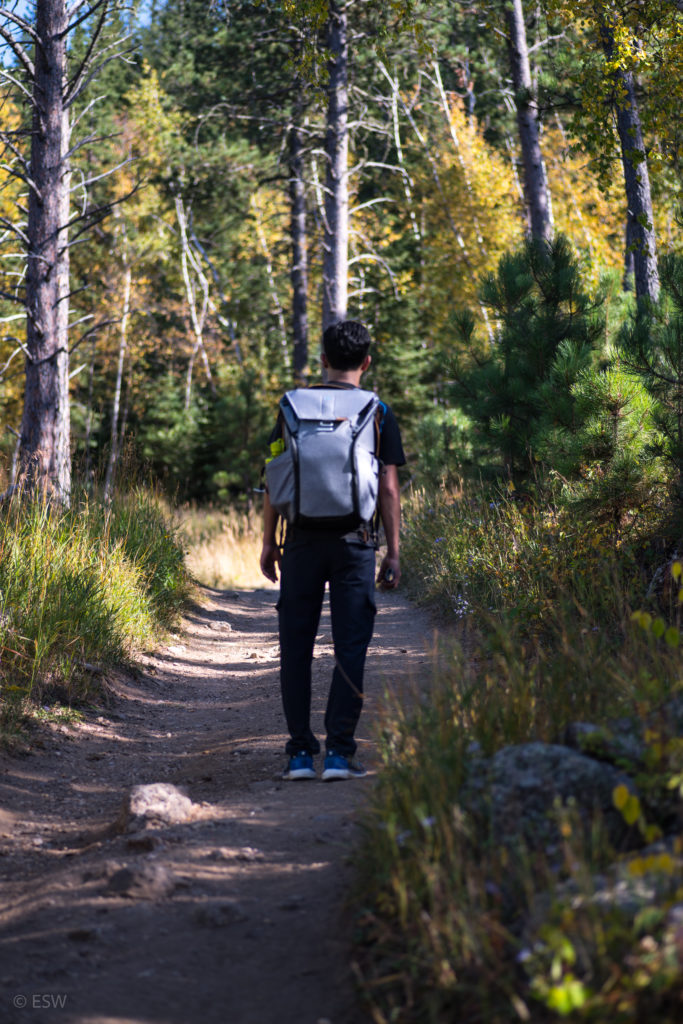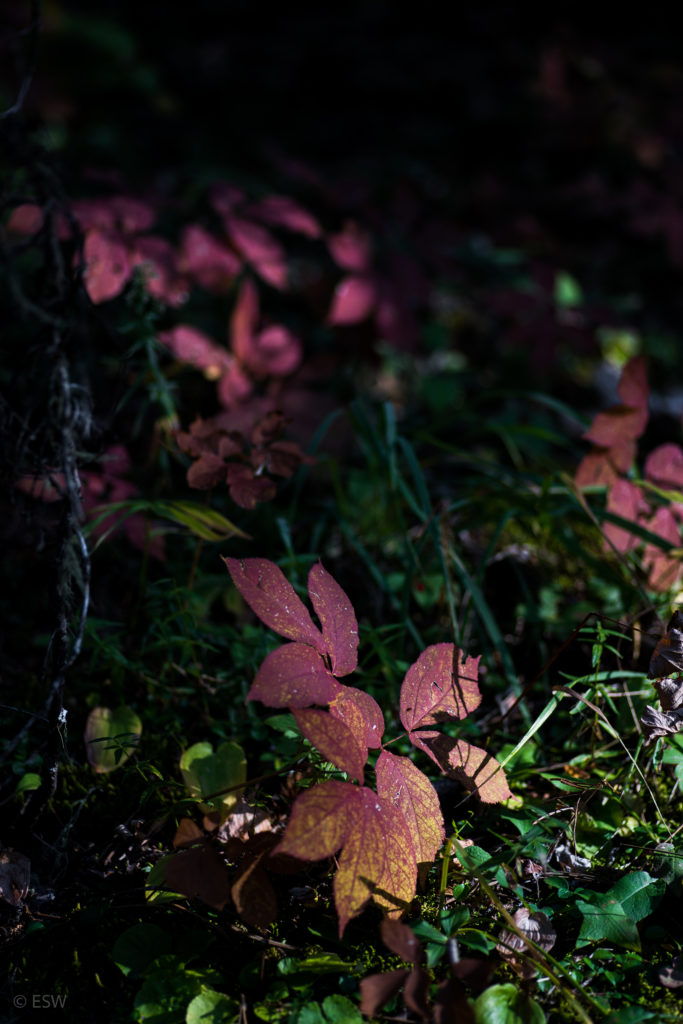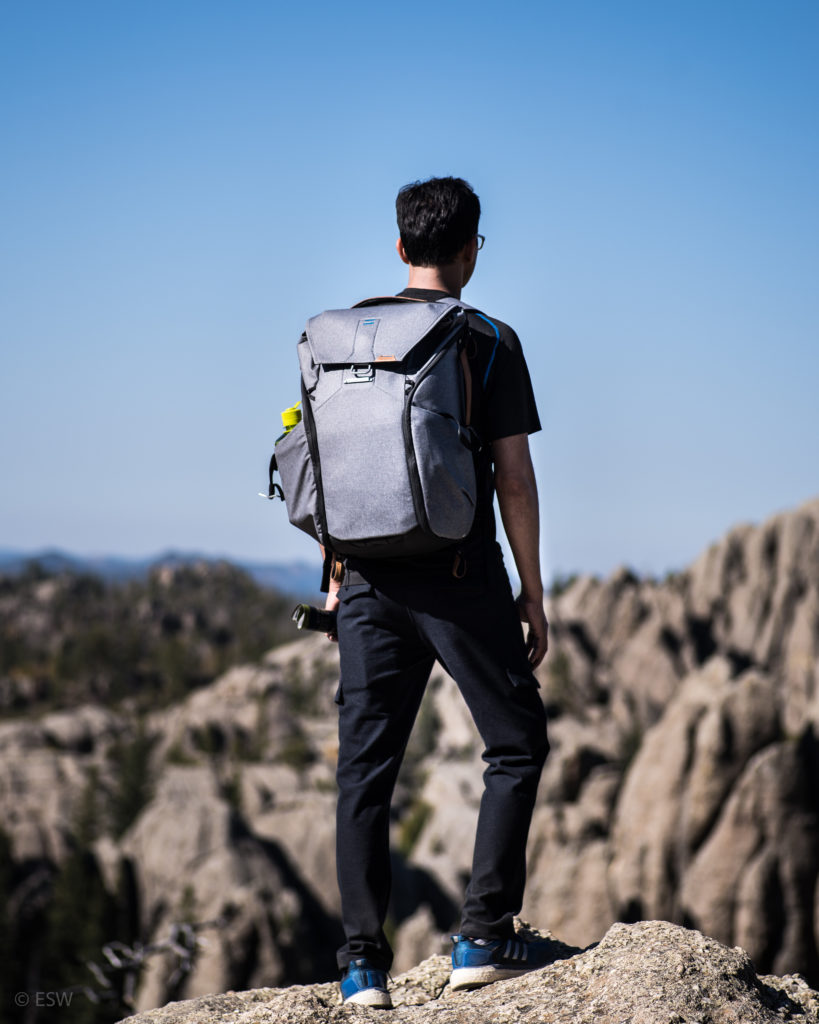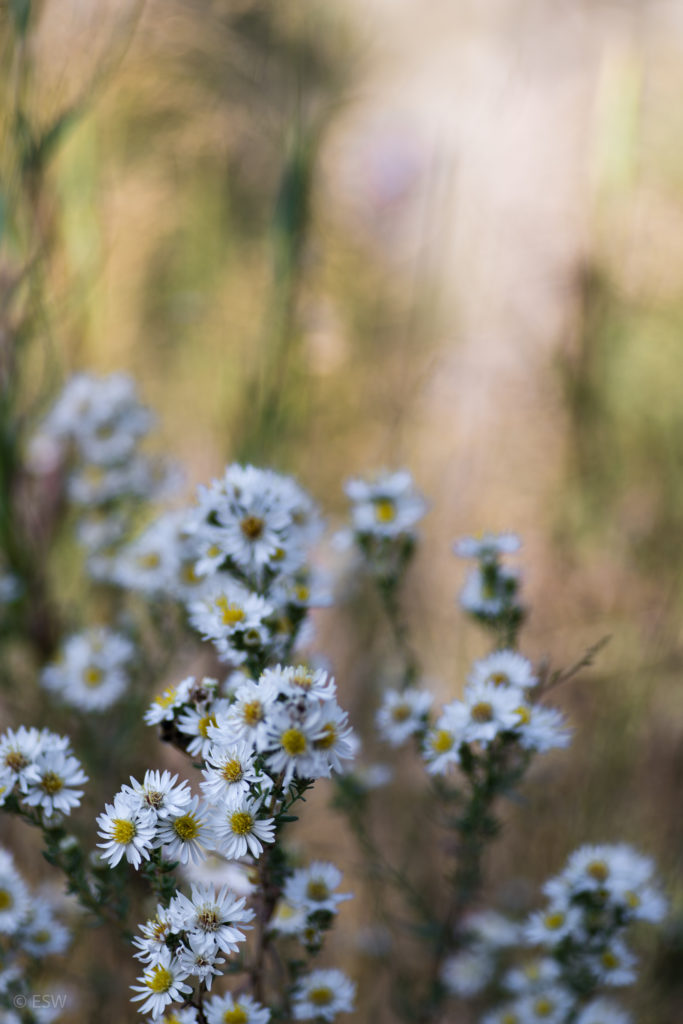 Day 4; Trip Too Short
We checked out and headed towards the Badlands National Park before heading back home. Its one of the most unique and interesting parks to see that it is surrounded by the gorgeous prairie and spectacular rock formations. From the green black hills to the dramatic bad lands, it felt like a totally different world. It feels like a planet on its own with colorful rock formation and yet deserted with a mixure of grass prairie all around. The beauty of badlands has something mysterious feel to it, that definitely cannot be described in words. For as far as you can see, the shadows of the rocks create a very dramatic and secretive scene that also changes with the direction of the sun. Thousands of years ago it was the land of the Lakotas for hunting purposes. It was only after the western settlers migrated, the interest for fossil study grew. We experienced some very interesting wild life, and the most adorable ones were the prairie dogs. OMG! I had never seen anything like that before. I wished I could bring all those cute little guys back to home with me. I know right!! Wishful thinking.??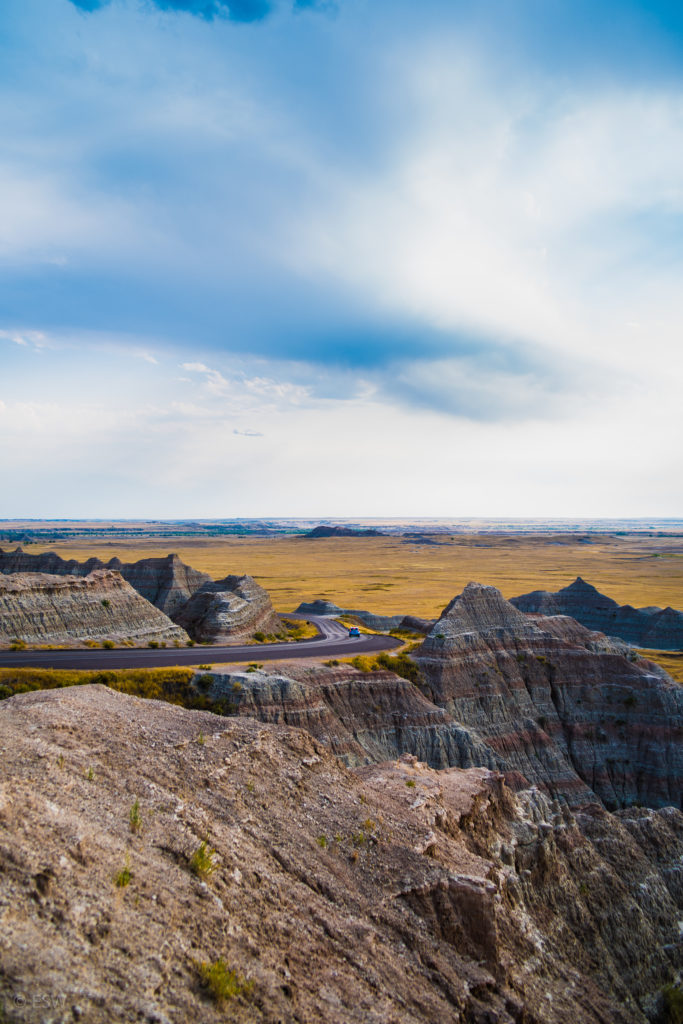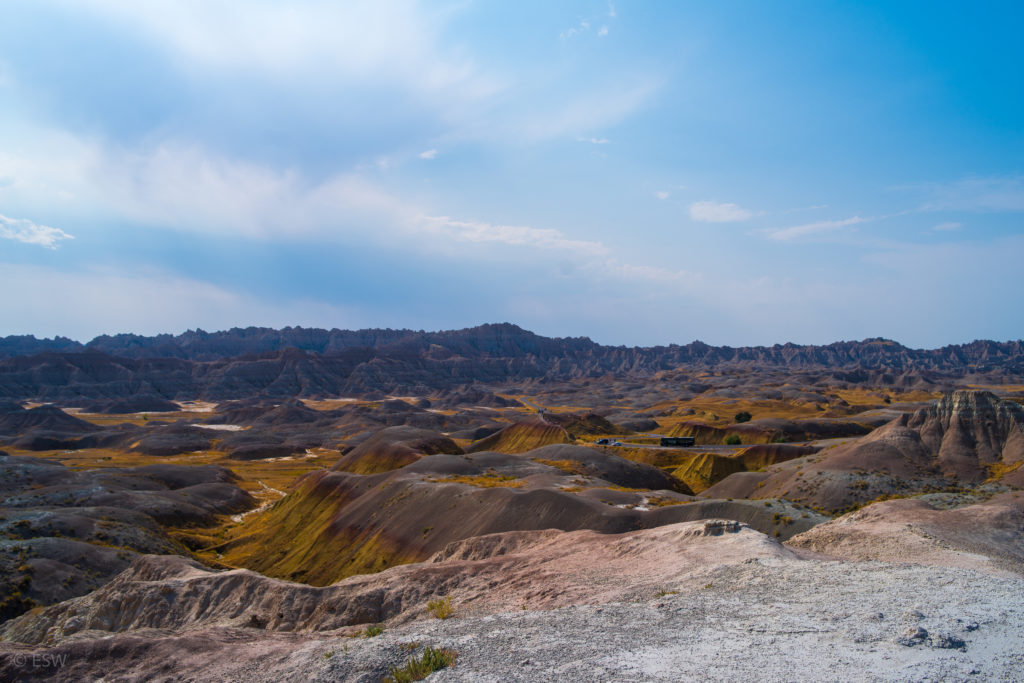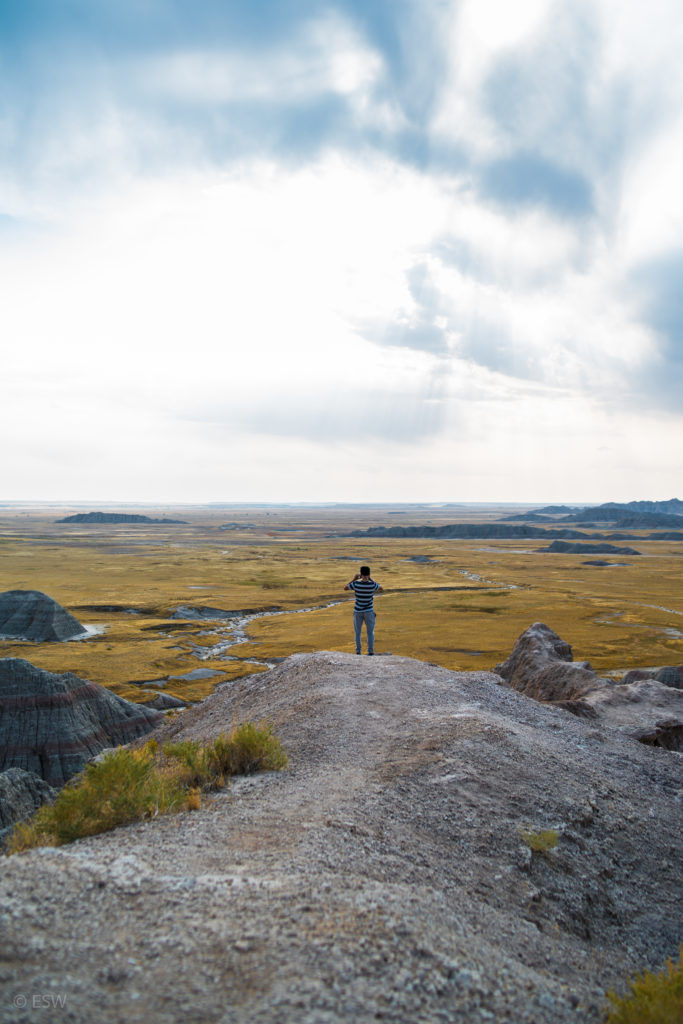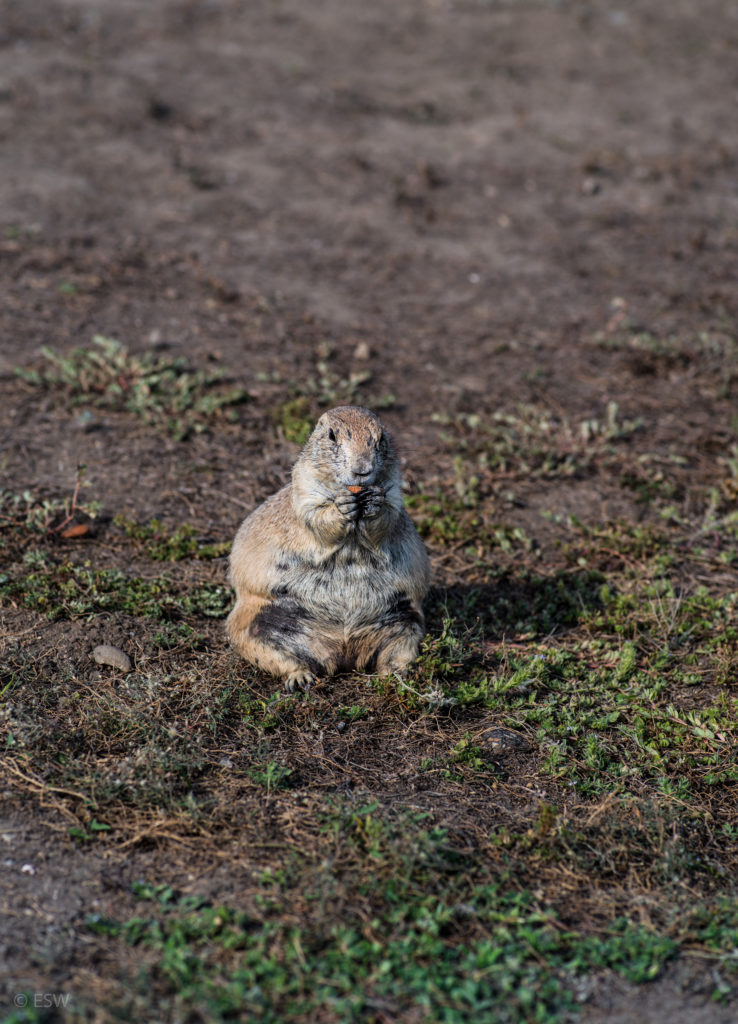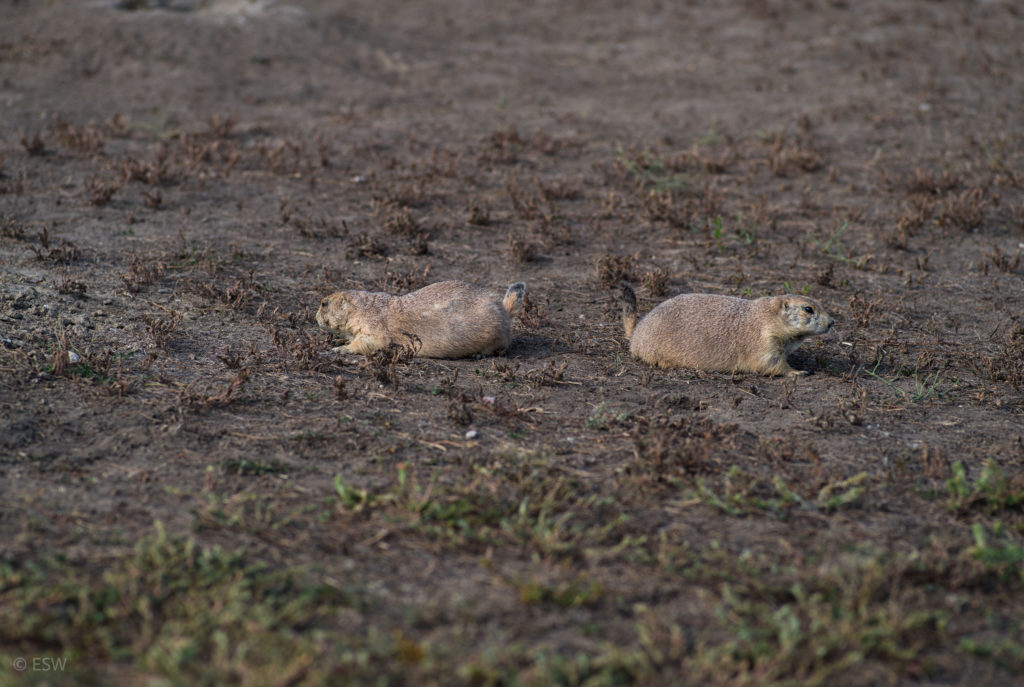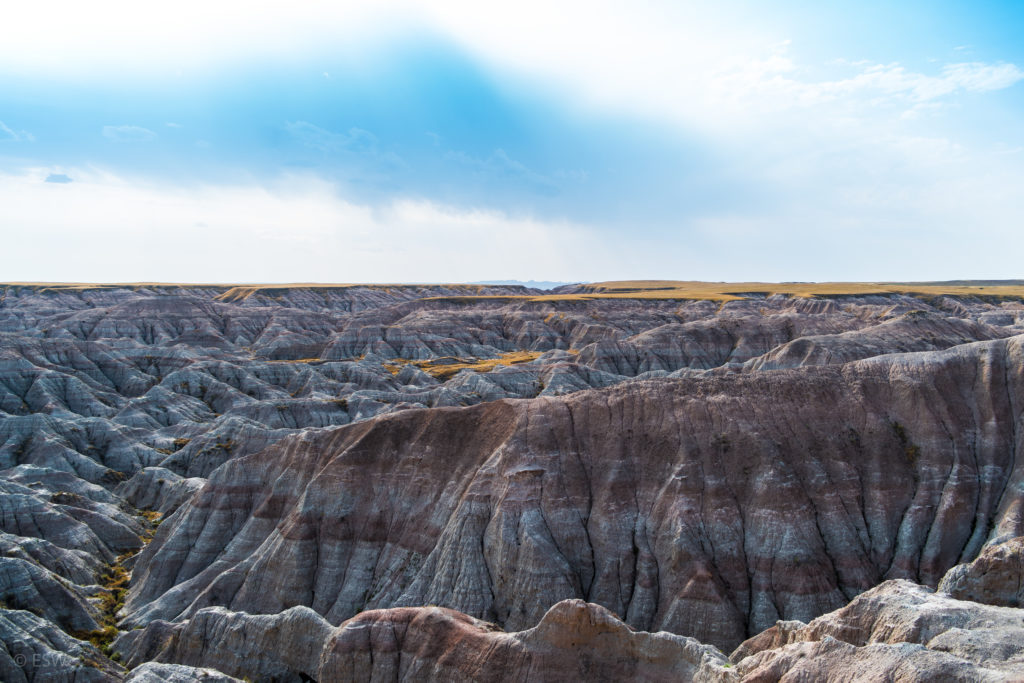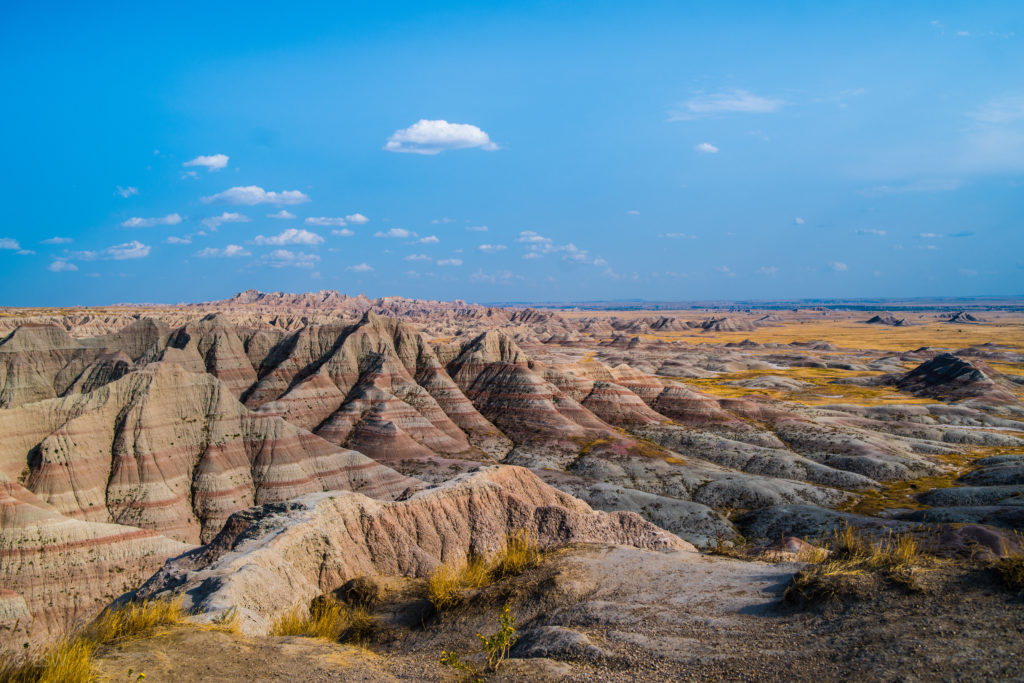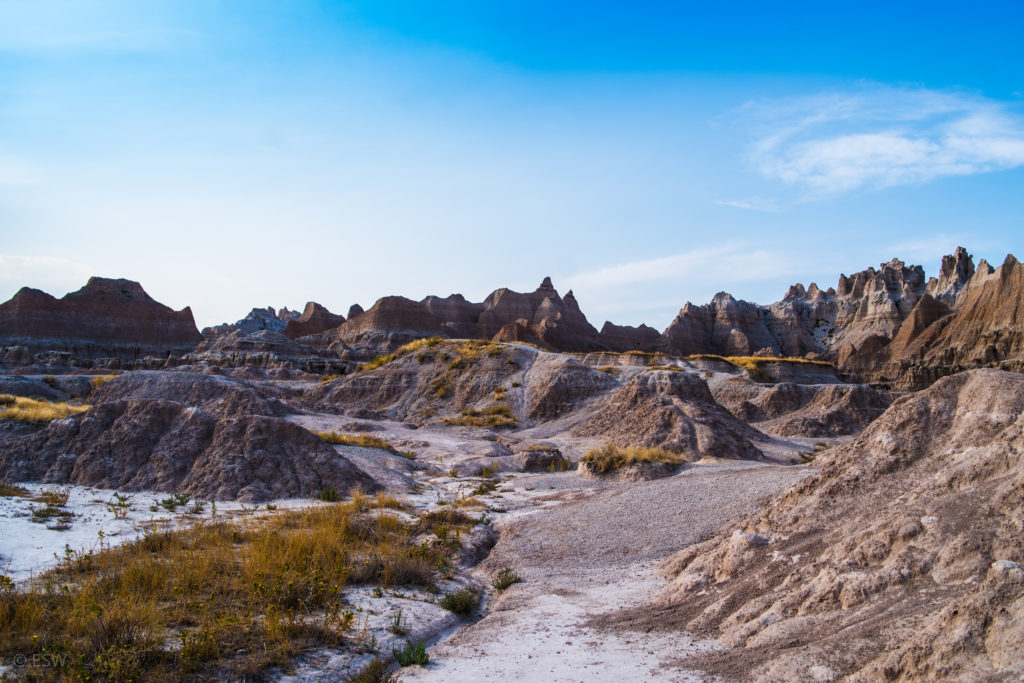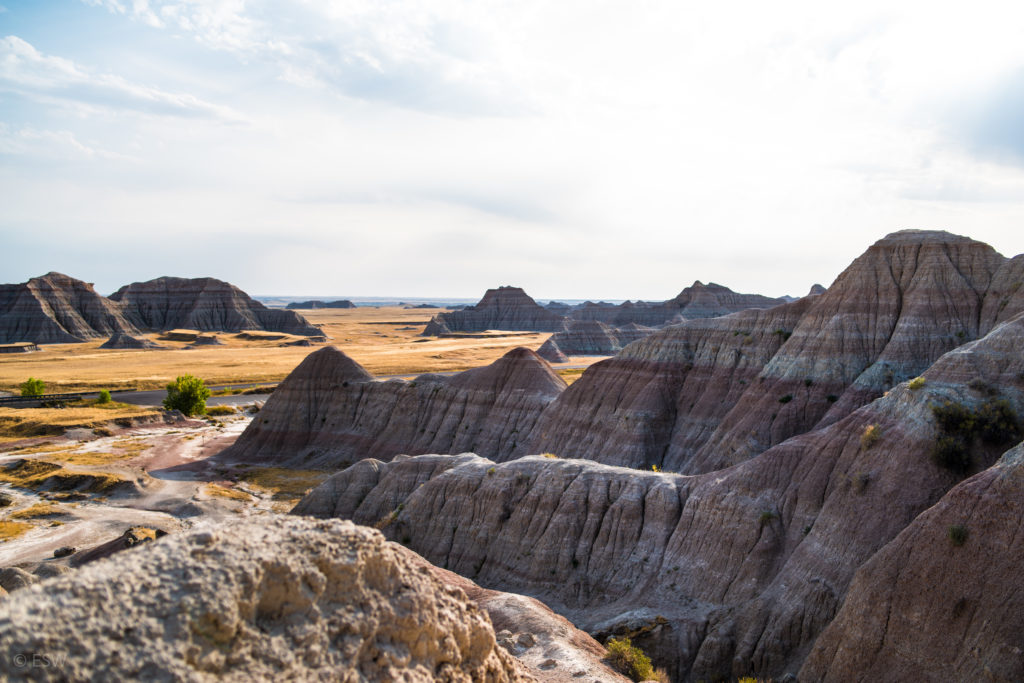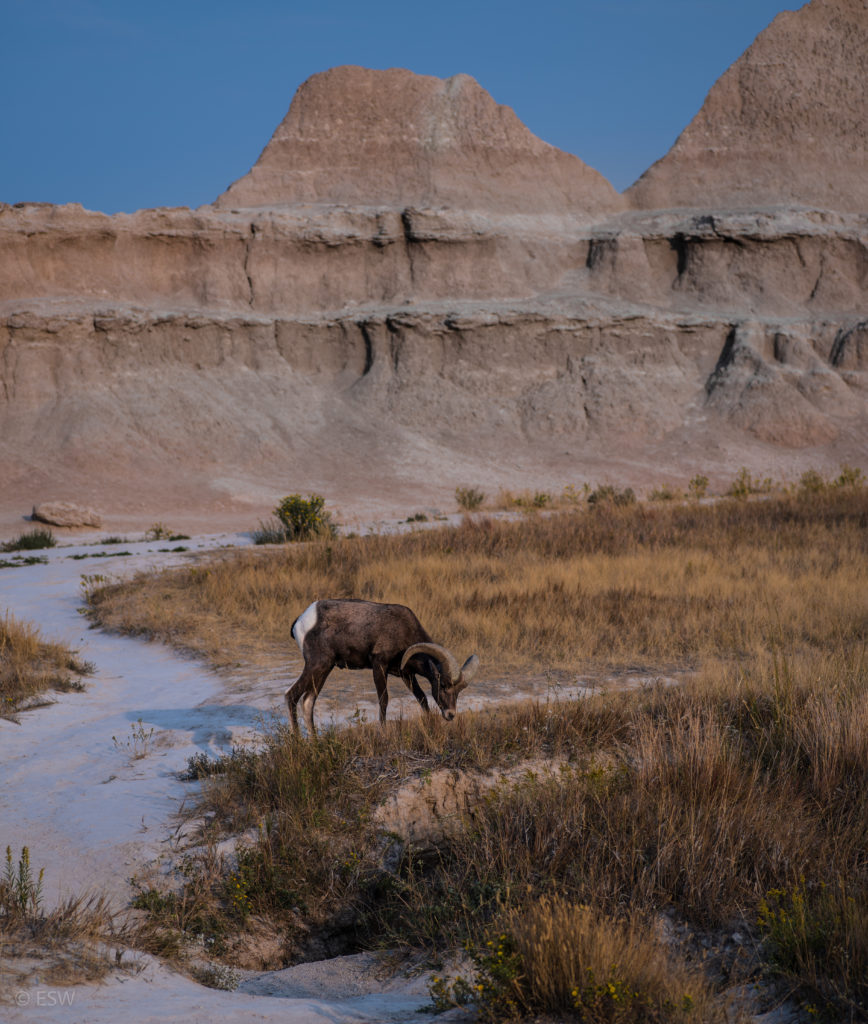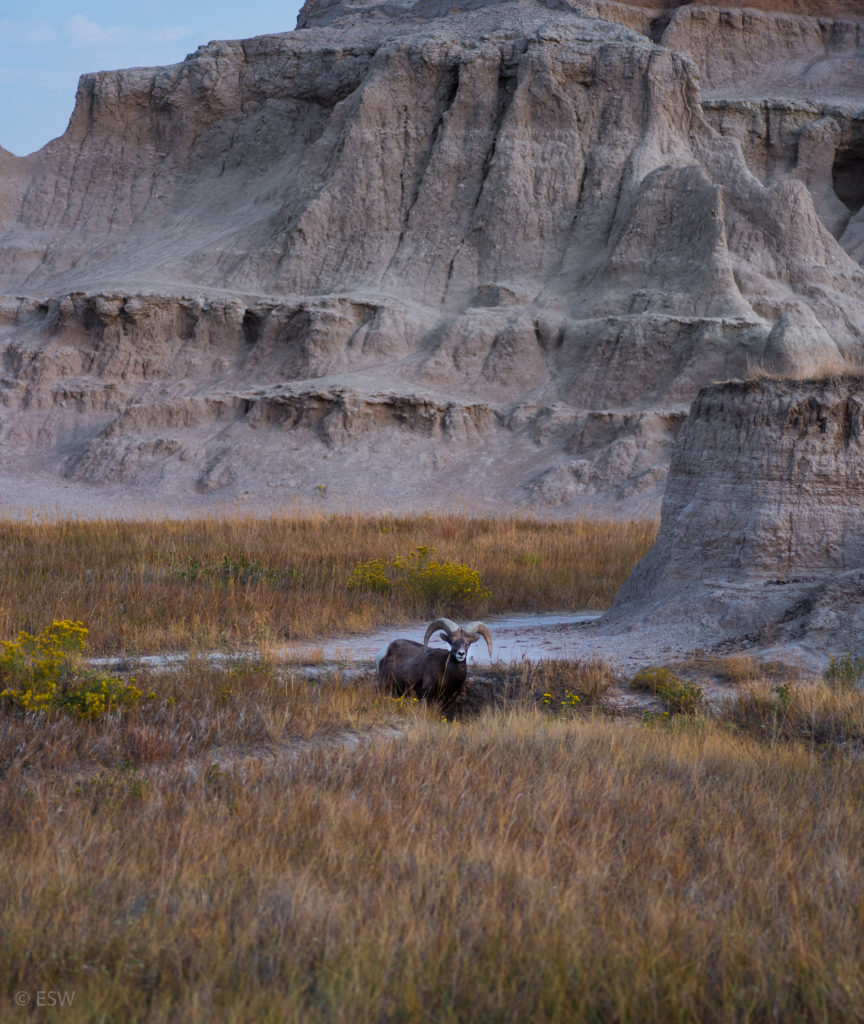 I don't have enough words to describe the amazing experience South Dakota has to offer, only that it was too short and would love to go back again. Its pretty unique and interesting in its own way. The trip was a great relief from all the hassles that life had been throwing at me. Hope you enjoy the experience through imagery as I did in reality.