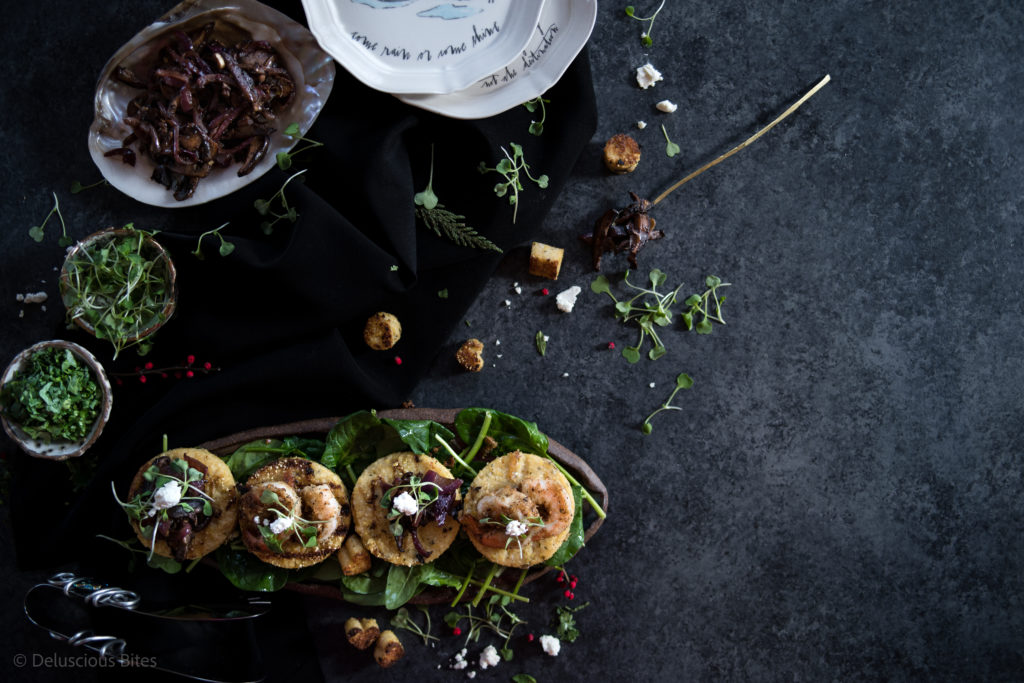 Hope you all had a wonderful winter and are getting ready for a lovely spring! I am eagerly waiting for spring weather, and can't wait to start my herb garden and get ready for summer! I am all set to come out of hibernation and explore the surroundings more. 🙂 My, how time flies – as of last month, we have been in Minnesota for a year. People who know me must be feeling really proud of me for finishing up a full year in one of the coldest states! 😀 Shocking, right??? But it's good to try new things – just as I like to experiment in the kitchen, I also like to experiment in life! Since it's our Minnesota-versary, of course I felt like I should make something for the occasion! Usually people celebrate special occasions with a cake or some sort of dessert, but I thought we should just keep it simple (and save some extra calories for another birthday!) By now you all may have gotten an idea that my other-half does not have much of a sweet-tooth, so if I'm making something for both of us, then savory always wins. 🙂 Instead of a sweet cake, I made polenta cakes that have a spicy kick to them, with nice citrusy, refreshing flavors. I dressed them up with some caramelized mushrooms and onions. We still have lots of blood oranges in season, so of course I have to include them in anything and everything I make. 🙂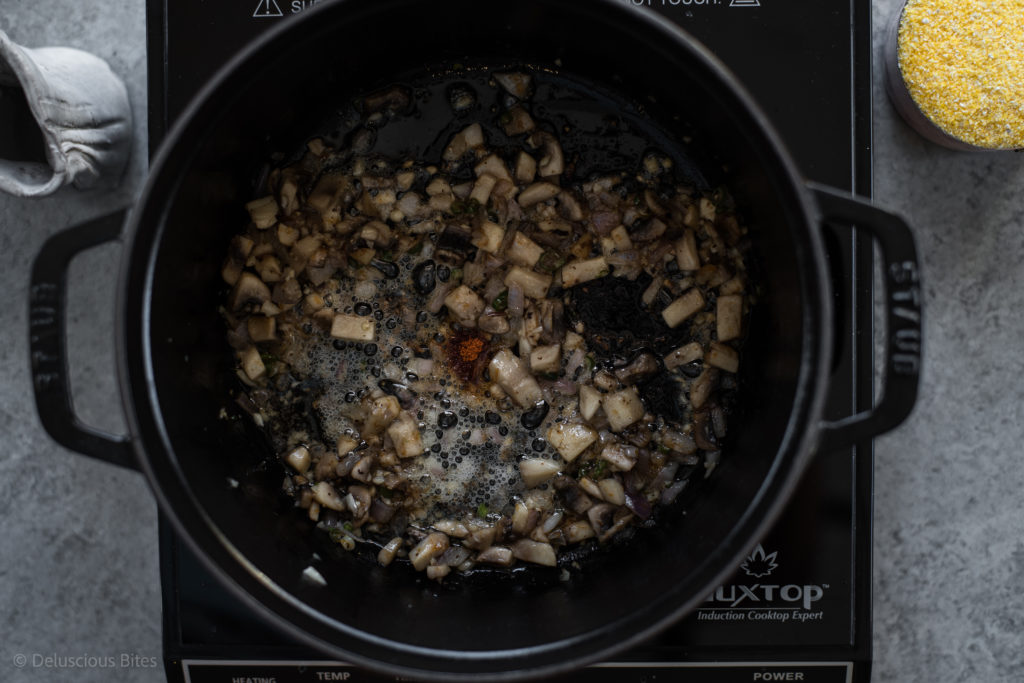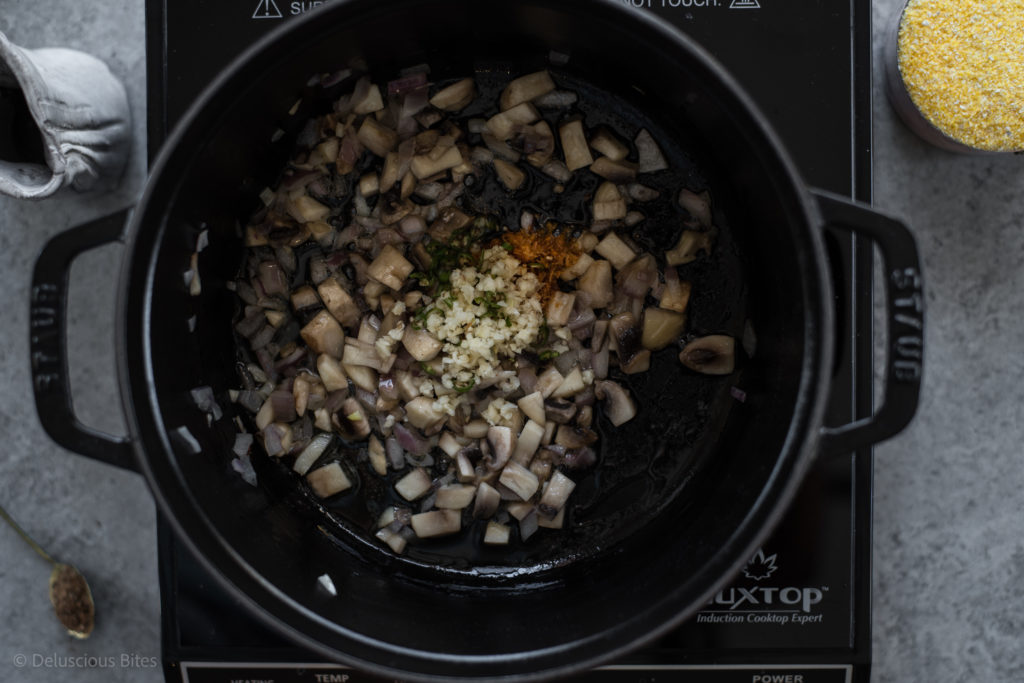 Polenta is basically a kind of porridge that is made with cooked cornmeal. I never ate cooked cornmeal growing up – instead, we ate porridge made of cracked wheat which was rather sweet (and i was never a fan of it!) However, I always loved savoury porridge made with lentils or vegetables in it. The first time I had cooked cornmeal – also called grits – was a long, long time ago in New Orleans. Of course, in the south… who doesn't eat grits?! A few weeks later in an Italian restaurant, I tried polenta for the first time. I was totally confused, as the texture and basic flavor was the same as grits! I wondered what the difference was between polenta and grits. It turns out that polenta is the Italian version of grits, with the only difference being the kind of corn that is used, which gives a slightly different texture. But really, they are both just corn – I simply buy the coarse cornmeal and use it for making either grits or polenta. If making mushy grits, I sometimes grind the coarse corn meal in dry dry grinder to make a finer texture. But whether you're making grits or polenta, you don't need anything fancy – just coarse cornmeal!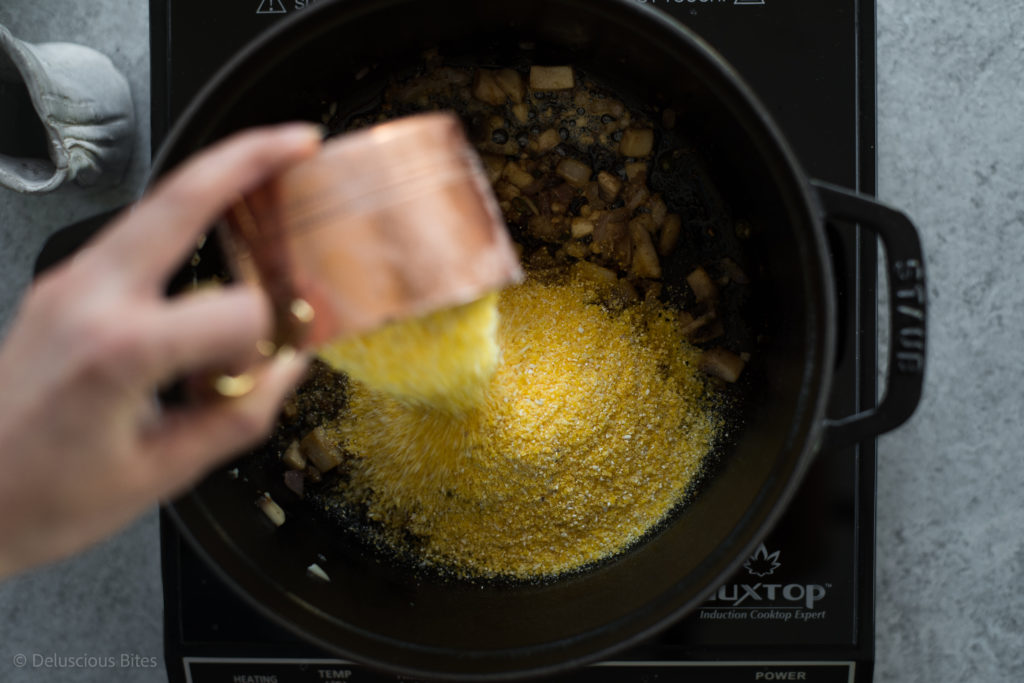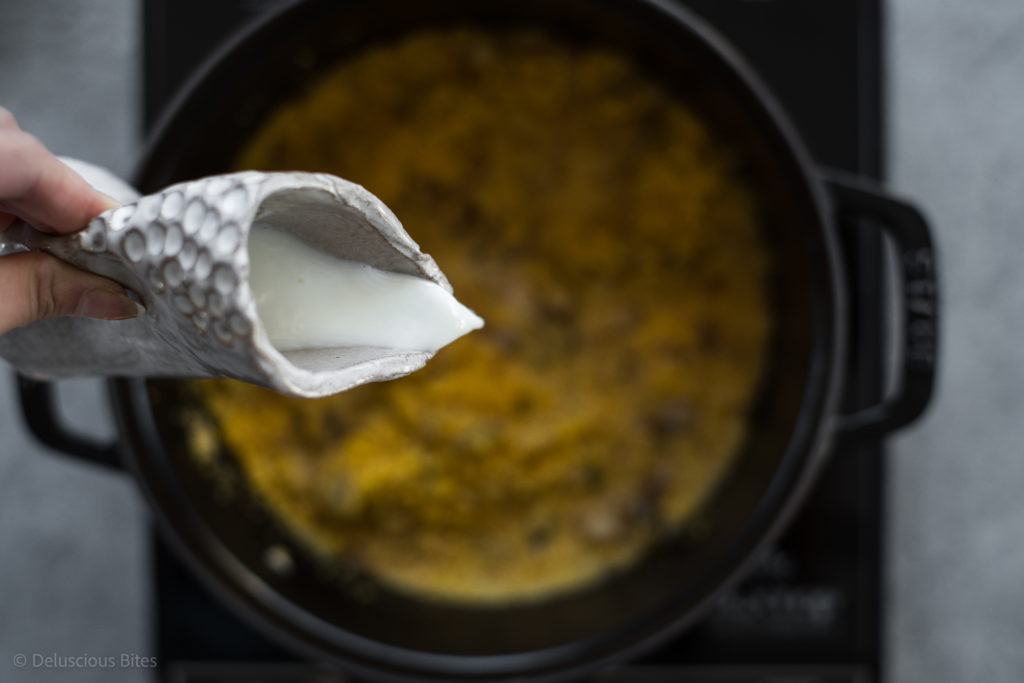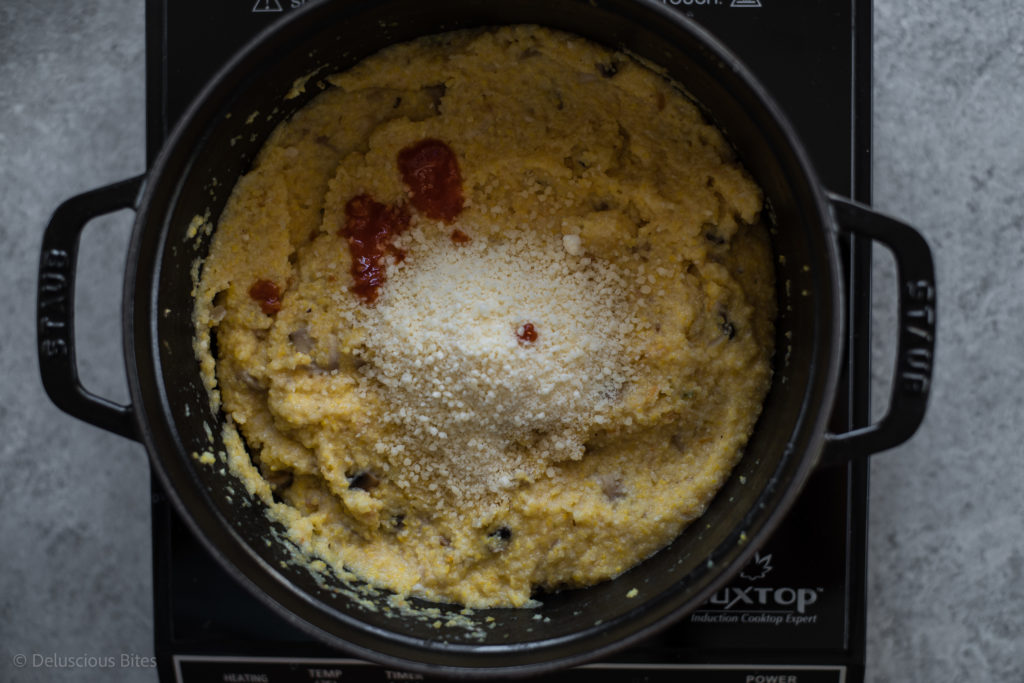 These polenta cakes can be served as an first course, or you could add some protein to it and serve as a main dish. The fusion grilled shrimps that I posted earlier go amazingly well with these cakes. You can also have fun with toppings to enhance the flavor. My favorite is goat cheese; the whole thing literally melts in your mouth. These cakes freeze well for future meals, parties, or for busy no-time-to-cook days. You'll see that I added little parmesan cheese in – you could go crazy with your cheese and add a lot, if you like it. Or if you like them really creamy, you can substitute milk with cream. I just prefer the lighter version so I can eat more of them.
So go make a big batch of these delicious polenta cakes, freeze them to eat with different toppings each time, and simply enjoy the lovely spring weather instead of worrying about cooking something new every day!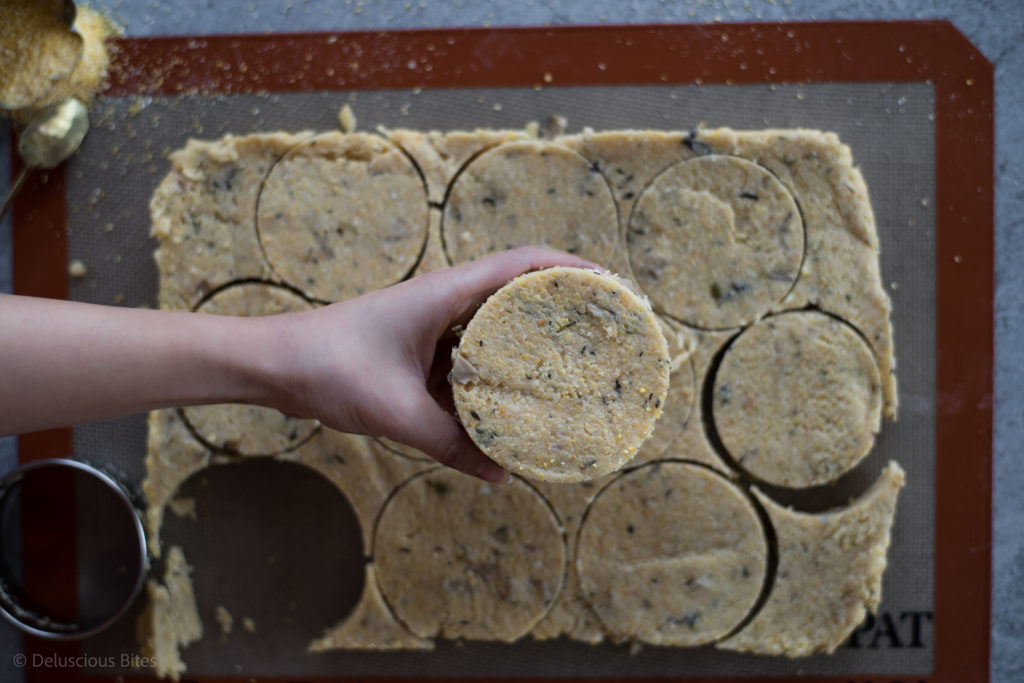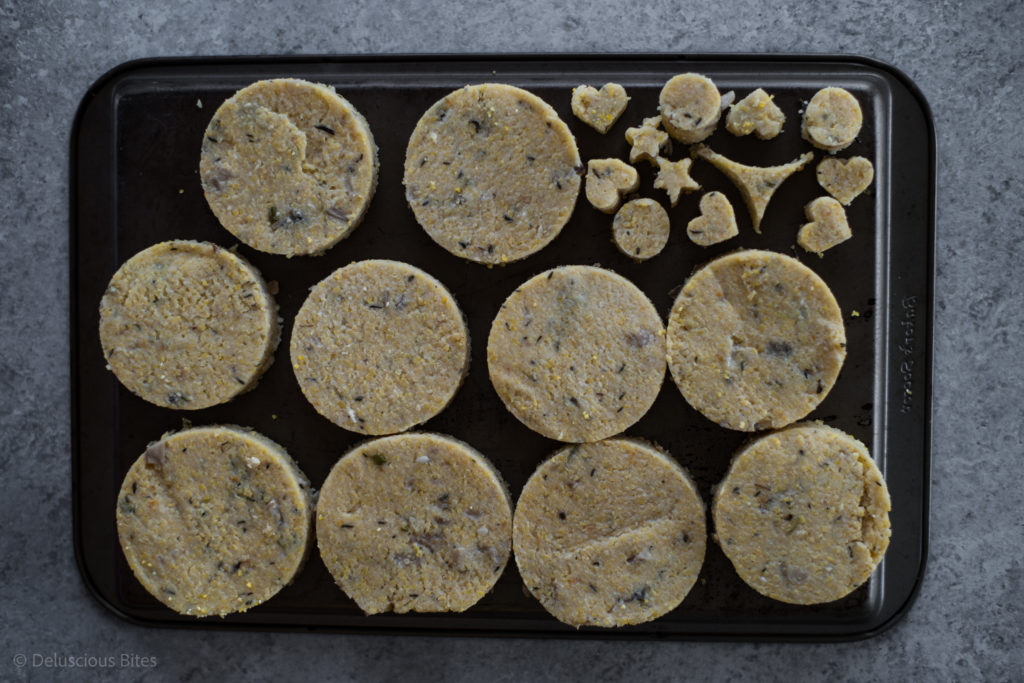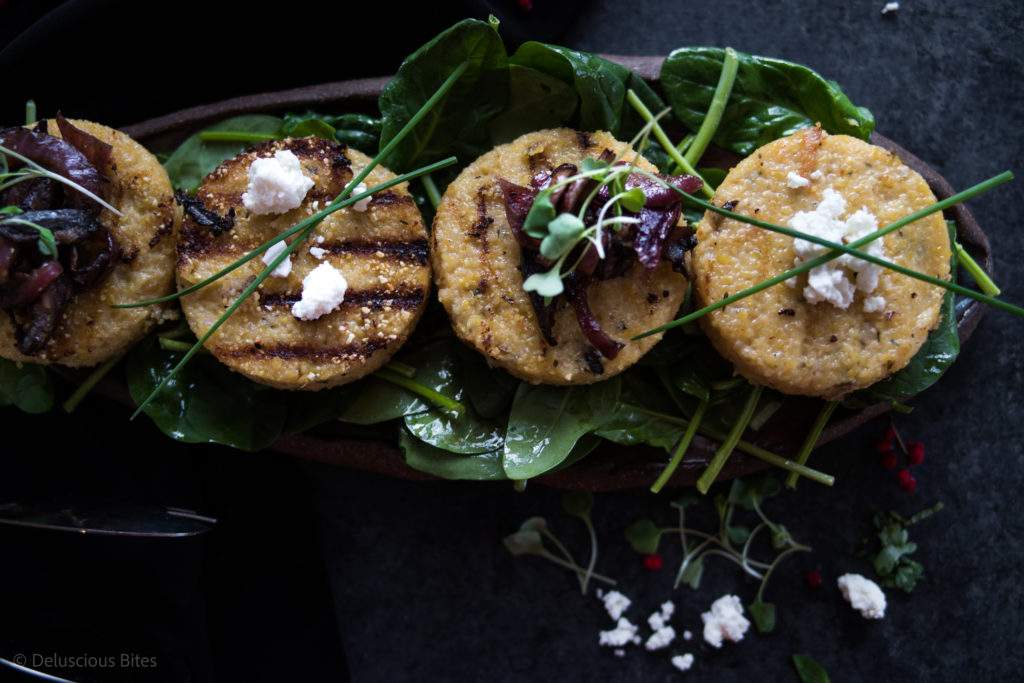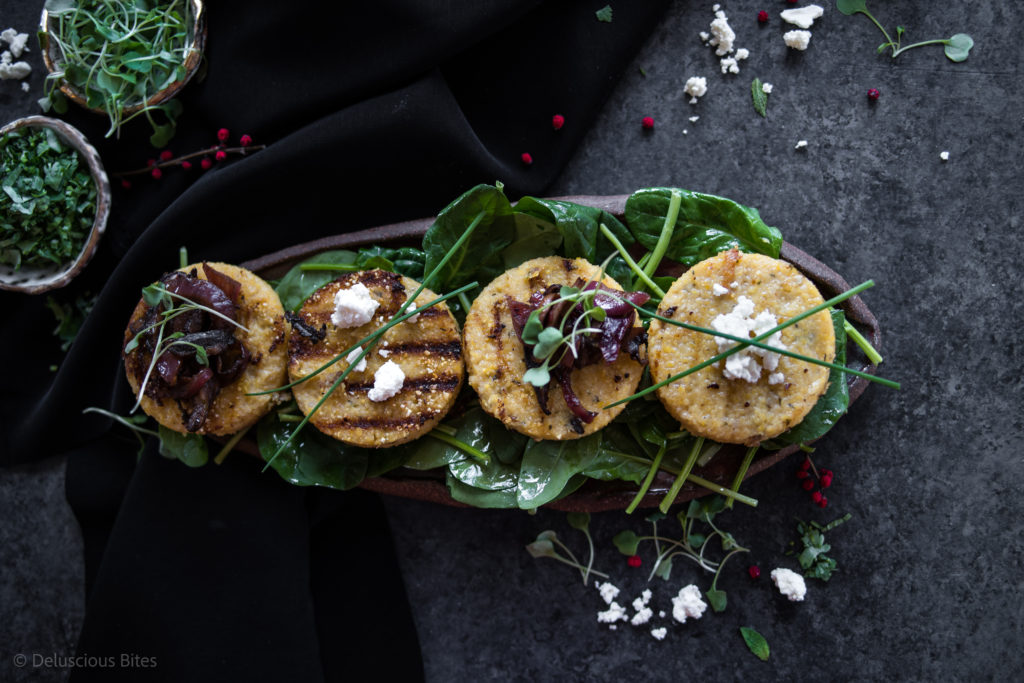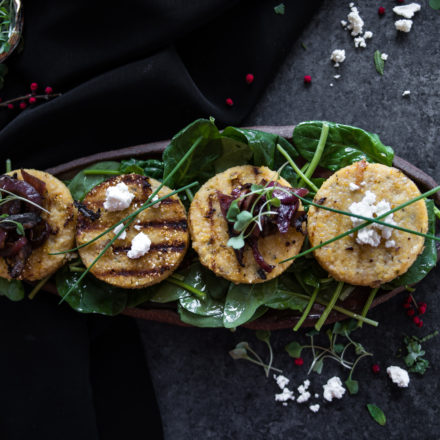 Polenta Cakes with Caramelized Onions & Mushrooms
2017-03-20 14:55:53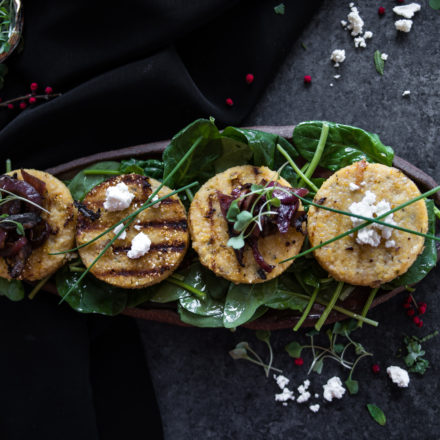 For Polenta Cakes
butter
1/4 cup onions, chopped
1/4 mushrooms, diced
1-2 green chili, finely chopped (optional)
zest of 1 orange/lemon
1 tbsp garlic
1 tsp lemon powder
1/2 tsp cayenne pepper powder
1 cup coarse cornmeal
1 1/2 cups vegetable stock (can use chicken stock if you prefer)
1 cup milk or cream
1/4 cup parmesan cheese
1 teaspoon hot sauce
For Caramelized Onions and Mushrooms
1 onion, thinly sliced
mushrooms sliced
Instructions
Line the baking sheet with parchment paper and grease it.
Melt butter in any heavy bottom pan. I used Staub cast iron dutch oven for this.
Saute onions and mushrooms on medium heat for 4-5 minutes until translucent but not brown.
Add garlic, chili and citrus zest. Mix and stir for 2-3 minutes.
Add cayenne, lemon powder and cornmeal. Cook on medium low for 1-2 minutes.
Add milk, stock and salt. Stir and let it boil on medium high.
After it reaches a boil, reduce it to low and stir continuously until it thickens. This might take up to 10-15 minutes. The consistency needs to be on the thicker side for it to set properly.
Pour this into the lined sheet. spread it evenly and press it hard with spatula or with your greased palm. Keep it to at least 1/2 to an inch thickness.
Refrigerate and allow to set for at least 2-3 hours. Overnight is always better so it becomes nice and firm and does not crack while cutting out.
Cut out disks with round cookie cutter or whatever shape you like. (At this stage you could freeze your disks individually wrapped for future use.)
Heat your grill or heavy bottom skillet and oil it.
Grill cakes until browned on each side.
For Topping
Heat oil in a pan.
Add onions and mushrooms and saute for 4-5 minutes on high.
Lower it to medium low. Add balsamic vinegar, salt and a bit of sugar and let until it caramelizes. This might take 20-30 minutes depending on how big of a batch you have.
Assembly
Add some greens dressed in very little olive oil
Place your grilled cakes on top of greens, and top them off with caramelized onions/mushrooms or whatever toppings you prefer.
Deluscious Bites ™ http://delusciousbites.com/