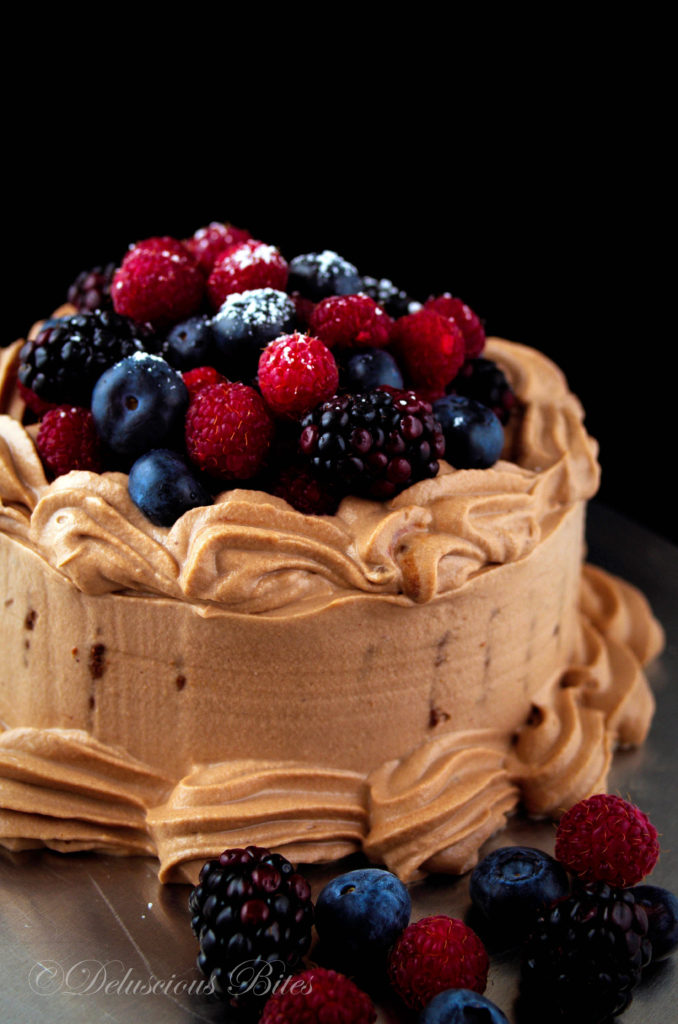 Friends, I know I've been away from this space for a long time, and I'm sorry. After tiring travels and lots of discussion, my husband and I have decided to relocate. I've been out of the kitchen a lot lately because we've been traveling so much, which is why I've not been sharing anything here. But maybe I can make it up to you with this delicious chocolate cake recipe.
My husband recently signed on for a new job, and soon we'll be moving to Minnesota. What extremes – from the hot, dry climate of summer in Arizona to the frigid temperatures of Minnesota in winter. Weather aside though, we felt so welcomed when we visited there, and it will be quite an adventure! Now of course, we have to start packing, finding somewhere to live and actually moving house. I don't want to think about it.
With all the travel and talk of moving, I was excited to get back into the kitchen a couple of weeks ago to run a cooking workshop for kids. One of my husband's colleagues has a daughter who was turning 10, and for her birthday, she and her friends wanted a cooking lesson. I never imagined children that age would be interested in cooking, and I was amazed at the menu they requested. With no children of my own, I'm always a little nervous working with kids – they can be notoriously picky about flavors and hard to please when it comes to food.
I was filled with anticipation and nervousness. I've worked with children as a reading coach for three years now, but they can still sometimes fluster me with all their questions: How? What? Why? But I reassured myself that I could be certain they'd love a freshly baked chocolate cake with chocolate mascarpone frosting, the perfect finish after our homemade fresh pasta.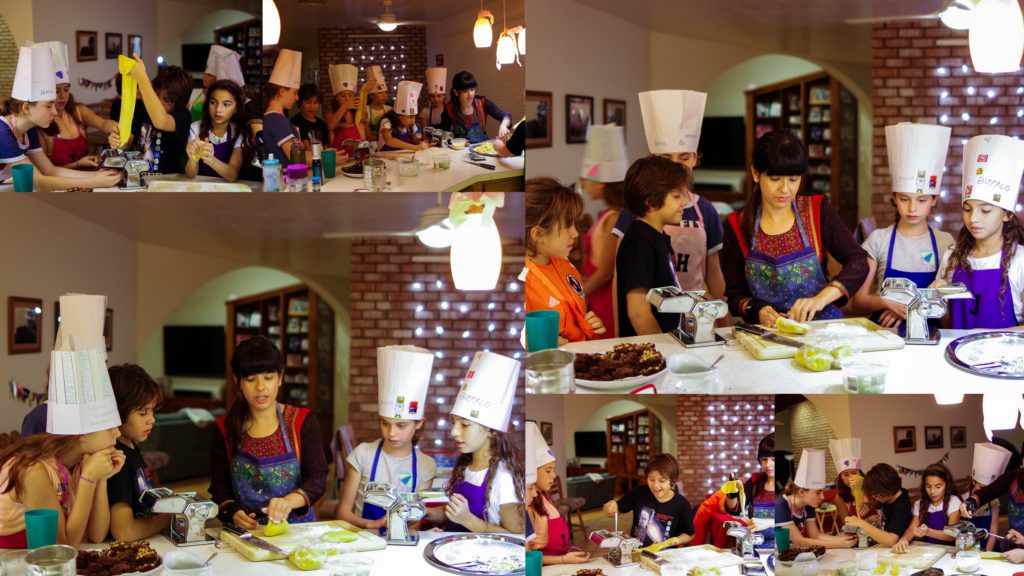 I've never had so much fun in the kitchen before. Those amazing little future chefs showed so much enthusiasm and enjoyed every step of the cooking process. It made me smile to watch them work together as team – rolling out pasta dough and pushing it through the machine to make spaghetti. The highlight was, of course, the chocolate cake. Each one of the kids had a chance to pipe the frosting and decorate with plump berries.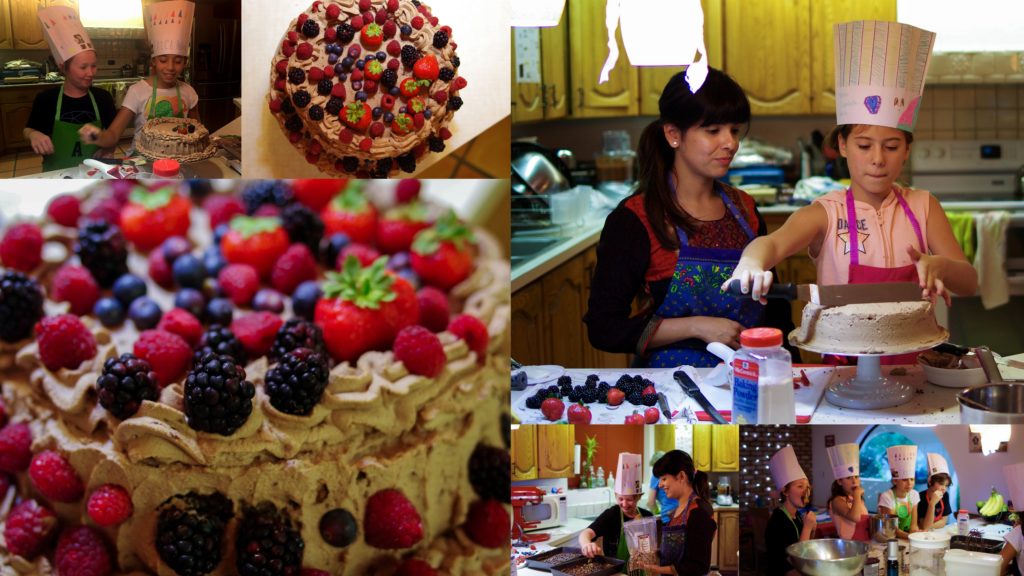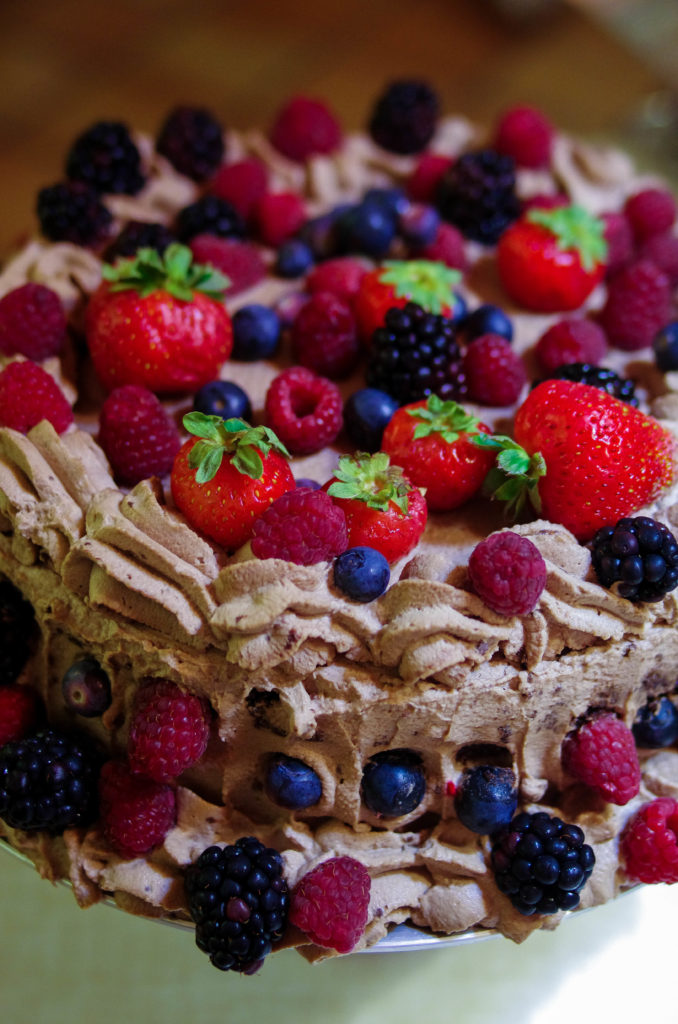 I didn't get many photos because I was so caught up in cooking with the kids, but my husband did his best to capture some of the moments. I hope you'll enjoy the pictures, and even more so, I hope you'll enjoy this luscious chocolate cake.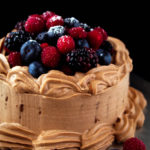 Chocolate Cake with Berries and Mascarpone Frosting
2015-11-01 19:27:29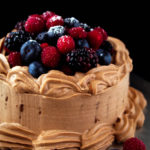 This chocolate cake with chocolate mascarpone frosting and plump fresh berries is perfect for any occasion.
Ingredients
75 grams butter
zest of 1 orange
1 teaspoon vanilla extract
280 grams all purpose flour
50 grams cocoa powder
1 ½ teaspoon baking powder
1 ½ teaspoon baking soda
330 grams sugar
pinch salt
2 eggs
1 cup room temperature milk
2/3 cup hot water
For Frosting
700 grams mascarpone, softened
700 grams whipping cream
1 teaspoon vanilla extract
2/3 cup powdered sugar (you can add 1-2 tablespoons more for sweeter cake)
2/3 cup cocoa powder
Instructions
Preheat the oven to 350°F, grease a 9 inch baking pan and line with parchment paper.
Sift all the dry ingredients except sugar.
Cream butter, sugar, zest and vanilla extract.
Add eggs one at a time.
Add the sifted flour mix and milk and water mix slowly.
Whisk until the batter is combined to a smooth consistency.
Pour the batter into the prepared pan.
Bake until done and the toothpick inserted into the center comes out clean, for about 25-30 minutes.
For Frosting
Cream the mascarpone.
Add cream little by little and whisk to incorporate.
Add sugar and cocoa powder slowly and whisk until creamy.
Assembly
Cut the cake into half
Moisten the cake with little simple syrup (1 part sugar and 2 part water)
Spread the little frosting and you can add some fruit
Now put 2nd cake layer on to and moisten it with syrup
Spread the frosting all around the cake with offset spatula and smoothen it out. Top with berries and powdered sugar
Notes
Make sure to not overmix the mascarpone and cream, as it can curdle.
If the mixture starts to curdle, add cream slowly till it becomes smooth again or slightly warm the frosting bowl and whisk to make it smooth.
Deluscious Bites ™ http://delusciousbites.com/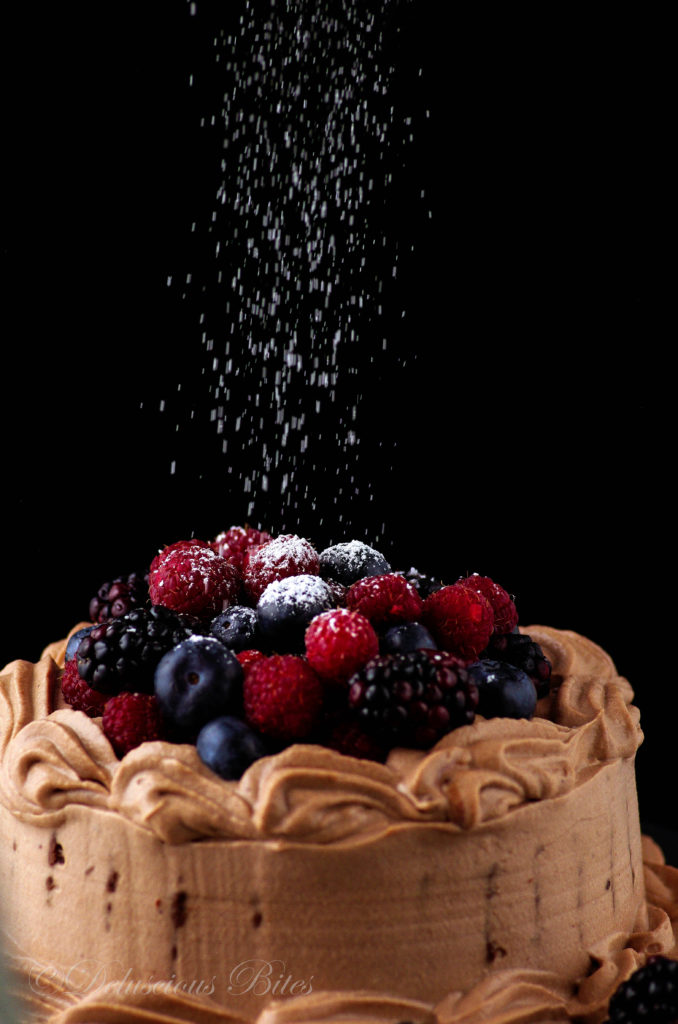 !!!Enjoy & Eat More Cake!!!