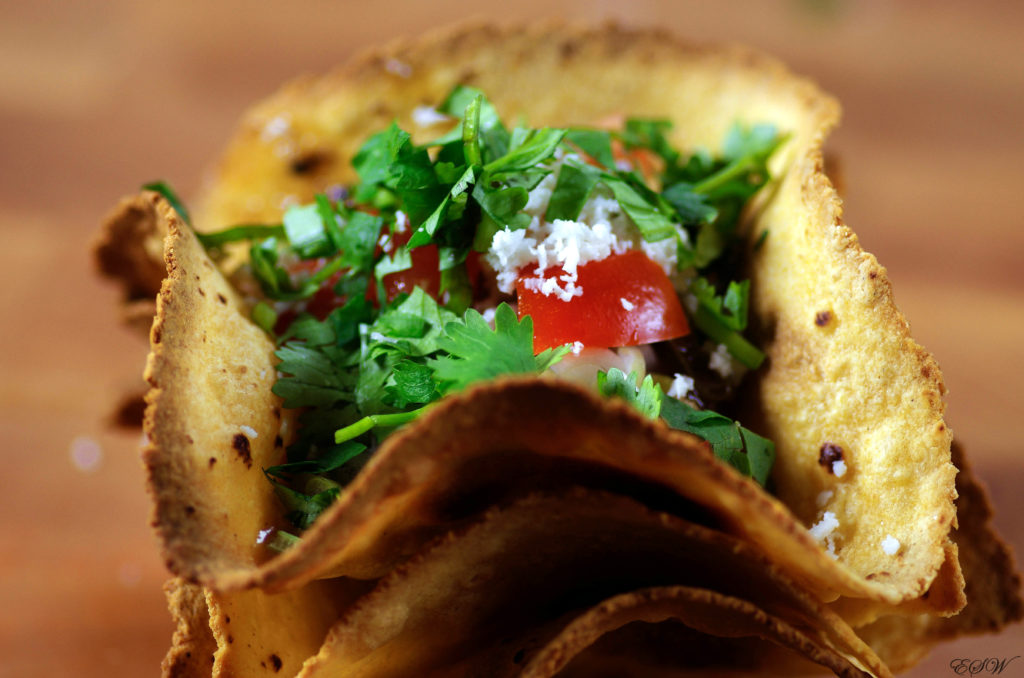 Mexican food always has a special place in my heart. When I first met my boyfriend (now my husband), he took me out to a Mexican restaurant. We visited that same place secretly for our next few dates. Despite the sentimental value of that particular restaurant, neither of us really enjoy the American version of Mexican tacos, which rely too heavily on sour cream and cheese. It was only in December 2010 when we traveled to Mexico for a friend's wedding that we realized Mexican tacos are so much more than just sour cream and shredded cheese. I fell in love with tacos there and ate them for breakfast, lunch and dinner. Since that trip, I never miss a chance to order fish tacos when they're on a menu.
Every month has a few days when you don't feel like cooking at all. You hunt for leftovers in your refrigerator, and it's a huge bonus when you find something there that you really love. Even better is when you can style that same dish in different ways and enjoy it twice in a row. That's what happened for me last week. As I shared here, I made garbanzo curry last week followed my usual habit of making curry in large batches to freeze and enjoy later too. Since Mexican and Indian cuisines use very similar spices, I decided to create a fusion dish. I can hear you thinking, a garbanzo curry taco? I had the same thoughts too but sometimes you just have to give things a try.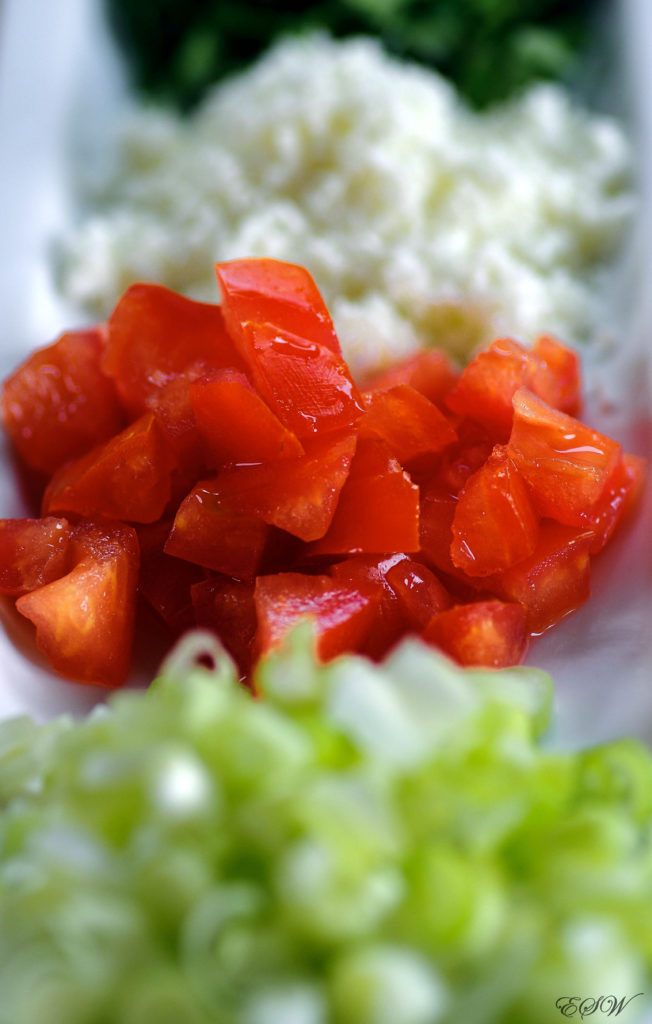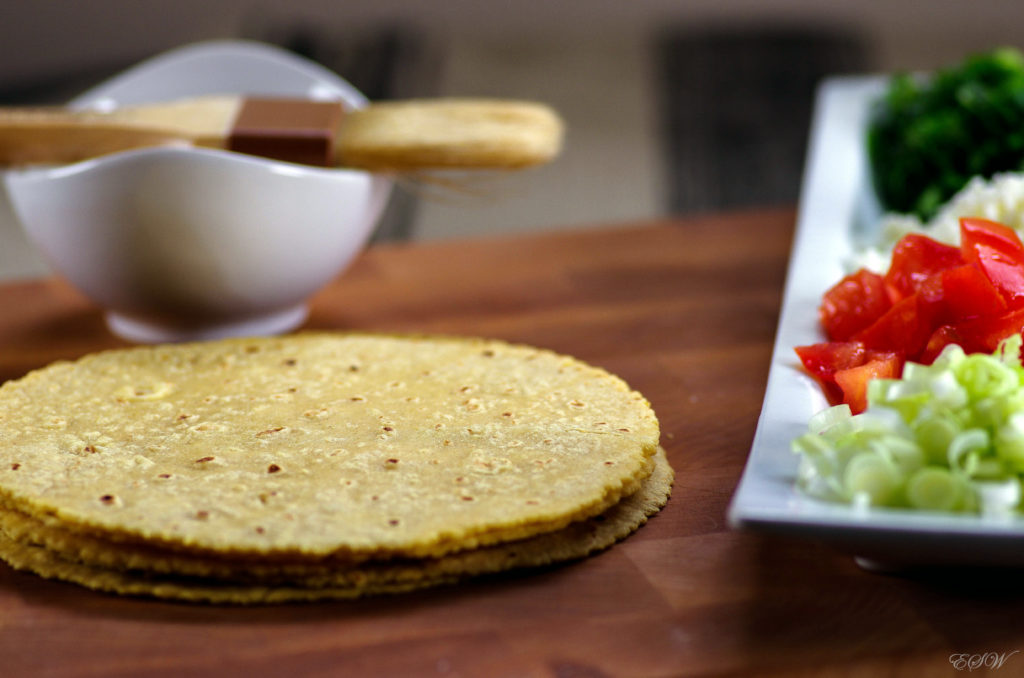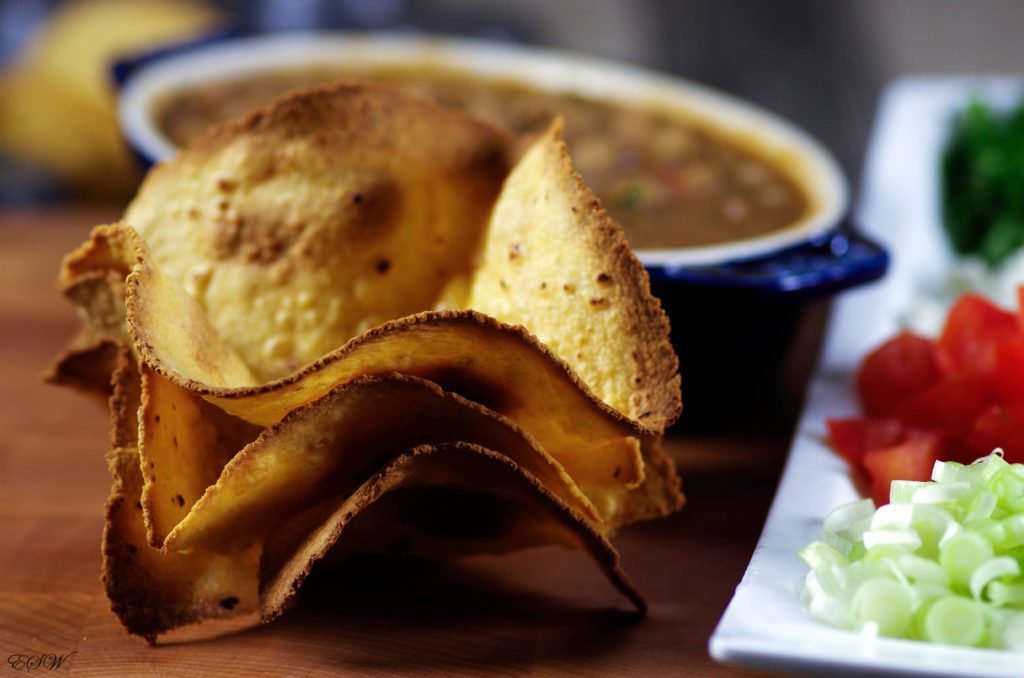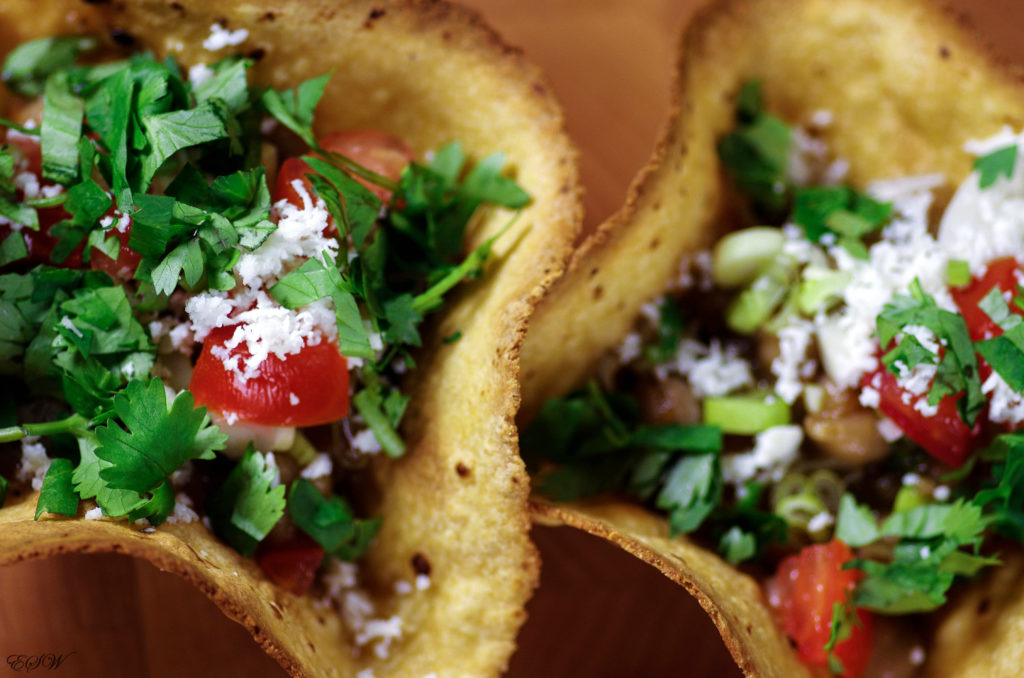 They were amazing. Tacos are so versatile, so simple and yet wonderfully special when you have guests over. I always love soft corn tacos, but for this experiment I baked them into crispy bowl shapes. I substituted Indian paneer (cottage cheese) for the standard cheddar. Like all tacos, this recipe is simple and easy to make, and you can make it with any lentils or legumes you have leftover in your fridge. Enjoy it on those days when you don't want to work in the kitchen at all, or share it with friends on a special occasion.
A number of you have asked me to make videos of my cooking process, so here you are! I shot videos to share this recipe with you.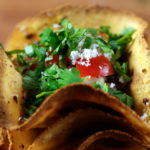 Garbanzo Tacos
2015-08-04 20:48:33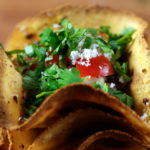 Ingredients
Soft corn tortillas
Oil
Garbanzo (chickpea) curry
Tomatoes, chopped
Scallions, chopped
Cilantro, chopped
Paneer (firm cottage cheese), shredded or grated
Roasted cumin powder
Instructions
Preheat your oven to 400 degrees.
Brush oil on both sides of the tortillas.
Turn a muffin tin upside down and nestle the tortillas into the spaces to make bowl shape.
Bake for 8-10 minutes until crisp and brown, and allow to cool on a wire rack.
Put 3 big spoons of garbanzo curry into each bowl.
Top with tomatoes, scallions, cilantro and cheese.
Sprinkle with roasted cumin powder and few drops of lemon juice.
Notes
You can use any legumes or lentils.
Instead of paneer, you can use any grated cheese of your choice.
Deluscious Bites ™ http://delusciousbites.com/
~Buen Provicho~