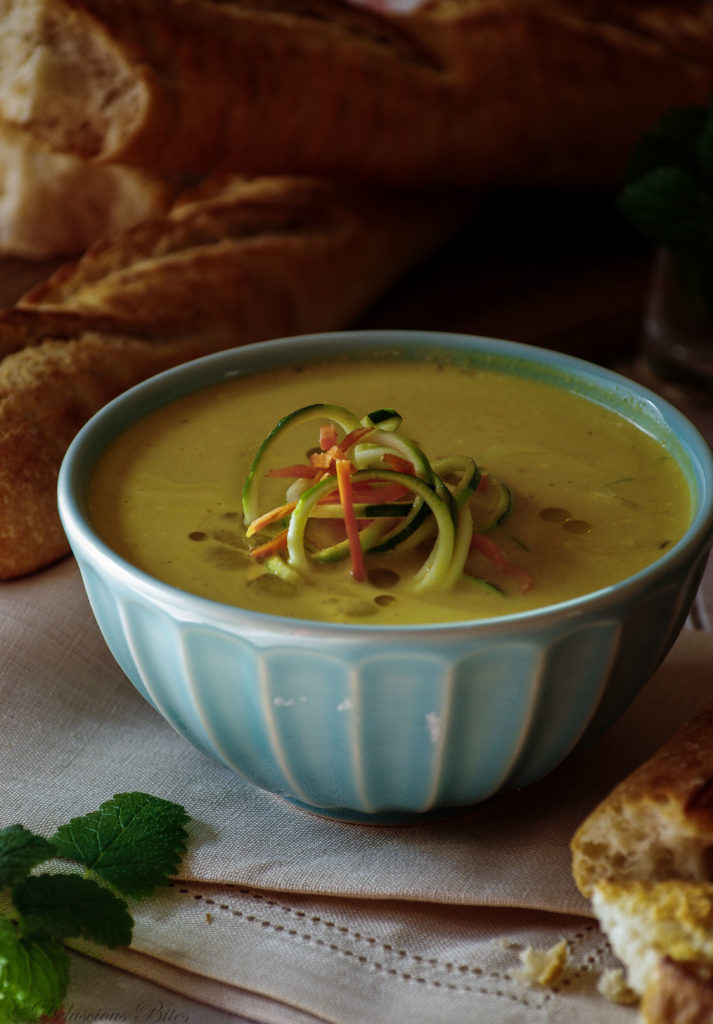 I hope everyone had a good Thanksgiving. The festival for me was quiet, a much unexpected and saddening affair this year. My aunt passed away last week and I want to dedicate this post to her. Looking back at the much cherished memories of her, I would go back to my first Thanksgiving 10 years back when I just came into this country and had no clue about this festival. I thought turkey was a big size chicken and I kept wondering how come the size of chicken is different here and why everyone is so excited to carve and eat it! She took me to the soup kitchen where we fed the homeless people and trust me I have never felt this good before. And of course! How can I forget my first sip of pumpkin soup which she had made for the Thanksgiving dinner? Pumpkin to me was just cooked as curry back home and I have never ever imagined it in the form of soup. But yes it was such a delicious treat that evening and I felt so welcoming in her entire group of friends and family. I'll always be thankful for all the support and love that she gave to me for all these years.
One might wonder why I am coming up with so many pumpkin related recipes lately. May be because I can reflect and share the amount of all the treasures this fruit holds, like anti-oxidants, dietary fiber, minerals, and vitamin. It is one of those fruits which can be enjoyed both savory and sweet and is so versatile in flavor, perfect for all seasons especially fall and winters.
I'd forgotten receiving such low temperatures in this time of the year, but nevertheless I love it! The idea of a warm spicy soup on cold chilly nights seems to be a perfect escape. Having it with bread makes the combination more crispy and wholesome. The freshness of the lemon balm makes the soup so vibrant, appealing and refreshing. A tinge of curry powder adds a lot more flavor in this pumpkin coconut soup. Coconut milk gives it a sweeter touch and makes it vegan too.
Pumpkin Coconut Soup
2015-07-08 21:13:49
INGREDIENTS
1 cup pumpkin puree
1 big carrot diced (approx 110 gm)
1/4 acorn squash diced
few springs of lemon balm
1/4 large roughly chopped onion
2 cloves smashed Garlic
2 tbsp ginger chopped
1 finger chilly
1 tbsp olive oil for cooking +few drops for garnish
few springs of sage
2 tsp dried thyme
3/4 cup coconut milk
4 cups vegetable stock
1 tbsp curry powder
1/4 tsp cinnamon powder
1/8 tsp nutmeg powder
Salt to taste
1/2 tsp pepper
zucchini and carrot spirals for garnish
DIRECTIONS
Preheat the oven to 400°.
Brush the diced carrots and acorn squash with oil, salt, little thyme and pepper. Bake for 45-50 min till they become tender and soft.
Meanwhile heat oil and saute onion, chilly and garlic.
Add curry powder and cook for about a minute.
In a blender add baked carrot, butter nut squash sautéed onion, ginger, pumpkin puree and lemon balm leaves. Blend to a smooth puree.
In a pot heat the vegetable stock and add this puree. Bring to boil and lower the heat. Add salt and pepper.
Add chopped sage, cinnamon, nutmeg and dried thyme.
Then put coconut milk and turn off the heat.
Splash a few drops of olive oil and garnish with zucchini and carrot spirals.
Serve hot with bread and dwell into the deliciousness!
Notes
Instead of acorn quash you can add any winter squash or it can be made without it; just increase the little bit quantity of either pumpkin puree or carrot. Lemon balm can be replaced with lemon grass. If you using lemon grass then instead of blending it, you'll have to infuse it in the broth while boiling and take it out before serving.
Deluscious Bites ™ http://delusciousbites.com/
!!!NJOY!!!